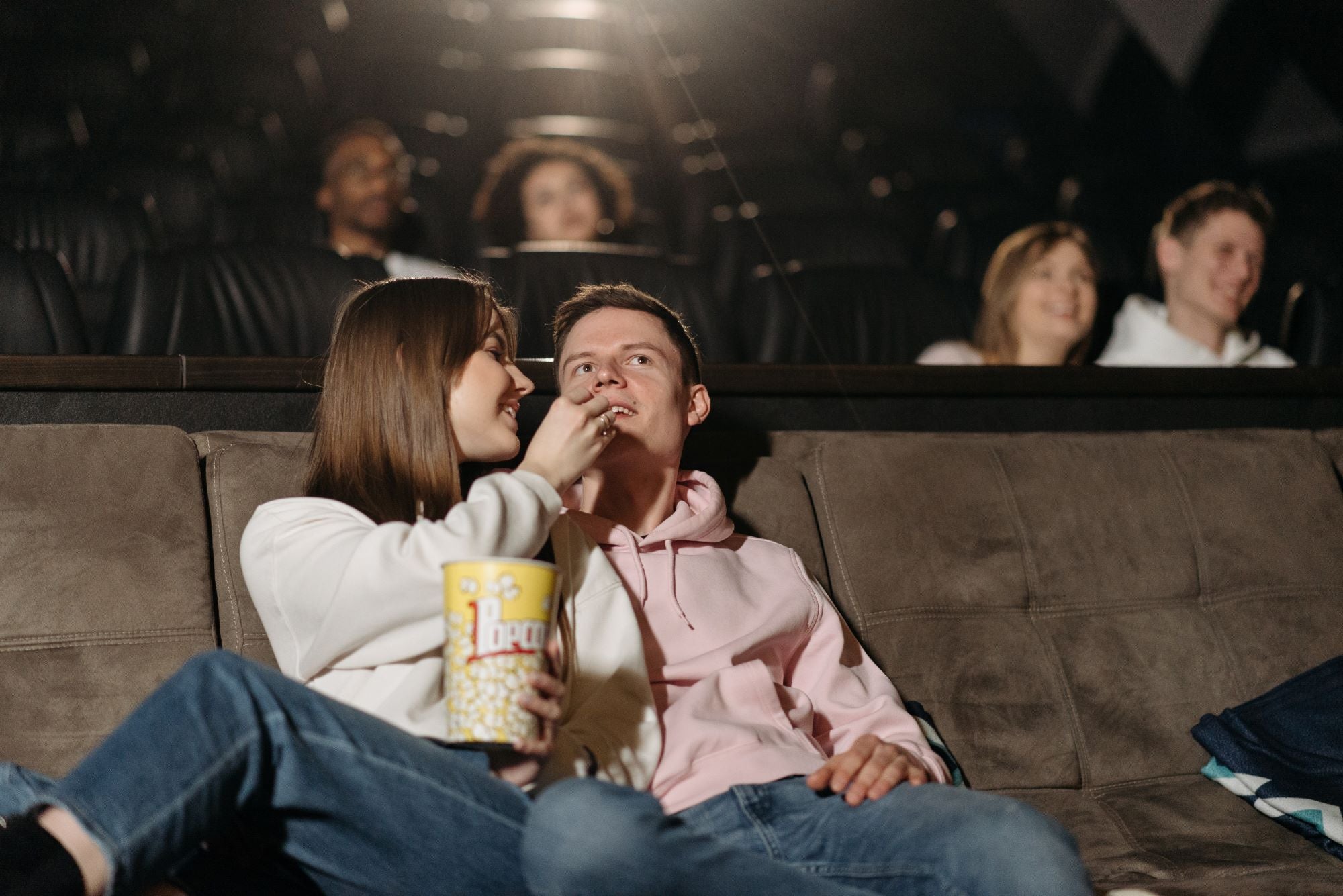 15 Best Outfits For A Fun Comedy Show Date
Comedy show dates are fun and can be a great way to discover more about each other's sense of humor.
Have you been invited to a date at a comedy show? And you have no idea what to wear that is practical, cute, and eye-catching? Do not sweat it, our article is here to help you with all tips, outfit suggestions, and recommendations.
Some comedy show venues might have a dress code, so it is best to adhere to it. If there is no dress code, your options could be cute casual outfits without shiny accessories or high stiletto heels.
Follow our guidelines to look your best and have an amazing, fun, and joyful date.
Panaprium is proud to be 100% independent, free of any influence, and not sponsored. We carefully handpick products from brands we trust. Thank you so much for buying something through our link, as we may earn a commission that supports us.
Crop Top + Blazer
A cute crop top paired with a nice blazer is a terrific option for your date night at a comedy show. Go for comfortable crop tops and loose blazers. 
It is a comedy show. You will want to laugh wholeheartedly and enjoy yourself. So, leave the restrictive tight items at home.
You can combine these tops with jeans, chinos, or cute skirts. Color match the crop top with your shoes for a trendy look.
We have selected the 20 best ethical and sustainable blazers to make your choice easier.
Black Jeans
Black jeans are perfect for a date night like this. Black jeans are comfortable, slimming, and can virtually be paired with any kind of top.
Pair them with cute flannel shirts, white button-down shirts, or cute Tees for an ultimate cute look for the date.
Check out our selection of affordable and sustainable black denim jeans.
Stylish Polka Dot Dress
A stylish polka dot dress is another great outfit idea for your date night. Go for cute, loose designs that allow you to laugh freely.
Pair them with ballet flats, loafers, or ankle boots with heels. Add a vegan leather jacket or denim jacket if you'd like. Wear cute subtle jewelry pieces to add feminine flair.
Playful Jumpsuit
A playful jumpsuit is a brilliant option to create a casual yet attractive outfit. Jumpsuits are versatile and come in many colors and shapes.
If you are invited to a fancy venue, pick a more elegant jumpsuit. Otherwise, go for the playful, casual option.
Choose a color that best suits your complexion. Team your jumpsuit with cute, comfy shoes and a chic handbag or cross-body bag, and you have got yourself yet another beautiful outfit.
Cute Black Dress
When we say a cute black dress, we do not mean the ones suited for the red carpet. Remember, comedy shows are all about comfort and the laidback vibe.
But if you want to look more feminine for your date, putting on a black dress is a brilliant way to achieve it.
Pair the cute dress with well-fitting ballet flats, a cute handbag, and a few subtle accessories for a comfortable yet chic outfit for your comedy show date.
Pick one from our extensive selection of the most affordable and sustainable options.
Small Evening Bag
A small evening or cross-body bag will help you get into the show smoothly. There are multiple designs and shapes. Pick one that best complements your outfit.
Black is the obvious choice for some. However, there is an extensive color palette to choose from, so opt for a color that helps you best express your style and personality.
White Shirt and Blue Jeans
A cute white shirt paired with blue jeans is another stylish, effortless outfit for the evening.
Combine your shirt and jeans with a cute pair of sneakers, white, for example.
For more conscious and eco-friendly options, check out our selection.
Sneakers or Loafers
Sneakers themselves represent comfort. And that is something you want to aim for during your comedy show date.
Sneakers or loafers are an obvious choice for many who go on dates at a comedy show. They are comfortable and can be combined with endless outfits.
Check out the 12 best brands for sustainable sneakers in Europe.
Faux Leather Jacket
A faux leather jacket is a terrific option, especially if it is chilly outside. It can help you create comfy and attractive outfits.
Wear a faux leather jacket over your casual dresses. Pairing it with tops and pants is another brilliant way to go.
Our selection of the 12 best affordable vegan leather jackets for 2023.
Accessories
Opt for subtle accessories, and leave the bulky shiny items at home.
A cute watch, subtle bracelets, or a nice set of a necklace and earrings are all perfect accessories for a comedy show date.
Flannel Shirt + Cute Pants
Flannel shirts are comfy and can create beautiful outfits when paired with the right items.
Go for cute pants in darker shades and pair them with flannel shirts in lighter shades.
Throw in there a pair of stylish shoes, and your outfit is complete. Accessorize the look to your taste.
Ankle Boots With Heels
Ankle boots with sturdy heels are ideal for a date night at a comedy show.
Pair them with your jeans, casual dresses, or jumpsuits. Color match the ankle boots with a faux leather jacket for a timeless cute look.
Check out the best sustainable boot brands. 
Cute Denim Skirt
A cute denim skirt is ideal, if you aim to create a feminine leisurely look.
Pair the denim skirt with cute crop tops or graphic tees. For a more elegant look pairing it with a cute blouse will also work.
Elegant Shorts + Stylish Top
Elegant shorts paired with a stylish top could be another successful outfit for your date night.
Throw in there a stylish blazer for a stunning look. Pair the blazer with a pair of cute, comfy shoes.
Discover more about the best American-made shorts for men and women.
Long Sleeve Crop Top
You can create multiple cute outfits with a long sleeve crop top. Combine it with denim jeans, chinos, or skirts.
Go for organic, breathable materials for a cozy date. Accessorize the look with a chic belt if you'd like.
Dress your best and do not forget to bring a good mood and enjoy an evening full of laughter. 
Was this article helpful to you? Please tell us what you liked or didn't like in the comments below.
About the Author: Gohar Davtyan