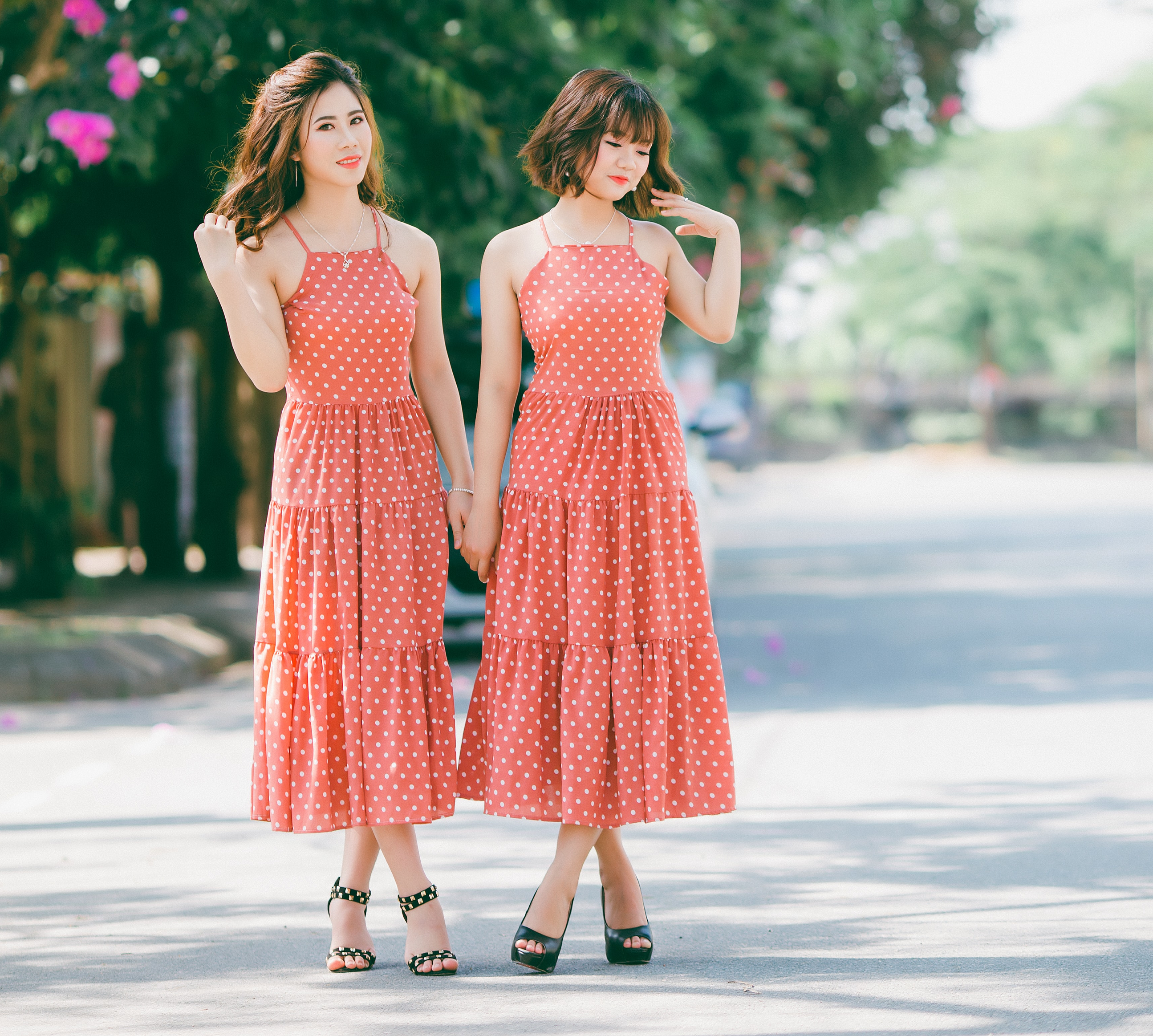 20 Best Outfits to Wear to a Christening or Baptism
The key to putting together a great outfit to wear as a guest at a christening or baptism is to choose happy colors, conservative cuts, and just the right level of formality. Most christenings and baptisms take place in a church or religious institution, so you should pick an outfit that respects the traditional values of the setting.
Check your necklines and hemlines to make sure you do not reveal more skin than is considered appropriate at a church service. Select formal footwear instead of sneakers or combat boots. Avoid t-shirts and jeans, though khakis and polo shirts make a great choice for a low-key church outfit.
Some of the best outfits to wear to a christening or baptism include an A-line or sheath dress, a suit, or a button-down shirt and khakis.
Panaprium is proud to be 100% independent, free of any influence, and not sponsored. We carefully handpick products from brands we trust. Thank you so much for buying something through our link, as we may earn a commission that supports us.
Sheath Dress
Nothing looks quite as put together and elegant as a classic sheath dress paired with black or nude heels. Keep in mind that you want the kind of sheath dress you would wear to the office, not a bodycon-style dress you would wear out to a club! Skip the peekaboo shoulders and waistline cutouts. Instead, look for a simple, classic dress in a solid color like a pastel, a navy blue, or an autumnal orange.
To accessorize a sheath dress, go with a blazer for a formal look, a cardigan to tone down the formality and bring a bit of warmth to your outfit, or a hat if you really want to up the elegance and look more like Kate Middleton!
You can find affordable, sustainable hats to check out here!
Cardigan
A cardigan makes the perfect pairing for all kinds of outfits perfect to wear to a baptism or christening. This button sweater can keep you warm inside a chilly cathedral or cover up your bare shoulders if you realize last-minute that your outfit shows more skin than seems comfortable for this religious service.
In the summer, look for light cotton cardigans or cotton lace numbers. In the winter, a chunky cardigan in a warm color that contrasts your outfit will look great!
Do your homework and check out the best brands offering sustainable cotton cardigans here to put together an ethical outfit!
Blazer 
A blazer tossed over your shoulders can smarten up a shirt-and-slacks outfit, or make a simple A-line dress look more formal. For guys, a blazer will turn a basic khakis-and-white shirt into a classy outfit. Or you can wear a blazer with a nice t-shirt for a more laid-back but still appropriate outfit.
When you pick a blazer to wear with your baptism or christening outfit, look for solid colors that will complement the patterns or colors of your base outfit, or wear a solid-colored shirt or dress and then add a plaid or patterned blazer on top!
Better yet, check out twelve brands offering recycled blazers to make your classy outfit more ethical, too!
A-Line Dress
Nothing says elegant simplicity like a classic A-line dress. Look for a dress with a knee-length hem and try it on to make sure the neckline does not dip too low. You can elevate this simple outfit in plenty of other ways! Ruffles, floral patterns, or lace all add a fun note to an A-line dress.
Try pairing your dress with heels for a formal church service or cute fall boots for a less formal service. If your dress is sleeveless, make sure you bring a jacket or sweater to keep warm!
One great way to upgrade your formal footwear is to look for sustainably made heels like these.
Midi Dress

A midi dress has an elegant cocktail-dress length, with a hem hanging down to halfway between your knee and ankle. This style looks great when you need to dress up for a formal baptism or christening held in a cathedral or at a more elaborate church service.
Look for a midi dress in delicate pastel colors or fun florals. Avoid midi dresses that look like prom dresses or evening wear, though--stay away from heavy satins, stiff laces, or super silky fabrics. You can make a dress made out of cotton or linen look more elegant by wearing heels or cute boots, like these vegan leather boots.
Maxi Dress
A modest maxi dress sets exactly the right tone for a low-key church service at a less formal religious organization or an outdoor service in the summer. Maxi dresses provide plenty of length, elongate your body to make you look ultra-elegant, and often come in comfortable, drapable fabrics, too!
If you love a maxi dress that has thin spaghetti-strap sleeves, try wearing a light sweater or lace cardigan over the dress. In the summer, strappy sandals always look good with this kind of dress, too! You can find affordable, vegan sandals here.
Sundress
Wearing a sundress made out of light, silky materials like rayon or layered sheers will keep you cool and make you feel bright and happy on this occasion celebrating a new life! Look for a sundress in a fun, colorful style, but avoid anything that looks too flirty, like a deep V-neck, an off-the-shoulder cut, or a super short skirt.
If you find a sleeveless sundress that you just love, try wearing a cute denim jacket or even a blazer over the dress to hide your bare shoulders. You can check out a great selection of affordable denim jackets here!
Button-Down Shirt
You can never go wrong with a crisply ironed button-down shirt when you don't know what kind of dress code to aim for. Women can easily pair a nice dress shirt with either slacks or a knee-length skirt. Guys can pair the shirt with formal wool dress pants or more casual khakis.
For guys, you can leave the top button undone and abandon the tie for a less formal church service. But if you know the baby's parents attend a more formal church, keep the tie and add a jacket or blazer, too.
If you're worried about buying a sustainably made dress shirt, look no further than this handy list of the fifteen best ethical button-up shirts!
Tie
If you decide to wear a suit to a baptism or christening, add a tie for a fun pop of color! After all, you want to look celebratory at this event, not boring or bland! Look for ties with fun patterns or bold colors, but avoid anything with wording. You don't want guests turning around in the church pews to try to read your tie, after all! Plus, this way you can avoid accidentally picking a tie sporting an off-color joke that might offend someone at a religious service.
Keep your tie in place with a neat tie clip, but make sure the buckle on your belt uses the same kind of metal as the clip! Take a look at some great vegan leather belt options here.
Knee-Length Skirt
Knee-length skirts in many different styles like gathered, pleated, pencil, or A-line make a great choice for an outfit to wear to a baptism or christening service. If you pick a colorful skirt, wear a simple white or cream-colored blouse to contrast it. You can also pair your skirt with a sweater in colder months. Try to avoid form-hugging sweaters, though--go with a loose but not baggy fit instead.
You may want to find a pair of sustainable tights to keep your legs warm inside a chilly chapel, too! Check out the perfect options for ethically made hosiery here.
Dress Shoes
When you select the best footwear to wear to a baptism or christening, think comfortable and dressy. Dress shoes or loafers work well for guys. For women, heels will elevate an outfit to a more formal style, but you can also go with simple flats or summery sandals for a less formal appearance.
Skip the sneakers, Sketchers, or Keds, though. You want dressy footwear that complements your outfit, not informal footwear to contrast it.
In the fall, ankle boots or even knee-high boots can make a great fashion statement when paired with the right skirt, too. Take a look at these fun vegan knee-high boot options!
Slacks or Khakis
Skip the jeans when you put together an outfit to wear to a baptism or christening, and choose slacks, khakis, or dress pants instead. No doubt you look great in your favorite pair of Levis or Wranglers, but jeans have a casual vibe that doesn't set the right tone for an important religious service. 
Though it is less traditional, women can certainly choose to wear pants as well. Look for flared pants made out of wool, corduroy, or velvet for e trendy vibe,  or select simple slacks with a crisp crease. For men and women, slim-fit trousers look trendy but try to avoid skinny-fit or stretch pants that outline the shape of your posterior too well.
Looking for interesting corduroy pants to warm up your winter wardrobe? Check out these sustainable corduroy pants options!
Choose Light Colors or Solids
One subtle way to show respect at an important event is to wear an outfit that does not pull the spotlight away from the people you're celebrating, like the baby's family. This is why you always hear that you should never wear white to a wedding, for example! In this case, you can wear white or cream if you want, but you may want to skip the whites if you plan to hold the baby--one little spit-up will ruin a white dress or shirt forever!
Contrary to popular belief, you can wear black to a christening, but wearing happy colors adds a bit more excitement to the celebratory occasion.
Generally speaking, you will also want to pass on super vivid colors like neons or leopard prints that draw a ton of attention. Instead, light colors, pastels, or solids like navy and hunter green all make a subdued but classy color choice for your baptism outfit. If green is your favorite color, check out these great green shirt options!
High Necklines
One of the most important style choices you can make is to pick an appropriate necklace for your baptism or christening outfit. As a guest at a religious event, you want to respect the traditions of the religious institution, even if you would not normally sport a high neckline.
Turn the high neckline into a fun fashion statement by wearing a cute Peter Pan collar, a turtleneck sweater, or a sharp button-down with a fold-over collar. For this type of occasion, pass on anything low-cut. Bardot, boat-cut, or V-shaped necklines can all get a bit risky, too.
Of course, you can always accessories with a beautiful scarf if you feel uncertain about the depth of your neckline! Check out cute and ethical scarf options here.
Suit
A two or even three-piece suit is the most formal style of outfit you can put together to wear to a christening or baptism. For guys, look for a classy pinstripe or solid-colored suit. In the summer, you could even go with a cruise-worthy white linen suit to freshen up your style!
Women can definitely wear a suit to a religious service as well. You can look for a suit with a pencil skirt, or find a suit jacket in a fun cut like a peplum jacket or a jacket with an asymmetrical hemline.
Check out this selection of sustainable suits for men and women!
Polo Shirt
A polo shirt and nice slacks work perfectly for an outdoor baptism event or a less formal church service. Make sure you iron your khakis or dress pants, though, to give them a sharply creased appearance! 
You can also smarten up your low-key outfit by wearing the right shoes. Look for loafers or polished dress shoes to complete your look.
Interested in finding the perfect polo or tennis shirt? Check out eco-conscious brands like Lacoste here!
Jumpsuit
If the idea of wearing a suit or dress bores you, why not pick a fashion-forward outfit like a jumpsuit to wear to a christening or baptism? Just make sure you choose a cut with an appropriate neckline and a loose, comfortable fit. 
You can add a blazer or sweater to keep yourself warm, or style fun sandals with your jumpsuit for a summery outfit! Take a look at these sustainable, minimalist sandals for inspiration.
No-Dangle Accessories
You can pull your outfit together with fun accessories like a belt, chunky bracelets, or handbags. If you have a long torso, a wide belt can make your waist look more defined. If you have a shorter torso, go with a skinny belt over your dress, pencil skirt, or slacks to make yourself look taller. Carrying a clutch in a color that matches your outfit always looks chic, too! 
But stay away from dangling earrings, long necklaces, or anything else a baby might grab. For earrings, wear small hoops or elegant studs like pearls. You can check out budget-friendly, sustainable earring brands here!
Pants and Blouse
Putting together an elegant outfit for a formal occasion often means selecting the simplest option like a classy pants-and-blouse combo. For a traditional style, pair cigarette slacks with a button-down blouse and a cardigan. Or rock any stylish blouse like a peplum top, a wrap-around blouse, or a peasant top with classic-cut slacks and heels.
You can even go with trendy wide-leg pant options like these!
Collared Shirt and Skirt
For a baptism or christening at a very conservative religious institution, you may want to play it safe and select a collared shirt and knee-length skirt. This modest outfit may not highlight your preferred fashion sense, but you can always dress it up with a wide belt or colorful earrings.
Adding a scarf to your outfit gives you another chance to work in a splash of color, but it can also do double-duty as a head covering if you realize the church requires one when you arrive.
Check out 15 fun sustainable midi skirt options here!
Was this article helpful to you? Please tell us what you liked or didn't like in the comments below.
About the Author: Hannah Cobb