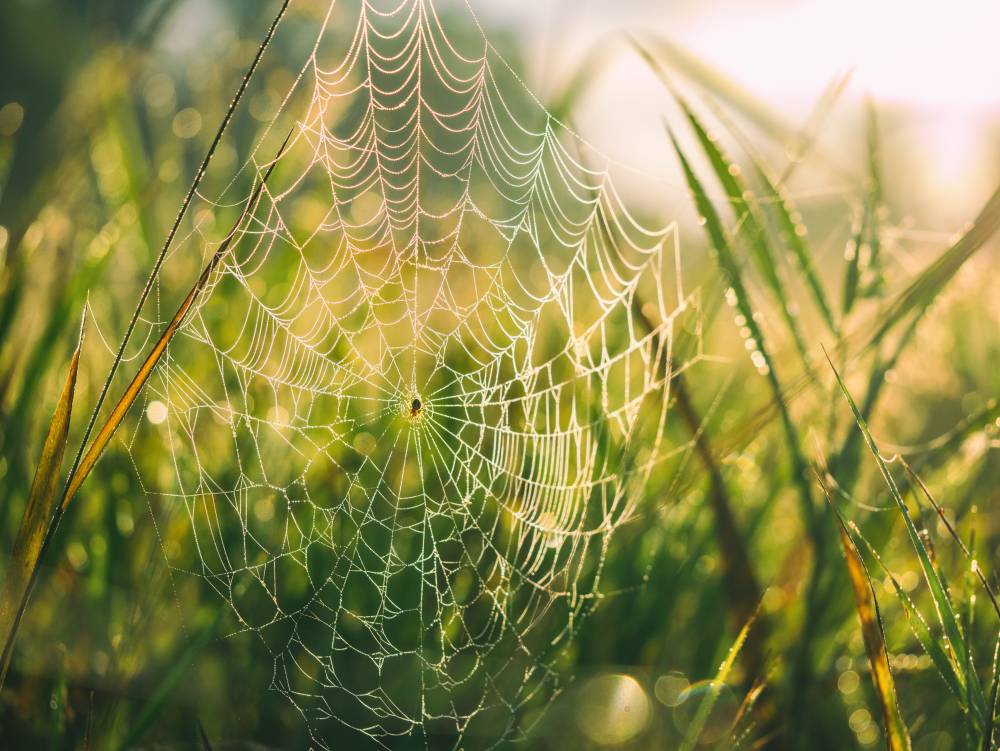 Emulating Nature's Lessons To Transform The Fashion Industry

A new report "The Nature of Fashion: Moving Towards a Regenerative System" showcases the emulation of nature's lessons in the fashion industry to protect ecosystems, biodiversity, soil fertility, support communities, and clean up existing pollution.

The report is published by the Biomimicry Institute and seeks to install a circular economy replicating nature's cycling. It presents the reuse of industrial materials and the transition toward bio-based fibers as solutions to the fashion industry's pollution.



"The more our world functions like the natural world, the more likely we are to endure on this home that is ours, but not ours alone."

 - Janine Benyus, author and co-founder of the Biomimicry Institute

The Biomimicry Institute is a non-profit organization founded in 2006. It seeks nature-inspired solutions for a healthy planet. It also hosts design challenges to support project-based education and prizes for entrepreneurship to bring designs to the market.

The report was created with support from the Laudes Foundation, an independent foundation aiming to accelerate the transition to a just and regenerative economy. The Laudes Foundation advances the work of the C&A Foundation to transform the fashion industry.

The Nature of Fashion report reveals a new possible approach for investors, designers, and fashion brands to participate in the fashion industry transformation towards more sustainability.


It explains how to use existing technologies and innovation to change the flawed industrial system into a more regenerative one. It pushes the use of natural material flows and next-generation alternative fibers.

Agricultural residues could become a major source of bio-based fibers for the global textile and apparel industry very soon. Plant materials or agricultural wastes such as hemp, flax, banana, pineapple, rice, or sugarcane offer leading sources for innovative and alternative fabrics.

Removing plant waste and adding value with new technologies could reduce greenhouse gas emissions and air pollution as well as benefit multiple industries.

"The industry's answer to complex sustainability issues has been to reinvent certification scheme [...] which often don't deliver the intended results. So we switched tactics and are investing in regenerative agriculture. [...] We will still use certifications where beneficial, but we are going to measure success through biodiversity, soil fertility, and thriving ecosystems."

 - Megan Meiklejohn, Product Sustainability Manager at Ralph Lauren
To create a more regenerative and circular economy, it's necessary to move away from traditional petroleum-based materials. A large proportion of plastic fabrics such as polyester, acrylic, and nylon, even when recycled, end up into the biosphere.


Petroleum-based textiles shed plastic microfibers that pollute the air, soil, water sources, and oceans. They endanger ecosystems, animals, and human health.

They are a primary vector for toxic chemicals and harmful pollutants that cause burns, vomiting, diarrhea, reproductive disorders, immune system, and nervous system disruption, cancers, drowsiness, or death.
"The new generation of buyers - millennials and teens - believe petroleum causes problems rather than solves them. It's not going to take long for fashion brands to recognize this and shift toward regenerating the planet for their customers instead of participating in destroying it."

 - Beth Rattner, Executive Director of the Biomimicry Institute



The Nature of Fashion report proposes a drastic change in the textile and apparel industry. It invites global fashion companies to avoid man-made material loops in favor of 100% bio-compatible fibers to improve local economies and clean up the environment.

It emphasizes that recycling has failed over the last few years as the global plastic microfibers problem persists. All of the elements needed to transition fashion to bio-based fibers already exist.

They include:
natural fibers produced through regenerative farms and fiber systems,
cellulosic-based fibers from agricultural waste and plant-based materials,
fiber production with fermentation from microbes, bacteria, or yeast.


"The fashion industry now more than ever needs to look at materials in the larger context of natural systems. We at Laudes Foundation are glad to have supported the Biomimicry Institute on this, and hope that the industry, along with investors and other key stakeholders, views this report and its recommendations as a launchpad to build on the existing momentum and tap into the opportunity that nature's model presents to us."

 - Anita Chester, Head of Sustainable Raw Materials at Laudes Foundation
Read the full report "The Nature of Fashion: Moving Towards a Regenerative System" at biomimicry.org


Was this article helpful to you? Please tell us what you liked or didn't like in the comments below.