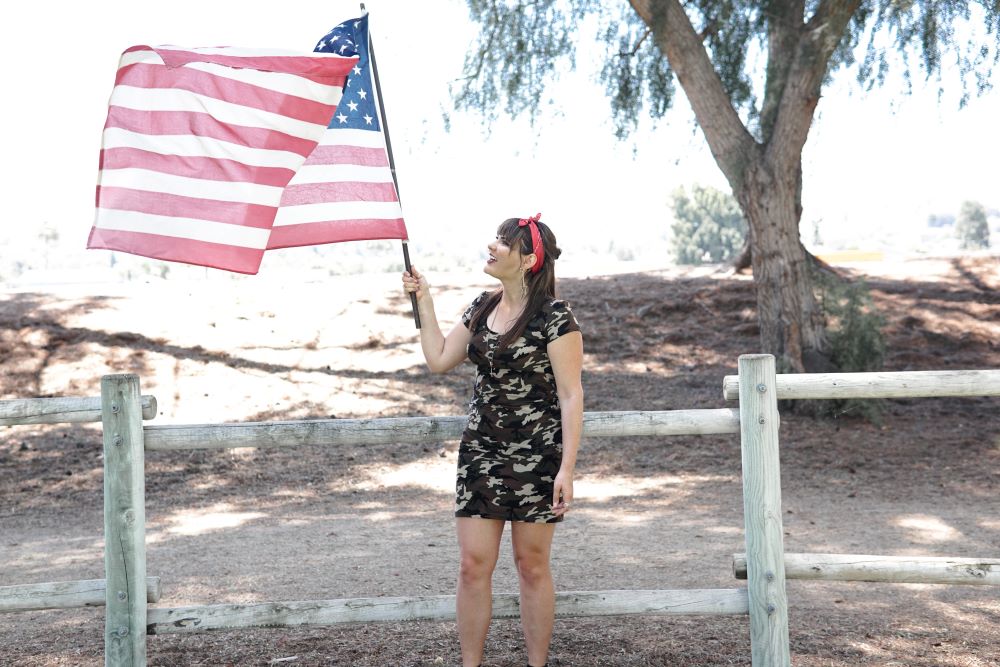 Memorial Day Mastery: Unleash Your Outfit Brilliance this Year!
Memorial Day is a national holiday in the United States to honor and mourn those who have lost their lives while defending their country. It is also a time for families and friends to get together and celebrate the start of summer. 
Memorial Day occurs on the last Monday of May and is a day filled with parades, ceremonies, and barbeques. Whether you are attending a formal memorial service, or attending a casual gathering, what you wear makes an impact. 
This holiday is a day many people celebrate by bringing out their patriotic clothes and their summer clothes for the first time since last year. 
Panaprium is proud to be 100% independent, free of any influence, and not sponsored. We carefully handpick products from brands we trust. Thank you so much for buying something through our link, as we may earn a commission that supports us.
Dress Code
The dress code for Memorial Day depends on how you are celebrating the day. If you are attending a formal ceremony or grave site, you will want to dress up in more formal attire like a dress shirt and dress pants. 
For on the beach or at a barbeque, your outfit can be more casual and you can have more fun with bright colors and patterns. For both, it is important to feel comfortable so you aren't distracted by your clothes throughout the day.
Learn about the dress code for the beach here.
Color Guide 
Many people choose to wear combinations of red, white, and blue colors to celebrate the national colors of America and its flag. Some people will also wear American flags in their outfits from earrings and pins to bandanas and scarves.
Find more ideas to wear with your blue pants here.
Comfort 
Regardless of how you are celebrating Memorial Day, comfort is key, especially for an outdoor event. Choose clothes that are breathable and will help protect you from the bright sun. If you can't move freely in your clothes, you might want to consider changing.
Discover more comfortable outfit ideas here.
Sundress 
A sundress is a great option with a variety of styles and lengths so you can dress up for a more formal event, or stay comfortable and cool for a more casual event. Sundresses also come in different lengths and coverage so you can have additional sun protection for your arms, legs, and other areas.
Collared Shirt 
A collared shirt, whether it's long-sleeved or with no sleeves, is a great option to elevate your look and dress up without being overheated or uncomfortable. It can easily be layered under a sports coat for a more formal look or under a sweater if you get too chilly.
Check out these collared and dress shirts.
Jumpsuit
A jumpsuit is a perfect summer outfit choice that can easily be worn on its own or thrown over a bathing suit. Jumpsuits create easy, one-piece looks and come in a variety of styles and patterns to fit your style preferences.
Skirt 
A skirt is a great option for any location. A longer skirt is great if the weather is cooler and a shorter or mini skirt works great for hotter, humid weather so you don't overheat. 
Sunhat 
If you are outside or on the beach, a sunhat is a fantastic option to keep you cool and help shade your eyes from the bright sun. There are a variety of styles, from large and floppy tweed hats to more formal fedora-style hats.
Shorts 
Shorts are a popular choice for men and women on Memorial Day. Shorts can be paired with a more formal top and shoes for a dressier look or with a t-shirt and sandals to stay cool and comfortable.
Find more shorts for men and women here.
Swimsuit
If you are on the beach, Memorial Day is a great chance to break out your swimsuit for the year. Bring a cover-up with you for the evening or in case it gets chilly, so you don't have to change.
Sandals 
With the nicer weather, many people choose this day to break out their sandals. Whether you are at the beach or not, sandals are a comfortable option that won't overheat your feet. Choose a neutral pair that will blend in with the rest of your outfit or go for a pop of color with a bright shade. 
Tote Bag 
A straw or fabric tote bag is a cute, practical idea to accessorize your outfit and to bring any essentials with you, whether it is food for the barbeque or a towel for the beach.
Try a tote made from recycled material.
Denim 
Denim is another popular choice for a more casual look. Pair denim jeans with a variety of tops, or opt for a denim jacket for a fun, warm layer.
Check out these denim jackets.
Cowboy Boots 
Cowboy boots are seen a lot on this holiday. Cowboy boots are a chic option that can be paired with dresses, jeans, or skirts. They are a great way to accessorize your look and keep things casual.
Learn how to dress like a cowboy here.
Khakis
Khakis are a comfortable, dressier option that can be worn to a backyard or to a memorial service without looking out of place. They are also looser than jeans while still being breathable and looking classy.
Dos
Do take the time on Memorial Day to spend quality time with family and friends.
Do take the time to attend or watch a memorial service, or visit the grave of a loved one or of someone who served in the military.

Don't wish folks a happy Memorial Day or thank military personnel for their service. Memorial Day is a solemn day meant to honor the fallen.
Travel Tips
If you are traveling on Memorial long weekend, give yourself plenty of time to get to your destination. Being a holiday and long weekend, it will be busier than usual, with more people traveling. 
Look ahead at the weather for the weekend to know what to wear and bring a warm outfit just in case the weather changes. 
Was this article helpful to you? Please tell us what you liked or didn't like in the comments below.
About the Author: Shelby Bonner