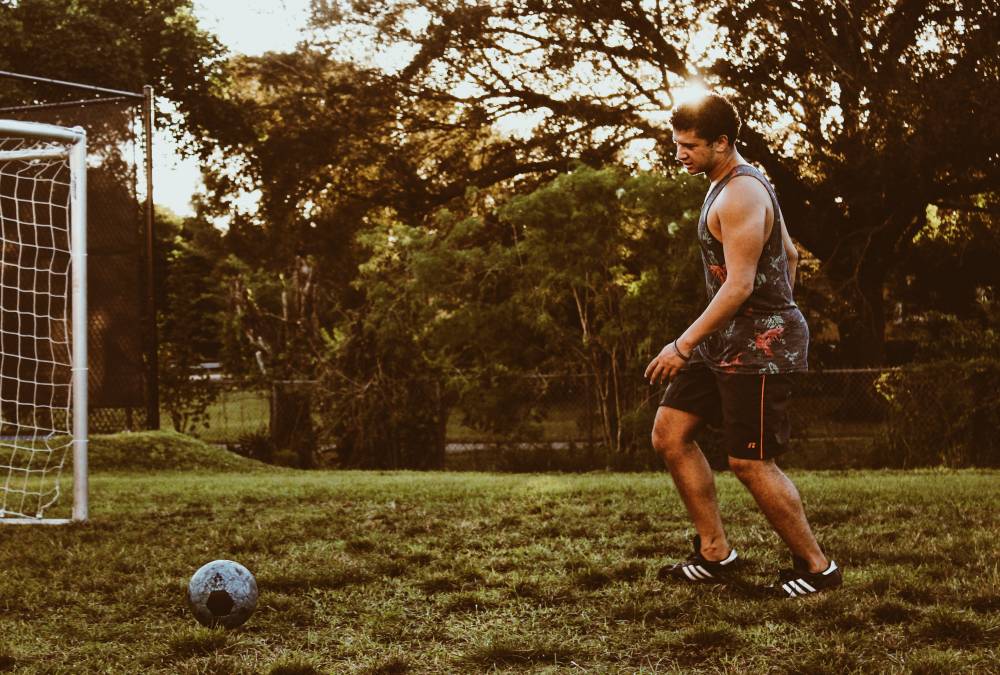 Malvern Town FC Wears Eco-Friendly Kits From Hope And Glory

Malvern Town Football Club is fitted with the eco-friendly kits from Hope + Glory Sportswear for this new season. These kits are made from recycled plastic and are part of their environmental commitment.

It's very exciting to see Malvern Town FC play their part to protect the planet. The club was formed in 1946 and is currently a member of the Hellenic League Division One West with the first-team.
"We had seen Hope + Glory's bespoke designs for other clubs and they really stood out, so I am very pleased that we have been able to negotiate a four-year deal with them to be our Official Technical Kit Partner and also operate our online Club Shop. [...] We are delighted that the latest state-of-the-art recycled-material technology will be used to make these EcoKits, which reflects our own environmental values and commitment to a more sustainable future."

 - Chris Pinder, Malvern Town FC Chairman
EcoKit is the name of the new fabric from Hope + Glory that serves a sustainable future. Both the shirt and shorts are made from a sustainable synthetic fabric, recycled polyethylene terephthalate (rPET).

Recycled polyester is also known as rPET. It's usually produced with PET bottles or industrial polyester waste. It can also be made from other post-consumer plastics such as discarded textiles or ocean waste.
Read up my article on sustainable synthetic fabrics to learn more about recycled polyester and other eco-friendly materials for sportswear.

Malvern Town FC is partnering with Hope + Glory Sportswear for its new technical kits. The result is a soft, lightweight, durable, and environmentally friendly kit.
"We're extremely pleased to enter into this partnership with Malvern Town. This is a great opportunity for Hope + Glory Sportswear to work with a forward-thinking club as part of our strategy to support the reach of our brand with the supply of high-quality, bespoke design sportswear. As part of the partnership, Hope + Glory will be producing a wider and more diverse product range for the club, which we are really excited about."

 - Ric Dennis, Hope & Glory Sportswear founder
Polyester is by far the most widely used fabric in the textile and apparel industry globally. In the whole world, 55 million tons of polyester fibers were produced in 2018, as reported by Oerlikon. It represents 52% of global fiber production.

Polyester fabric is made from synthetic fibers derived from petroleum-based chemicals or petrochemical products. It's used in a large variety of garments that people wear when exercising, or playing sports.

Many fashion brands and designers commonly use synthetic polyester fabrics for their new collections. And a lot of clubs order polyester kits for their athletes.

Unfortunately, synthetic materials like polyester have a disastrous impact on the environment.

They aren't biodegradable. They contribute to the global plastic waste crisis and microfiber pollution. Polyester can take up to thousands of years to decompose in the oceans, according to the most recent research.

Sportswear made with polyester fabrics endangers ecosystems, land wildlife, marine life, and human health. These fabrics transport hazardous chemicals that may lead to cancer, hormonal dysfunction, or immunity harm.

Recycled polyester is already much better than virgin polyester. It can reduce energy consumption by 30-50%, water consumption by nearly 90%, and greenhouse gas emissions by about 60%.

Discover the new eco-friendly kits Malvern Town FC is wearing at hopeandglorysportswear.co.uk.


Was this article helpful to you? Please tell us what you liked or didn't like in the comments below.