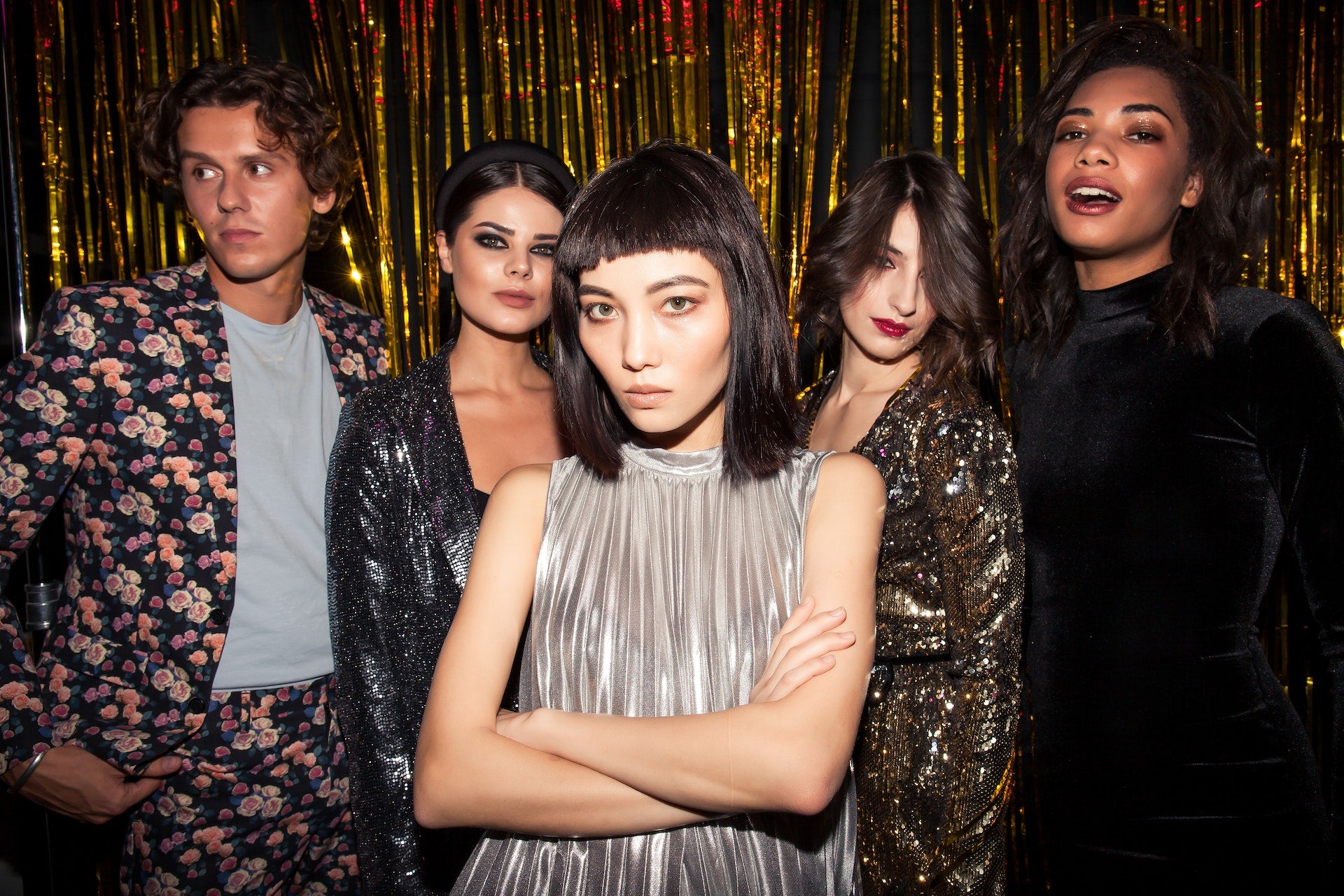 The Ultimate Guide To LIV Nightclub Outfits - 15+ Tips
LIV Nightclub Miami is one of the top elite establishments in Miami.

Many celebrities and supermodels love it, which makes access a little bit complicated.
Even if you manage to book tickets for an event, buy a table, or get onto a VIP list, your outfit needs to be impeccable because the venue reserves the right to deny entry based on attire.

Still looking for an outfit to wear at LIV? We've got you covered! Keep reading if you want to be the best dressed.
Panaprium is proud to be 100% independent, free of any influence, and not sponsored. We carefully handpick products from brands we trust. Thank you so much for buying something through our link, as we may earn a commission that supports us.

Mind the dress code
First things first. LIV Nightclub has a very specific dress code, and if you don't pay attention to it, you risk not being allowed in.
The following clothing items must not be worn: Tank tops, sleeveless T-shirts, shorts, excessive buggy clothing, sandals, flip-flops, dirty athletic sneakers, flat shoes, beach attire, baggy tees, athletic wear, and hats.
The dress code may depend on the event, and the outfit requirements might change over time, this is why we recommend you check out the official website before going.

Mini dresses
Mini dresses are standard clubbing attire for many clubs around the world.
If you want to look hot, feel confident, and have a great time, purchase a sustainable mini-dress and wear it with your favorite heels.

Backless dresses
Backless dresses are an excellent option for a night out. They showcase your back, neck, and shoulders in a flattering way.

Check out our article if you want to learn more about fair trade dresses.

Sparkling outfits
Going to LIV Miami is an amazing opportunity to have a great time, and you should definitely dress up for it! Wear a sparkling outfit that will not go unnoticed!

Take a look at these affordable and sustainable designer labels and choose to shine in one of their luxury offerings.



All black
All black never goes wrong, and clubbing attire is no exception!
If you want an attractive outfit that amazes with its simplicity rather than with its attention-grabbing details, wearing black is for you.

Discover amazing black dresses made by ethical brands.



Bright colors
If black clothes aren't for you, no problem!

You can wear stunning, colorful outfits that will highlight your best features. In terms of chromatic, you are free to play with your favorite colors, just remember to choose sparkling, party-appropriate designs.

Let yourself be inspired by these sustainable clothing brands from London.

Cut-out dresses
The perfect mix between naughty and nice, cut-out dresses reveal unexpected bits of your skin in a stylish and very attractive way.

Purchase yours from a sustainable brand and wear it with a pair of high heels.



Slip dresses
Slip dresses were initially designed as undergarments, but they've gained a lot of popularity as garments during the last few years.
They are extremely fashionable and you can easily dress them up with beautiful jewelry and a pair of heels.

Simple, yet extremely effective and attractive, a slip dress worn to the club will not disappoint.

Check out our sustainable recommendations.



Be confident
We all have things that we like and things that we don't like about our bodies. Choose to wear clothes that showcase your best features and increase your self-confidence.
Make sure you choose the right size for your body because both baggy and too-tight outfits are not aesthetically pleasing.

Educate yourself about the benefits of sustainable fashion and buy from one of these ethical brands.

A-line dresses
A-line dresses look flattering on all body types, they define the waist, help you hide bloating, make you look thinner, and allow you a lot of freedom of movement.
A-line dresses are also timeless, which means you will be able to wear yours on many occasions. Choose a party dress with this shape if you want to benefit from all the advantages!

If you don't have one in your wardrobe, read our article about the best American made cocktail dresses.

High heels
Flat shoes and sandals, as well as sports shoes, are not appropriate for clubbing. This is why you should wear a beautiful pair of high heels.
Read our article about the best affordable, vegan, and sustainable heels.



Mini skirts
Be attractively dressed with a beautiful mini skirt. Complete your outfit with a blouse or a crop top and a pair of heels.

Take a look at the best affordable and sustainable mini skirts.




Tops
If you choose to wear a skirt, you're going to need a beautiful top to wear it with.
 Go for something sparkling, party-appropriate, from a sustainable brand.



Plus-size
The need to worry about finding beautiful dresses in the right size for your body is slowly becoming a thing of the past.
Many sustainable brands offer affordable, comfortable, and stylish garments for plus-size bodies.

Here are our recommendations for you.



Jewelry
Add a modern and stylish final touch to your clubbing attire.

Necklaces, earrings, bangles, rings- there are many options, and all of them can be eco-friendly and sustainable.



Corsets
Tight around your torso, corsets make you look very attractive as they improve your posture and highlight your waist. A corset can be worn with skirts but also with trousers.

If you are interested in fashionable corsets, check out these affordable and sustainable corset brands.




Underwear
If you want to look great and feel great, make sure that you're wearing high-quality lingerie. No matter how amazing your outfit is, poor-quality underwear can ruin your night.

You need materials that are breathable and gentle with your skin, that are not too tight, and that don't slide while you're dancing.

Click here to read more about the best affordable lingerie brands made in the USA.



Outfits for men
Men need to follow the same dress code and choose elegant clothes.

The best easy combo is a beautiful shirt and a pair of trousers. Purchase both from one of these ethical men's clothing brands.

Stay away from sports shoes and choose a pair of sustainable dress shoes instead.



Summing up
Upscale locations require amazing outfits and we hope this article can help you find the perfect one.
Our best tip for you is to carefully consult the dress code shortly before spending a night at LIV Miami in order to be up-to-date with all relevant information.
If you want to increase your confidence, one little tip is to not push yourself to wear uncomfortable clothes just because other people are wearing them.
A daring, but overwhelming outfit will do you no favor. Instead, choose clothes that make you feel gorgeous and comfortable.

Elevate your style game, dress up, be elegant, choose an outfit that makes you feel confident, and don't forget to smile!
If you like our tips, share this article with your friends!



Was this article helpful to you? Please tell us what you liked or didn't like in the comments below.
About the Author: Miruna Dulcea