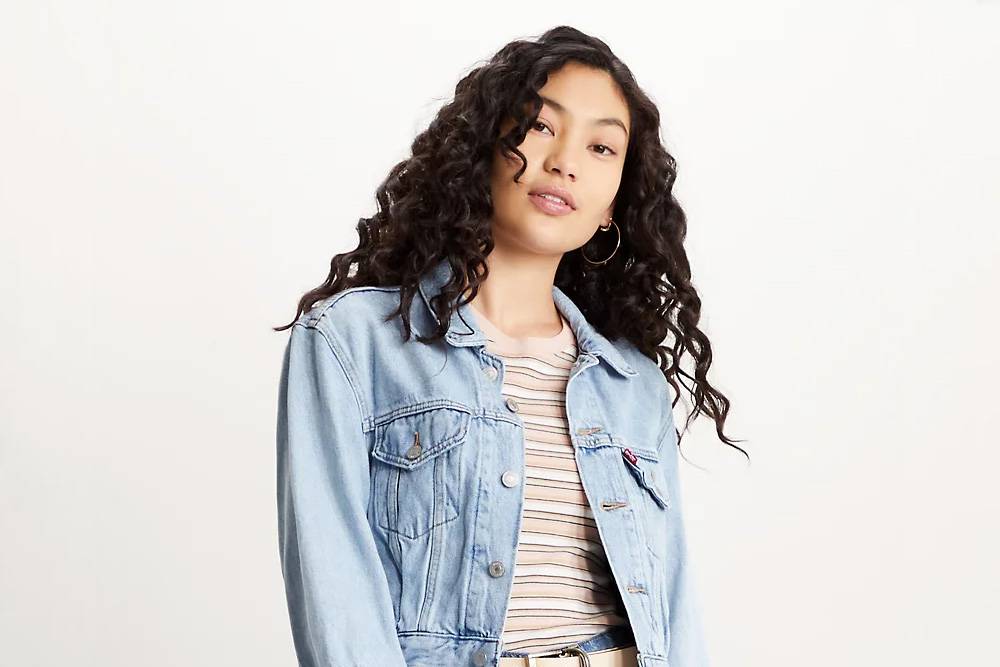 All You Need To Know About Levi's Cottonized Hemp

American clothing company Levi Strauss & Co. released a new sustainable collection for Fall under the label "Cottonized Hemp". The eco-friendly pieces are made of an hemp/cotton blend with a low environmental impact.

Levi's jeans were first invented in 1873 and are now available in more than 110 countries. The company's vision is to lead the way to a sustainable world by producing high-quality products from green textiles, such as hemp, as explained by the company:
"Why hemp? Because compared to cotton, it grows quicker, uses less water, and leaves behind cleaner, healthier soils. Specially designed for Levi's, this new innovative hemp yarn is soft like cotton - and easily woven into denim styles"

Levi's aims to make sustainable products accessible to the general public and to raise consumer awareness of the importance of sustainable fashion.

The denim brand is passionate about promoting sustainability and believes that it can be lived with small changes. It encourages its customers to buy more sustainable materials.

The "Cottonized Hemp" collection includes new styles for women and men, "High Loose" and "Stay Loose". The new material saves water and chemicals, usually necessary in regular cotton production.
"Our products are durable, versatile, and timeless. They adapt to the lifestyle and tell individual stories - absolutely personal and unique. [...] We want to encourage our customers to not only focus on sustainable fashion and innovative materials but rather to integrate sustainability into their everyday life and to wear their Levi's products for longer."

- Lucia Marcuzzo, Vice President Central Europe at Levi Strauss & Co.

Hemp is a fabulous alternative to cotton and far more sustainable material. Hemp plants grow quicker and easier than most trees in temperate climates and are harvested annually.

Hemp has a very high yield. One acre of hemp can produce up to three times more fiber than an acre of cotton.

Hemp also removes pollutants and harmful chemicals from the soil and enriches it back with nutrients. Hemp requires little water to grow, and almost no pesticides or fertilizers.

More than 10,000 liters of water are used to produce 1kg of cotton compared to about 300-500 liters of water to produce 1kg of dry hemp matter, according to the Stockholm Environmental Institute.

Conventional denim manufacturing is one of the most destructive systems in the global textile and apparel industry today. It's now more than ever a necessity to develop new materials to make it more sustainable and limit its impacts.

The cotton water footprint of jeans production is a big issue, especially in countries affected by water scarcity. About 4 billion people, nearly two-thirds of the world population, experience severe water scarcity for at least one month every year.

This crisis will become even greater if we don't act now. Luckily, Levi's has been making better choices over the last few years. The denim brand is constantly sourcing more sustainable materials and finding ways to use less water.

A pair of 501 cotton jeans use 3,781 liters of water in its full lifecycle and 70% of the water used comes solely from cotton agriculture, according to Levi's Life Cycle Assessment.

However, for its cottonized hemp collection, Levi's uses a blend of 77% cotton and 23% hemp. The unique blend guarantees an authentic look and softer feel but truly reduces water requirements by less than a quarter.

As consumers, while we can applaud Levi's efforts to offer more sustainable products, we need to encourage the brand to use a higher proportion of hemp and source organic cotton.

By growing organic instead of conventional cotton, farmers can potentially save 218 billion liters of water and 92.5 million kg of carbon dioxide every year, according to the Textile Exchange.

The denim brand is currently working to reduce water consumption in its operations. It aims to reduce the water used in manufacturing by 50% in water-stressed areas by 2025.

Levi's new 2020 Fall collection is available from September 7th and ranges from USD 48 to USD 128.

Discover Levi's cottonized hemp sustainable collection at levi.com.


Was this article helpful to you? Please tell us what you liked or didn't like in the comments below.