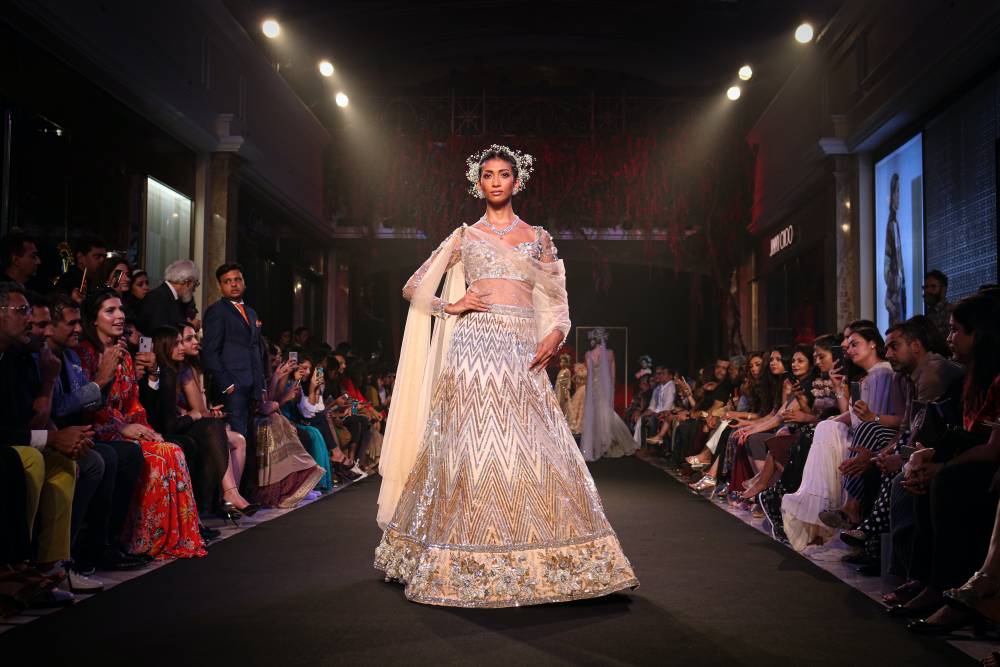 Beautiful Sustainable Fashion At Lakme Fashion Week
Lakme Fashion Week in India plans a one-day sustainable fashion boot camp in the upcoming event. It aims to connect six inspiring start-ups with industry experts.
Its program is called Circular Changemakers and will feature
sustainable material solutions
as well as waste management technologies. The start-ups will have the opportunity to receive guidance on capital raising.
Lakme Fashion Week
is the biggest fashion event in India with over 940k fans on
Instagram
. It takes place twice a year in Mumbai.
Its Summer-Resort show takes place in April. And its Winter-Festive show takes place in August.
Lakme Fashion Week is jointly organized by Lakme, the number one cosmetics and beauty services brand in India, and IMG Reliance Pvt. Ltd., a global leader in sports, media, fashion, and entertainment operating in more than 25 countries.
Lakme Fashion Week often welcomes international models such as Naomi Campbell, as well as film stars such as Deepika Padukone, Malaika Arora Khan, and Arjun Rampal.
Many international labels have also participated in the past, such as Louis Vuitton, Dolce & Gabbana, and Roberto Cavalli.
The organizers are aware that waste and pollution aren't accidental, but a consequence of how things are designed. They strive to promote a
circular economy
based on regenerative natural systems and technologies.
The ultimate is to create a thriving economy beneficial to everyone within the limits of our planet.
The first-ever Circular Changemakers was held in 2019. It helped businesses address the right audience, grow a network, and interact with interesting start-ups and industry experts.
"Circular Changemakers is our commitment to provide a platform for upcoming brands and start-ups working tirelessly towards making fashion and textiles a cleaner business."
- Darshana Gajare, lead of sustainable fashion at IMG Reliance
The fashion industry is
one the largest polluters
globally. Today more than ever before, it's important to foster circular solutions targeting the critical environmental impact caused by the textile and apparel industry.
If you're someone who's looking to disrupt the existent linear system and replace it with a circular one, consider applying for the Circular Changemakers Program.
Was this article helpful to you? Please tell us what you liked or didn't like in the comments below.