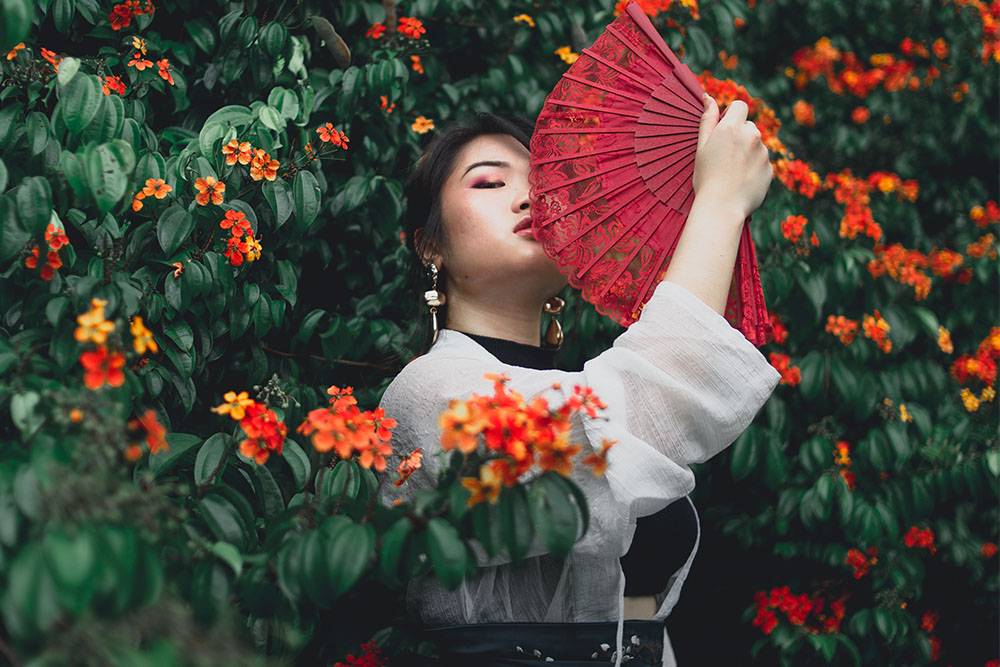 7 Best Japanese Lagenlook Outfit Ideas You'll Love
The lagenlook fashion style is perfect for crafting beautiful, original, comfortable, and natural outfits. Lagenlook means layered look in German, a popular way of dressing originated from Europe and Japan.

This fashion style involves many layers of uniquely shaped clothing worn on top of each other. They are all you need to add beautiful fabric panels to your wardrobe and put together individual outfits al-year-round.

The best pieces to include in a lagenlook outfit are designed to be layered, such as lace dresses, tunics, and tops, drawstring skirts, long jackets and cardigans, asymmetrical tops, tunics, and oversized accessories.

These cute and fashionable Japanese lagenlook fashion styles make it easy for you to achieve a unique, casual, and effortless look.
Panaprium is proud to be 100% independent, free of any influence, and not sponsored. We carefully handpick products from brands we trust. Thank you so much for buying something through our link, as we may earn a commission that supports us.


Winter skirt lagenlook style


Do you want to stay warm but still feel comfortable and look fashionable during the winter? Then choose to wear skirts, ideal for crafting cute, feminine, and stylish Japanese lagenlook outfits.

Add a gorgeous and colorful jumper, sweater, or pullover to your outfit to stay cozy and dry during the cold season. You can also wear a scarf to protect your neck and hair from bad weather.

They are perfect to style short dresses and skirts with beautiful and stylish layers. Versatile and timeless inner layers will help you keep your body heat and stay comfy in chilly weather.

Check out our list of cute and feminine winter skirt outfit ideas if you need some inspiration to dress fantastic and even stand out during the colder months.




Classic lagenlook trousers


Classic Japanese lagenlook trousers are perfect to craft original layered outfits. They are comfy, stylish, timeless, breathable, and offer a lot of room for your legs to move freely.

Add upper layers to your lagenlook outfits, such as a black jacket and a blouse, and create the perfect combination of classic and modern styles.

Check out our selection of the best affordable and sustainable lagenlook trousers for women and men made under high social and environmental standards.




Long cardigan sweater


The long cardigan sweater is a staple of the Japanese lagenlook fashion style. The best cardigans are ethically made and eco-friendly, cozy, warm, and cute to help you look stylish and feel comfortable.

Cardigan sweaters keep you warm and chic in any season. They are a great addition to any lagenlook wardrobe. Wear them over shirts and add a stylish pair of pants to complete your outfit.

Many clothing brands offer gorgeous and inexpensive cardigans, sweaters, and pullovers to put together original looks. These are some of the most affordable and sustainable cardigans.


Lagenlook style with coats


Enjoy the cold season with beautiful layers and put together a warm, cozy, and stylish Japanese lagenlook outfit with a scarf, long coat, and sweatshirt.

Many Japanese women and girls style long coats to add chic layers to their outfits. Whether you are into vintage, street, or Mori fashion, a coat is a staple for any modern wardrobe.

Make sure to choose a warm, long, affordable, and eco-friendly coat to stay comfy and dry this fall and winter.


Japanese lagenlook dress


Long, flowy dresses are perfect to craft stylish and original Japanese lagenlook outfits. Fashionable lagenlook dresses make it easy for you to achieve a unique, casual, and effortless look.

They make simple, easy-to-wear pieces that will become wardrobe staples you'll cherish for a lifetime. Choose dresses made from natural and organic materials that are better for your skin and the environment.

Check out our selection of the best affordable and sustainable lagenlook dresses to put together an individual layered outfit.


Japanase student lagenlook outfit


The student outfit is a classic Japanese lagenlook fashion style with overcoats or blazers, white shirts, pleated skirts, modern tights, and stylish accessories.

You can easily craft timeless, fashionable, and eco-friendly lagenlook outfits with versatile jackets, shirts, and skirts regardless of the colors, fabrics, and patterns you prefer.

Discover our selection of unique, handmade, sustainable midi skirts, including beautiful and original styles such as A-line, pleated, calf-length, denim, high-waisted, stretchy elastic waist, asymmetric, ruffled, and more.


Mori, sweet, lagenlook evening gown


The evening dress is a perfect blend of Mori, natural, sweet, lagenlook, and modern fashion. The Mori Japanese style and aesthetic comes from the street fashion community and focuses on natural colors, textures, and textiles.

Mori means forest in Japanese and centers around an idea and an appearance inspired by living in the woods. It features unique, custom, handmade, homespun, soft, loosely fitting layers of garments such as floaty dresses.

Check out our selection of elegant dresses and evening gowns for the very best in cute, chic, stylish, and cheap fashion to help you look and feel your best without breaking the bank.
Was this article helpful to you? Please tell us what you liked or didn't like in the comments below.