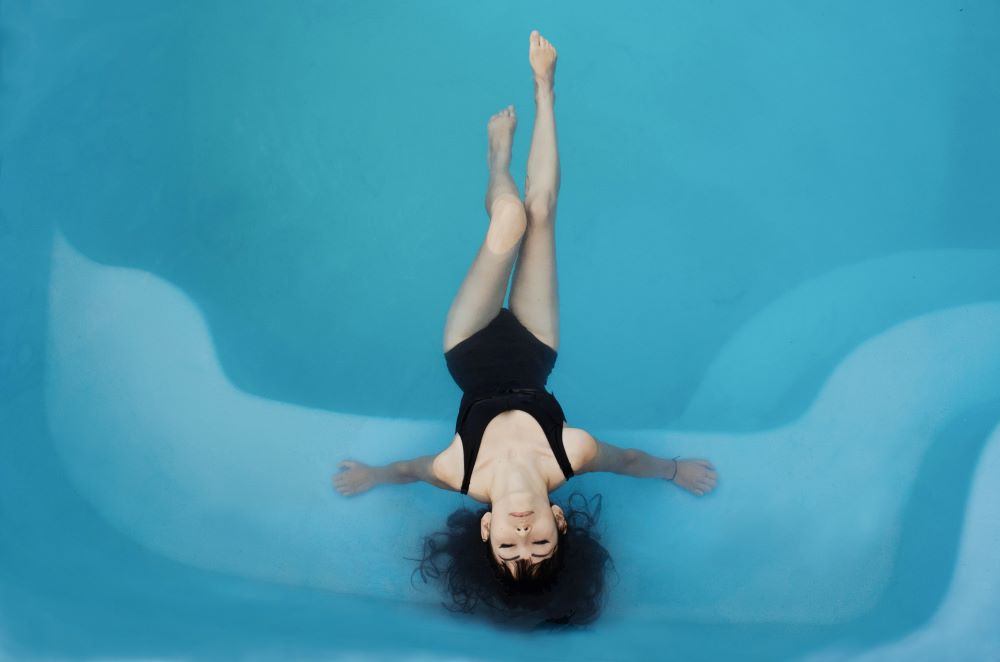 Hydrotherapy Attire: What to Wear for a Great Experience
Hydrotherapy is a great therapy for recovery and treatment of a variety of issues, including relieving pain, promoting circulation, and reducing muscle spasms.  Exercising in the water is also a low-impact option for joints.
Therapy takes place in a pool that is warmer than a swimming pool and a therapist will guide you through the appointment.  You don't necessarily need to know how to swim but should be comfortable in the water.
Your clothes should be meant for being in the water and comfortable enough that you can move freely in them.  They should also allow your therapist to watch your form and access any pain spots as needed. 
Panaprium is proud to be 100% independent, free of any influence, and not sponsored. We carefully handpick products from brands we trust. Thank you so much for buying something through our link, as we may earn a commission that supports us.
Dress Code
Whether you are doing hydrotherapy at a therapist's office or at a spa, clothes that are meant to get wet are required.  Most swimsuits work, as well as microfiber clothes that dry quickly and don't retain a lot of water.
Clothes that allow you to move in a variety of ways are also required as you will be asked to do a variety of exercises, stretches, and get into different positions.  
Learn more about microfiber fabric here.
Swimsuit
A one-piece swimsuit is typical attire for women when going to hydrotherapy.  A one-piece provides enough coverage and support while still allowing your therapist to be able to get to any problem spots.  
A swimsuit is also form-fitting, allowing your therapist to watch your form as you do various exercises and stretches.
Swim Trunks
For men, swim trunks are common attire.  Like a swimsuit, they allow your therapist to better see your form and areas that are causing you grief.
Discover what to wear under your swim trunks here.
Microfiber T-Shirt
If you want more coverage, a microfiber t-shirt over your swimsuit or with your swim trunks is a great choice.  The microfiber material is meant to get wet and won't absorb so much liquid that it feels heavy and ways you down.
Plus, it dries as fast as your swimsuit, making it an ideal choice for the water.
Gym Shorts
Gym shorts are also a good bottom alternative.  Like swim trunks, they dry quickly and won't weigh you down. They are also breathable and have airflow so you don't overheat. Make sure they are loose enough that you can move freely in them but not so loose that they are getting in your way.
Two-Piece Swimsuit
A two-piece swimsuit also works for hydrotherapy.  Depending on your comfort level, different styles offer a variety of coverage.  High-waisted swim shorts will provide more coverage than a bikini bottom.  
There are also a variety of tops that offer more or less coverage.  You can also layer your swimsuit under a T-shirt or gym shorts as needed.
Take a look at these sustainable two-piece swimsuits.
Boy Leg Pant
If you want more coverage on your bottom and legs, boy-leg pants are a great alternative.  They are form-fitting shorts that will cover more than typical swim shorts for women.  They can be worn with a two-piece or over your one-piece.
Find more swimwear brands here.
Change of Clothes
Make sure to bring a change of clothes for afterward.  Most hydrotherapy places will have a changing room and lockers where you can store your extra clothes so you have a dry pair for after your therapy or if you are planning to go to the gym area before or after.
Learn how often you should change your clothes.
Swim Cap
You will not likely have to put your face in the water, but if you don't want to get your hair wet, a swim cap is a good option.  Not only will your hair stay dry, but it will also keep your hair out of your face.
Learn what else to wear for swimming.
Hair Tied Back
If a swim cap is not for you but you have longer hair, hydrotherapists ask that you tie it back so that it does not get in your way or their way during treatment.  A headband, clips, and hair ties are all great choices to keep your hair out of your face.
Check out these hair accessories.
Robe
If you are doing hydrotherapy at a spa, or want additional coverage between getting in the water, a robe is a perfect option to keep you covered, and warm, and it can easily be taken off.
Glasses 
If you wear glasses, you can still wear them in the water as you will not likely have to put your head underwater.  Glasses can also help you keep your balance and watch your form more carefully.  
Make sure that they are properly fitted so they don't fall off and bring a towel so you can wipe them off as needed. If you are not comfortable bringing your glasses, contacts are another option.
Discover these glasses brands.
Flip-Flops
Flip-flops or waterproof sandals are the recommended footwear for when you walk from the changing room to the pool.  
Long Sleeve 
If you are looking for even more coverage, a microfiber long sleeve will work for your hydrotherapy appointment.  It won't weigh you down; you can still move in it, and your therapist can still treat your upper half as needed
Towel
Always ask ahead of time if the location will provide towels or if you need to bring your own.  In addition to drying yourself off after therapy, you can place your towel at the pool edge to wipe off your glasses, or sweat as needed.
A towel can also provide additional coverage as you walk from the pool to the changing room and vice versa.
Find more laundry tips for your towels and clothes here.
Avoid
Avoid fabrics like cotton that will absorb water and become heavy, weighing you down.  Instead, wear clothes that are made from microfiber or other lightweight fabrics meant for the water. 
Save these cotton brands for after hydrotherapy.
Was this article helpful to you? Please tell us what you liked or didn't like in the comments below.
About the Author: Shelby Bonner