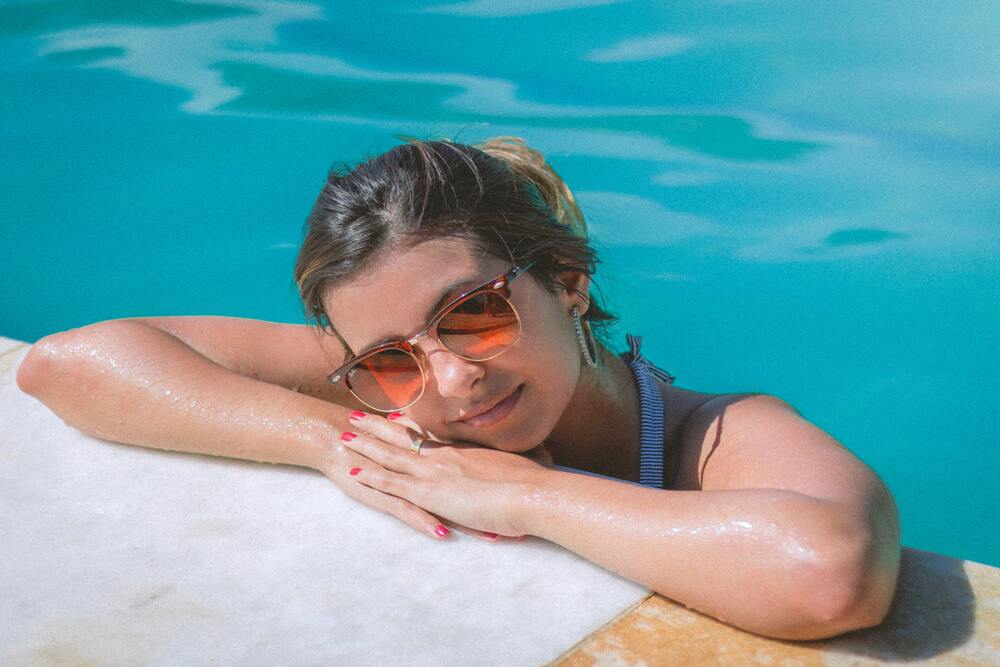 What To Wear For Swimming Lessons: 9+ Best Outfits
Swimming is one of the recreational activities that is cherished worldwide. It is fun and a crucial life skill that can save a life. Besides, swimming has numerous health benefits, like it reduces stress and increases stamina. Therefore, regardless of age, swimming can be a valuable asset, but one key thing to consider is what to wear.
You must choose comfortable swimwear to enhance your performance and enjoyment in the water. If you are wondering what to wear for your swimming lessons, we got you covered. Here you will learn suitable clothing and gear that you can wear when attending swim lessons.
Panaprium is proud to be 100% independent, free of any influence, and not sponsored. We carefully handpick products from brands we trust. Thank you so much for buying something through our link, as we may earn a commission that supports us.
Swimsuit
A swimsuit is one of the perfect swim attire you can wear for your swimming lessons. It allows swimmers to concentrate on mastering skills since it is stretchy and lightweight. Make sure you choose a swimsuit that fits you well to avoid the risk of fabric entanglement.
This helps to promote safety during swim lessons. A swimsuit offers minimal drag, comfort, and great flexibility while in the water. It can also withstand extended pool exposure and offer reduced water absorption to allow a wide range of motion.
Here are the top 15 best-recycled bikinis and swimsuits you'll love.
Swimming cap
Swimming caps are ideal for individuals with long hair to keep their hair out of the way during swimming lessons. You may also have hair clips and ties for securing your hair further. Swim caps serve the purpose of reducing drag in the water, making swimming easier and more efficient.
Although particularly beneficial for those with long hair, swim caps are also useful for individuals with short hair. They provide streamlined hydrodynamics for improved performance in the water. So, regardless of hair length, swim caps offer advantages for everyone participating in swimming lessons.
Swimming caps are made of various materials like silicone, rubber, and lycra. Rubber swim caps are perfect since they keep the hair or ears dry and come in multiple colors and brands. You only need to tuck the hair inside the cap to prevent it from trailing behind the swimmer during lessons, minimizing potential drag.
Lycra swim caps are ideal for smaller heads as they slide on more easily without causing hair pulling. However, they don't keep hair dry but help to keep hair away from the eyes while swimming.
Trunks
Another great outfit for your swimming lessons is a trunk, which offers excellent practicality. Trunks are versatile and ideal for water sports, recreational swimming, and swimming lessons. They offer great mobility, comfort, and the ability to maneuver in the water.
Trunks have a shorter length and relaxed fit, allowing easy leg movement and optimal swim stroke execution. Trunks are an excellent option for those seeking comfort while enjoying being in the pool.
Check out these sustainable Apnée swim trunks made of ocean trash.
Goggles
Although goggles are not compulsory, they are highly recommended for swimming lessons. To advance in swim lessons, individuals must demonstrate their ability to submerge, open their eyes underwater, and resurface safely. However, for extended periods in the water, especially with the face submerged or underwater, goggles prove to be invaluable.
They provide clear vision, protect the eyes, and make swimming more enjoyable by reducing discomfort and preventing irritation. Therefore, incorporating goggles into your swimming gear can significantly contribute to your overall swimming experience and skill development.
Shorts
You can also wear shorts during your swimming lessons. Shorts offer a relaxed and comfortable fit, allowing you to move freely in the water. They also provide coverage and modesty for those who prefer more modest swimwear options.
Shorts can serve as regular clothing, making them convenient for transitioning between swimming lessons and other activities. Pair it with a well-fitting t-shirt for complete swimming attire.
Here are the top 15 organic cotton shorts for women and men that you wear for your swimming lessons.
Flip-flops or sandals
Choose shoes that are easy to put on and off and can withstand getting wet. Flip flops or sandals are suitable for swimming lessons as they offer better traction on wet surfaces. This helps reduce the risk of slipping or falling when walking on the pool deck, which can often be damp and slippery.
 The swim shoes provide a better transition from the changing room to the pool. Besides, sandals are lightweight and compact; hence they are a practical choice for swimming lessons.
Rash guards
Rash guards are an excellent option for individuals who are not comfortable wearing swimsuits. You can wear them like shirts, which are available in short or long sleeves. Rash guards offer a snug fit, providing comfort and modesty.
Additionally, they provide extra sun protection as they cover more of the body. The tight-fitting nature of rash guards reduces drag in the water, allowing for enhanced movement during swimming lessons. So, if you're looking for an alternative to swimsuits, rash guards offer both functionality and sun protection while ensuring freedom of movement in the water.
Earplugs
Even though being in water can bring a delightful experience, it can sometimes lead to discomfort in your ears. Furthermore, if water gets into your ears, it is challenging to take it out and can even cause an infection. It's advisable to have a reliable pair of earplugs for your swimming lessons to prevent unnecessary discomfort and pain.
Look for earplugs made of ultra-soft silicone material. This enhances moldability, providing greater comfort and improving the earplugs' sealing ability. Also, consider earplugs with plastic grips and a flanged design. The grips assist in inserting and removing the earplugs, while the triple-flange design accommodates various ear canal shapes and sizes. Choosing earplugs that allow hearing if you need to communicate during swimming lessons is good.
Leggings
Leggings are an ideal choice for individuals who want more coverage and modesty. They are comfortable and lightweight for easy movement and flexibility in the water. They offer sun protection and can help regulate body temperature during swimming activities.
Check out our selection of the best affordable and organic bamboo leggings.
Swim briefs
Swim briefs have many advantages over typical swimwear, like providing support, quick drying, and exposing more skin. Also,  If your swim shorts don't have any lining, it would probably be better to wear boxers or briefs instead of going commando.
Happy swimming!
 Swimming lessons are fun, and wearing appropriate attire can increase your enjoyment in the water. Therefore, make sure you choose the right swimwear for your safety, comfort, and enhanced performance when going for swimming lessons. Don't forget to carry a towel to dry yourself after swimming. Also, if you are swimming outdoors, wear sunscreen to protect your skin from harmful UV radiation.
Was this article helpful to you? Please tell us what you liked or didn't like in the comments below.
About the Author: Dinushka Breaker Gunasekara