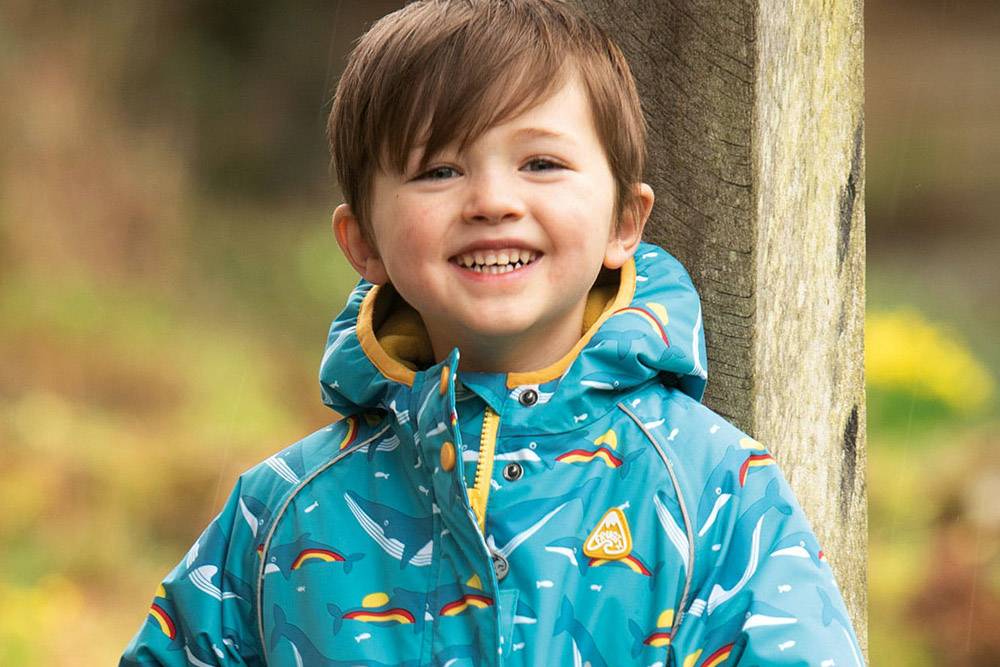 Frugi Launched New Sustainable Essentials For Children
Organic clothing retailer Frugi is launching a new range of sustainable essentials for children. They are made of recycled polyester, manufactured from post-consumer plastic waste such as PET bottles.
The COVID-19 crisis
and subsequent lockdown hit the school system hard. Many schools around the globe had to close down. And kids were missing precious hours to complete their important education.
In September, schools are opening up again. Children now can go back to their usual routine. And many of them need back-to-school essentials.
Even if sustainable collections from retailers remain a minority,
sustainability
is now more important than ever after the COVID-19 crisis.
One of the positives after the global lockdown is the shift towards more environmentally friendly materials in manufacturing, especially in the global textile and apparel industry.
Frugi
is a British apparel brand that creates organic cotton clothing for babies, mums, boys, and girls. It curates since 2004 one of the largest range of organic kid clothes in Europe.
Frugi also sells extraordinary clothes for mums that'll keep you looking great from bump to breastfeeding. It has factories in India, Turkey, Portugal, and China.
The baby clothing brand aims to show that superb design, great ethics, and passionate people can help to change the world. It's always looking for new ways to innovate and explore.
Frugi also donates 1% of its turnover to charity every year through its Little Clothes BIG change project.
This month, Frugi launched affordable apparel and accessories such as trail jackets, buster trousers, welly liners, explorer hats, gilets, water bottles, backpacks, swim bags, and pencil cases.
They are made of 100% post-consumer recycled polyester from plastic PET bottles. They are part of Frugi 'Reduce, Reuse, Recycle' motto. The retailer loves our planet and tries its best to protect it.
Plastic bottles are made of polyethylene (PET), a form of polyester that can be recycled.
Recycled polyester
fibers are commonly used to make fabrics for athletic and fashion clothing and more.
They offer many advantages compared to virgin polyester fibers manufactured from the raw material. The most significant benefit is their lower environmental impact.
The bottles are sorted, chopped, melted, and reformulated into recycled polyester chips. Chips are then melted and extruded through spinning to form long filaments of regenerated polyester fiber.
More than a million plastic bottles are sold around the world each minute. And the number of bottles sold yearly will increase to 583.3 billion in 2021, according to
Euromonitor
.
Recycled polyester creates up to 35% less waste and reduces carbon dioxide emissions by up to 20%. It consumes less energy and less water compared to virgin polyester.
Frugi's new recycled polyester clothes and accessories are fun, beautiful, colorful, practical, durable, and environmentally friendly. They range from $10 to $60.
Discover Frugi sustainable collections for children at
welovefrugi.com
.
Was this article helpful to you? Please tell us what you liked or didn't like in the comments below.