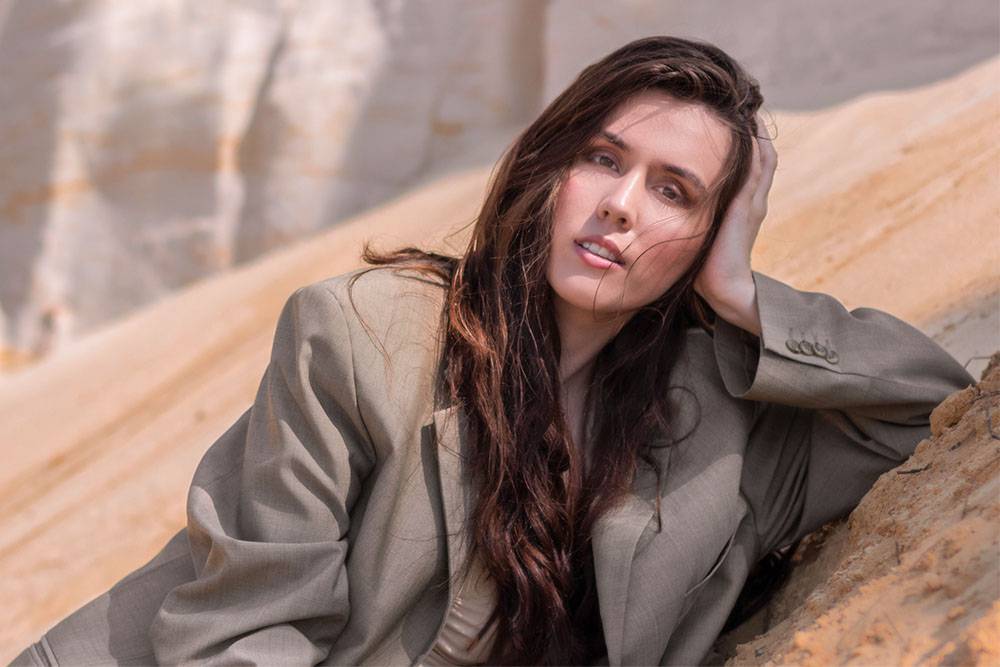 12 Best Outfits To Easily Dress More Androgynous
The secret to looking more androgynous is to style your clothes, shoes, accessories, hair, and make-up with gender-fluid qualities. The androgynous look is entirely gender-neutral with both feminine and masculine features.

It's easier than you think to completely look androgynous once you know the right fashion tips. You can instantly create an excellent everyday androgynous look with clothing pieces that can easily be worn by a man or a woman.

To help you achieve a fashionable, stylish, and gender-neutral look, here are some of the best outfits you can wear to easily dress more androgynous.


Panaprium is proud to be 100% independent, free of any influence, and not sponsored. We carefully handpick products from brands we trust. Thank you so much for buying something through our link, as we may earn a commission that supports us.

1. Neutral colors


Neutral colors make your androgynous outfits chic and classy. You can wear classic colors like white, black, brown, and grey all-year-round effortlessly as they won't go out of style easily. Don't wear colors that are too bold.

Neutral colors make clothing pieces very versatile and timeless and they can work with any outfit. Prefer neutral colors that are more elegant and refined to mix and match easily while crafting androgynous outfits.

Choosing the right colors for your outfits can instantly improve your look. If you put together the perfect combination of colors, you'll easily dress gender-neutral and create ambiguity.


2. Tailored shirts


Shirts are a crucial part of the classic androgynous look. They can easily be worn by men and women to put together a gender non-specific outfit. Well-fitting, tailored shirts are ideal to complete any androgynous look.

Here is our selection of affordable and sustainable shirts that will help you look fabulous and stand out with a clean conscience.




3. Boyfriend jeans


Boyfriend jeans are a perfect addition to any androgynous wardrobe. Simply pair them with a shirt and jacket to look great and more androgynous. Loose bottoms are worn by men and women alike and that's what a gender-fluid outfit is all about.

Buy a great pair of boyfriend jeans from sustainable denim brands that use ethical and eco-friendly production processes.


4. Denim jackets


A classic denim jacket can help you look more androgynous in no time. Overcoats, blazers, gilets, puffers, coats, vests, liners, and jackets make the gender-neutral fashion style.

Denim jackets are trending right now for both men and women. They are another great example of an essential clothing piece to any androgynous outfit.

The best denim jackets are affordable and sustainable to enhance your style, grow your confidence, and protect the planet without breaking the bank.


5. Trench coats


A long, well-fitting trench coat will add a gorgeous layer to your outfits to dress more androgynous and enhance the way you look. Pick a handful of layers that you can throw on to craft unique, original, gender-neutral outfits and look fabulous in no time.

Layers instantly make any casual outfit more stylish and elegant. Read our selection of affordable and sustainable coats for some of the best options you can find out there.




6. Baggy pants


Wear lightweight, stylish, baggy pants as they are gender non-specific and crucial to look more androgynous. Make sure you wear them according to your shoe height, with the right fit and length.

Oversized and loose-fitted pants hide your shape and can be worn by men and women. Tight pants would show off your figure and curves and are exactly what you want to avoid in for an androgynous look.

Here is our selection of the most beautiful pants that are also comfortable, affordable, and sustainable to help you look and feel your best with a good conscience.


7. Lounge shorts


Lounge shorts are some of the comfiest and coziest clothing pieces you can wear. Stylish, soft, gorgeous shorts make you look fabulous and feel relaxed every day.

Both men and women wear loose-fitted lounge shorts as they are gender non-specific. Pair them with a classic white T-shirt for an affordable, effortless, comfortable, everyday androgynous look.

Read our selection of the best lounge shorts that don't sacrifice sustainability for style, price, quality, or fit.




8. Hardworking boots


The best boots for a fabulous androgynous look are durable, cheap, and chic to help you look stylish and feel comfortable in your gender-neutral outfit.

Hardworking boots are ideal for everyday wear and are must-haves to craft androgynous outfits effortlessly. A man or woman can pull off a gender-fluid look with boots. They can easily be worn by anyone for a classic androgynous look.

Here is our selection of comfortable, affordable, and sustainable boots that will help you look and feel your best.


9. Canvas sneakers


Sneakers are trademarks of the stylish, modern, androgynous look. Classic canvas sneakers keep your outfits casual and can be paired with any gender non-specific outfit.

An everyday androgynous look includes large trousers with a fitted button-up shirt. Add canvas sneakers or brogue shoes to complete the outfit and create ambiguity.

Get stylish shoes that match your skin tone and the outfits you plan to wear. Great footwear is crucial to look and feel your best. Make sure your shoes complement your colors and complete the rest of your outfit.

A high-quality pair of shoes is essential to look stylish. Buy from ethical footwear brands that follow high social and environmental standards.




10. Classic hats


Wear one gender-neutral accessory with the rest of your outfit to look more androgynous and stylish. It can be a watch, a scarf, a belt, a hat, a fedora, a cap, or a beanie.

Pick versatile, comfortable, excellent headwear that accentuates your look. Read our selection of eco-friendly hats and beanies that will help you look and feel your best.


11. Gender-neutral eyewear


For true androgyny, don't forget classic eyewear, gender-neutral eyewear that you can pair with any outfit. Find eco-friendly and cheap sunglasses that enhance your style without breaking the bank.

Here are some of the best eyewear brands that offer affordable and sustainable sunglasses to dress well with a clean conscience.


12. Oversized blazers


Pair an oversized blazer with well-fitted pants, and dress shoes to achieve a perfect gender non-specific look. A dark and large jacket or blazer can instantly improve your outfit by adding a traditional, dressy, and classy touch.

Buy a blazer in a neutral color like black, white, brown, or navy and layer it over a classic white shirt. Finish the look with a large watch, a great portfolio, or a classic briefcase.

Pick up and wear a high-quality and sustainable blazer that will help you not only lower your ecological footprint but also improve your dressing style drastically.
Was this article helpful to you? Please tell us what you liked or didn't like in the comments below.