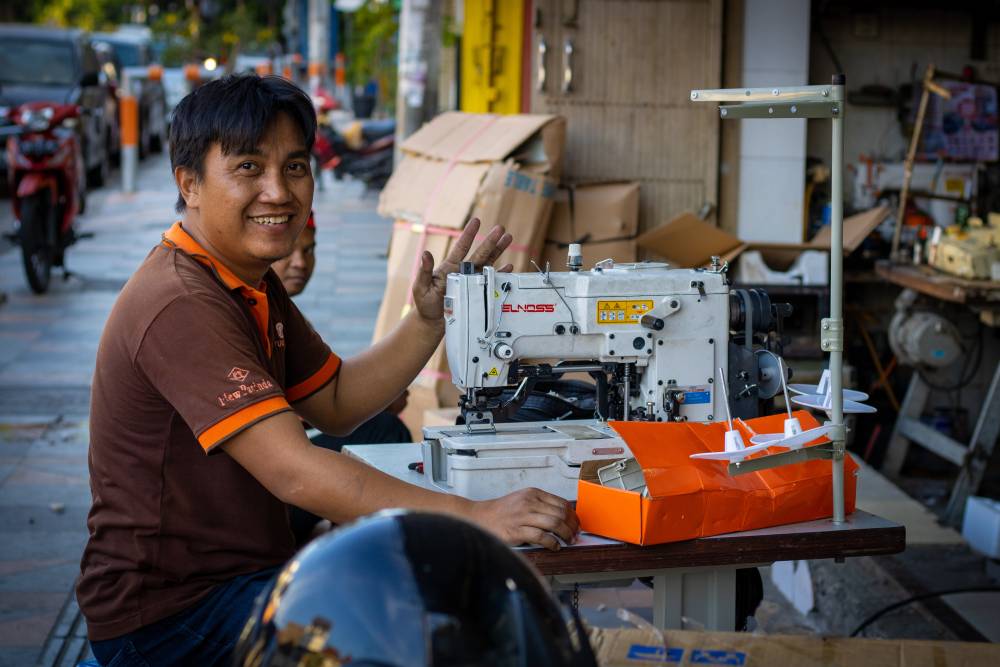 Everything Indonesia Webinar About Sustainable Fashion
A new webinar series called Everything Indonesia held by Asia Pacific Rayon (
APR
) started on June 23rd, 2020. It hosts discussions on
sustainable fashion
with leaders of the textile and apparel industry.
In Series 1: Fashion - The New Normal, APR Director Basrie Kamba spoke with many prominent figures about the future of fashion, how the sustainable fashion movement is rising and local brands gaining importance.
Some of the fashion experts invited to the webinar include:
Margie Untoro, Dewi magazine editor-in-chief
Norman Lukman, Delami Brands head of product
Dicky Maryoga Hutadjulu, BINUS Northumbria School of Design fashion lecturer
Ali Charisma, Indonesia Fashion Chamber chairman
Syarifah Aminah, Richard Valentine fashion designer



Asia Pacific Rayon is one of the largest viscose-rayon producers in Asia, with an annual capacity of 240,000 tons of viscose-rayon. The company is based in Pangkalan Kerinci, Riau, Indonesia.

The fashion industry as a whole is going through an unusual and tough crisis due to the COVID-19 pandemic. Change is now necessary to ensure that the 300 million people employed in the textile and apparel industry keep their livelihood.

One of the positive of this crisis is the rise of sustainable fashion. People are more careful about how they spend their money. They want to support companies working to solve the global social and environmental crisis.

"During this pandemic, people will think more carefully and realize that sustainability is not only about fashion but also about the lifestyle they and their families choose to lead."

 - Ali Charisma, fashion designer
The fashion industry is facing serious challenges. But at the same time, they create massive opportunities for brands willing to rethink how they produce, sell, and distribute their clothes.

People are becoming more conscious of the issues caused by fast fashion. The growing demand for sustainably and locally produced clothing is one trend that confirms a consumers' behavioral change.
"Consumers have also become smarter and more conscious, and will only buy from brands that they share similar values with. Local brands are considered more exclusive."

 - Margie Untoro, Dewi magazine editor-in-chief
As people adopt more sustainable lifestyles and become more conscious of environmental issues, sustainable fashion is expected to grow in favor of brands that are sustainable, transparent, and responsible.
Was this article helpful to you? Please tell us what you liked or didn't like in the comments below.