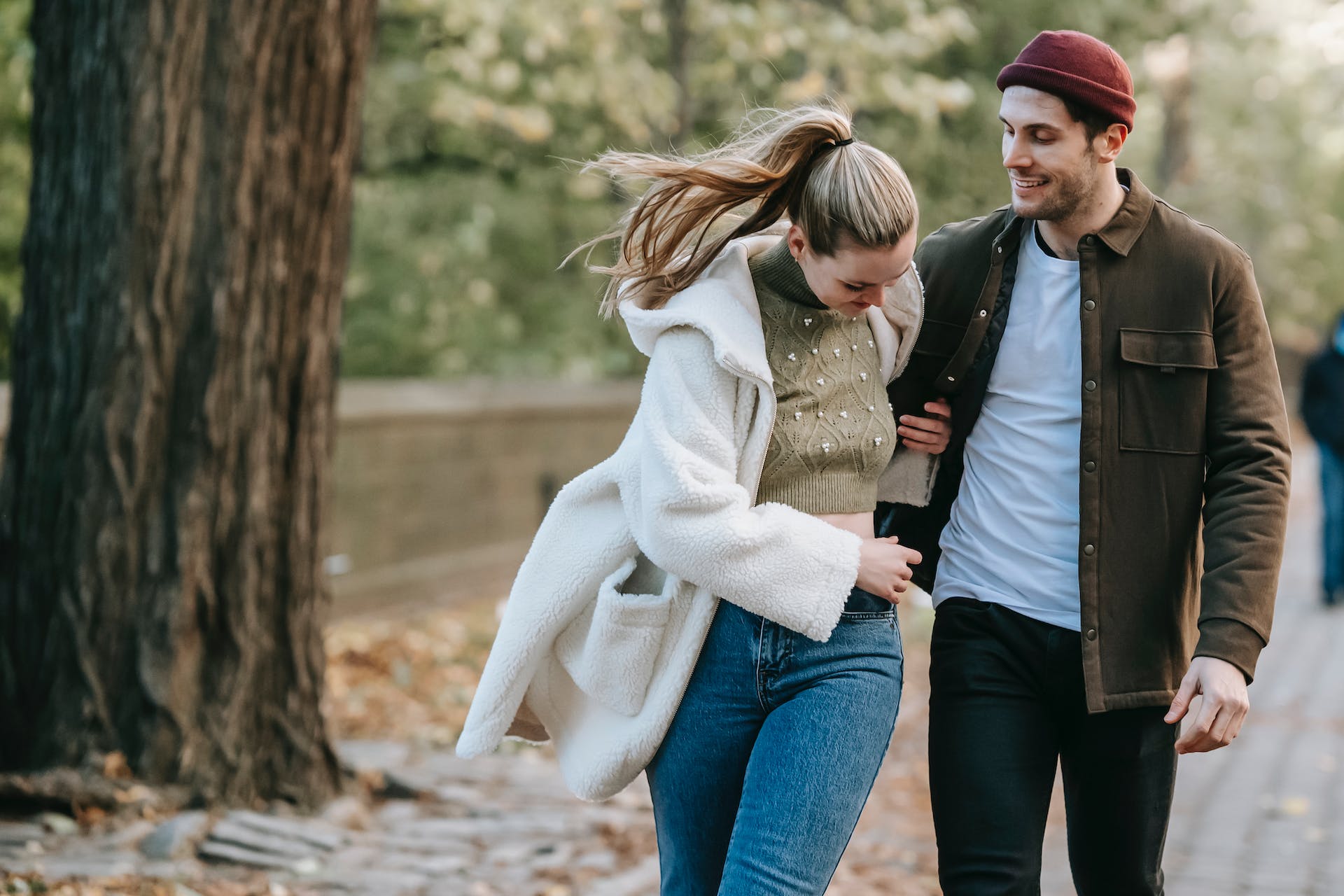 The 15+ Best Outfits For A Trip To Edinburgh
Crammed with history and amazing architecture, Edinburgh is a one-of-a-kind experience, totally worth visiting! 
The city is also famous for its unpredictable weather and this makes packing the right clothes a difficult task.

We are here to help you make the best fashion decisions and have a great time.
Stylish clothes that are weather-appropriate, fashionable footwear, travel tips, and things to avoid - keep reading to discover all these!
Panaprium is proud to be 100% independent, free of any influence, and not sponsored. We carefully handpick products from brands we trust. Thank you so much for buying something through our link, as we may earn a commission that supports us.

Trench coats
Trench coats are stylish and timeless clothing items that go with anything.
Because Edinburgh's weather is extremely unpredictable, a trench coat can be your best friend during your stay.
Purchase yours from a sustainable brand.



Raincoats
In Edinburgh, sightseeing is a must and rain is (almost) a certainty!
Keep yourself dry with one of these stylish and eco-friendly rain jackets. You will have an amazing outfit and you will be able to enjoy your trip!



Hats
Bring a hat if you want to have a stylish and practical outfit. Hats are beautiful and make your entire look more interesting. Choose a versatile color that can easily be matched with your outfits.
Click here for our sustainable recommendations.

Scarves
Complete your outfit with a beautiful scarf that keeps you warm. Edinburgh can be very windy. This is why a scarf is a fantastic idea.
You can either go for one that matches your other clothes, or for a bright print if you want to add a fun detail to your outfit.
Check out the 15 best affordable, ethical, and vegan winter scarves.

Layer your clothes
Layering your clothes is not only fashionable but also practical. You can face changing weather, manage moisture, regulate your body's temperature, and look like a fashion pro!
Don't forget to choose comfortable and high-quality materials for the best results. Read our article for more layering ideas that will elevate your style.

Pants
Both men and women can rock outfits with pants when visiting Edinburgh.
Pants are comfortable and easy to match with your other clothes. They can be dressed up or down according to your needs and you can wear them all year round. Wear them with turtlenecks or shirts for a great casual look.
Check out the best affordable and recycled pants you'll love.

Turtlenecks
Turtlenecks are beautiful and versatile. They look gorgeous with many other pieces and they are perfect for a variety of occasions.
Add a pair of pants and a trench coat and your outfit is ready!
Take a look at the best affordable and sustainable turtlenecks.



Sweaters
If you visit Edinburgh during winter, sweaters are a must! You want to stay warm and look fantastic and a sweater can help you achieve your fashion goals.
Sweaters are available in many colors and you can wear them with jeans, pants, or skirts.
Take a peek at our sustainable selection.

Flannel shirts
Flannel shirts are amazingly comfortable. They look beautiful in many combinations and are the perfect compromise between elegance and practicality.
Wear them with jeans for if you want to have a cool outfit.
Discover the best affordable and sustainable American-made flannel shirts.

Basic T-shirts
The advantages of basic clothes are already well-known: They can help you easily create fantastic outfits, they are practical and comfortable, and there is no need to worry about mixing and matching them because they go with anything.
Basic T-shirts are the best when it comes to traveling attire. Make sure to pack a few basic T-shirts.
Here are our sustainable recommendations.

Jeans
Jeans will never go out of fashion.
They are incredibly stylish and easy to wear. You can dress them up by adding a beautiful shirt and a blazer, or down with a T-shirt and a hoodie. Take advantage of their versatility and wear them to Edinburgh.
Check out our selection of affordable and sustainable jeans.

Fleece leggings
Fleece leggings will keep you warm and cozy.
If you visit Edinburgh during autumn or winter, do not hesitate to pack a pair of fleece leggings. With them, you can create cute and practical outfits.
Complete your look with other cozy clothing items, such as a sweater or a hoodie.
Buy yours from a sustainable brand.

Footwear
When it comes to footwear, it is very important to consider the amount of walking you're going to do.
Sightseeing involves standing and walking for many hours wearing the same shoes. This means you'll need something stylish and comfortable that provides support.
Both sneakers and boots can be a great idea, depending if your outfit leans casual or elegant.
Click here to discover the best ethical and vegan shoe companies.

Practical backpacks
Backpacks are amazing! They provide a lot of space for you to keep your belongings and they allow you to have your hands free at all times.
Great news: You can now purchase affordable and vegan backpacks from sustainable brands.

Dresses
For a cute and feminine outfit, choose a dress!
During summer you can wear soft and lightweight materials that allow you to stay comfortable. If it's cold, go for a knit dress to keep you warm.

Make your look complete with a trench coat and a pair of comfortable shoes.
Let yourself be inspired by these ethical brands.

Don'ts
We've talked about the best clothing items to wear for a trip to Edinburgh. Now it's time to look at what you shouldn't wear.
As a general rule, you should avoid anything uncomfortable, offensive, or inappropriate for the weather.
We have an entire article about the fashion mistakes you should avoid when visiting Scotland. Check it out if you want to be well-dressed and have an amazing time.




Travel tips
You will need an adapter to charge your electronics and it is an excellent idea to purchase one prior to your visit.
Don't leave your umbrella or your sunglasses at home. Better safe than sorry: The weather in Scotland is very unpredictable and you will most likely need both.
If you have any specific locations that you want to visit in mind, check the dress code in advance in order to avoid any wrong choices.

Try to plan your outfits for every day that you are going to spend away from home. This way you can make sure to bring the right amount of clothes you need and to be well-dressed the whole time.
Basic clothes should be your go-to because they are very easy to wear with each other, but also with more sophisticated clothing items.
Always purchase clothes in the right size for your body, because anything too small or too big can be unflattering.
If you like this article, share it with your friends!
Was this article helpful to you? Please tell us what you liked or didn't like in the comments below.
About the Author: Miruna Dulcea