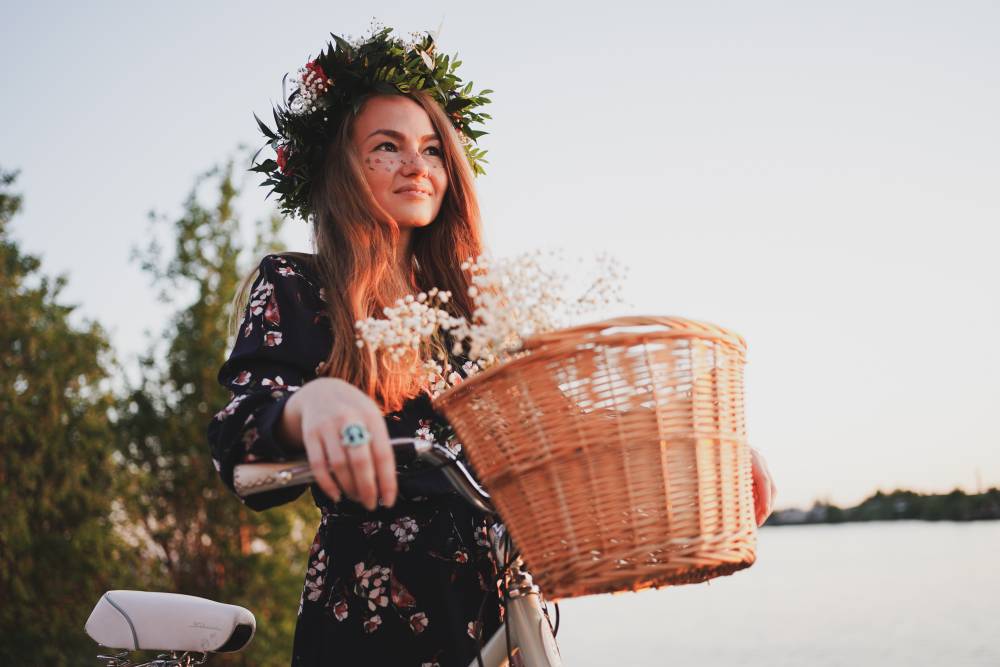 10 Best Affordable And Eco-Friendly Storage Bins

Getting organized and decluttering is a crucial part of every environmentally responsible lifestyle. Use affordable and eco-friendly storage bins to feel liberated with less stress, more time, and space.

With a few of these cheap and easy to use sustainable organizers, you can make small but impactful changes that reduce waste, limit clutter, and save you money.

The best eco-conscious solutions use resource-saving materials and processes that minimize the social and environmental impacts of production.

Here are the most inexpensive and sustainable organizational options you can use to live environmentally friendly at home or create a Zero Waste living space.


Panaprium is proud to be 100% independent, free of any influence, and not sponsored. We carefully handpick products from brands we trust. Thank you so much for buying something through our link, as we may earn a commission that supports us.

1. Reusable storage bags


A reusable storage bag is useful when buying groceries. It's also a simple, affordable, and sustainable storage solution.

Reusable storage bags are a great way to reduce waste as most plastic bags end up in landfills. Littered plastic bags are everywhere today.

Eco-friendly storage bags and sacks can store almost anything, including excess clothing, laundry, dry foods, toys, and more.

Some of the best destinations to shop for reusable storage bags include:

2. Vintage baskets


You can use cheap and eco-friendly vintage baskets to store things and as decor for your home. A cute basket is a fantastic addition to your dining table.

You can commonly find beautifully woven baskets with a lot of details at modern furniture retailers or antique stores. Storage bins and baskets made of natural materials look particularly fabulous on shelves.

Here are some of the best stores that offer affordable and eco-friendly vintage baskets:

3. Wooden crates


Many stores offer wood crates cheaply or even free charge because they would otherwise throw them away. Your local wine store probably has wine crates it would be happy to give you.

Instead of sending them to landfills, use reclaimed wooden crates as an affordable and eco-friendly storage solution. They are a durable and aesthetically-pleasing way to get organized at home.

Some of the best places to buy recycled wood crates include:


4. Glass jars


Clean up glass jars, and you can reuse them to store almost anything. They make a cheap and sustainable storage option for cooking ingredients, utensils, bathroom goods, pens, and makeup brushes.

Glass jars are a great way to organize smaller goods. They are versatile and functional and make decluttering easier. Glass containers are also durable and make a long-lasting, plastic-free storage solution.

You can find inexpensive and eco-friendly glass jars here:

5. Wall-hanging storage baskets


Wall-hanging storage baskets are ideal for decorating nursery rooms, kitchens, and bathrooms. They add easily accessible extra storage space to organize your home.

Wall-hanging storage baskets make fantastic modern boho home decor. They are cheap, eco-friendly, and available in a multitude of sizes and colors.

Buy beautifully-crafted wall-hanging storage baskets here:

6. Seagrass baskets


Seagrass baskets are handwoven from seaweed and make affordable, eco-friendly storage bins. They are multifunctional and durable to help you store toys, underwear, and school supplies.

You can also use seagrass storage boxes as planters. They are environmentally friendly, safe, and suitable for indoor or outdoor.

A seagrass storage basket is a beautiful addition to any room decor, including bedroom, living room, balcony, shelves, and kitchen.

Some of the best places to buy seagrass storage baskets include:

7. Rattan storage boxes


Rattan storage boxes are fabulous little crates that can store almost anything in your bathroom, bedroom, kitchen, and living room. They are perfect for hiding away messy bits and bobs.

Rattan storage boxes perfectly fit every space and look great. They give a much warmer and more authentic feel to any room in a modern home. Rattan baskets are sustainable storage solutions to get super tidy and organized.

Here are some of the best stores that offer affordable and eco-friendly rattan storage boxes:

8. Canvas storage bins


Canvas and cloth bins are unique, handmade storage and organization options. They are an affordable and eco-friendly way to store larger items, such as bed and bath goods.

Fabric storage bins are simple to use and versatile. They make any kids playroom instantly more organized. Buy a few beautiful canvas baskets to hide clutter.

You can shop for inexpensive and eco-friendly canvas baskets here:

9. Reusable plastic containers


Reuse any plastic containers you already have. Some specific old storage boxes help organize your living space and limit the amount of waste you produce.

Instead of throwing them away, use plastic containers you already have in your home to declutter and store goods such as food, textiles, utensils, or dry goods.


10. Repurposed old items


There are many ways you can reuse, repurpose, and upcycle old items. For example, you can turn old clothes into tote bags. Or you can use empty shoeboxes to store craft supplies, jewelry, and beauty products.

Upcycling is one opportunity to get organized in an eco-friendly way and reduce the amount of waste going out into the world.

Upcycling allows you to repurpose worn-out things into new storage solutions that are more beneficial and worthwhile, without breaking them down completely.


Was this article helpful to you? Please tell us what you liked or didn't like in the comments below.