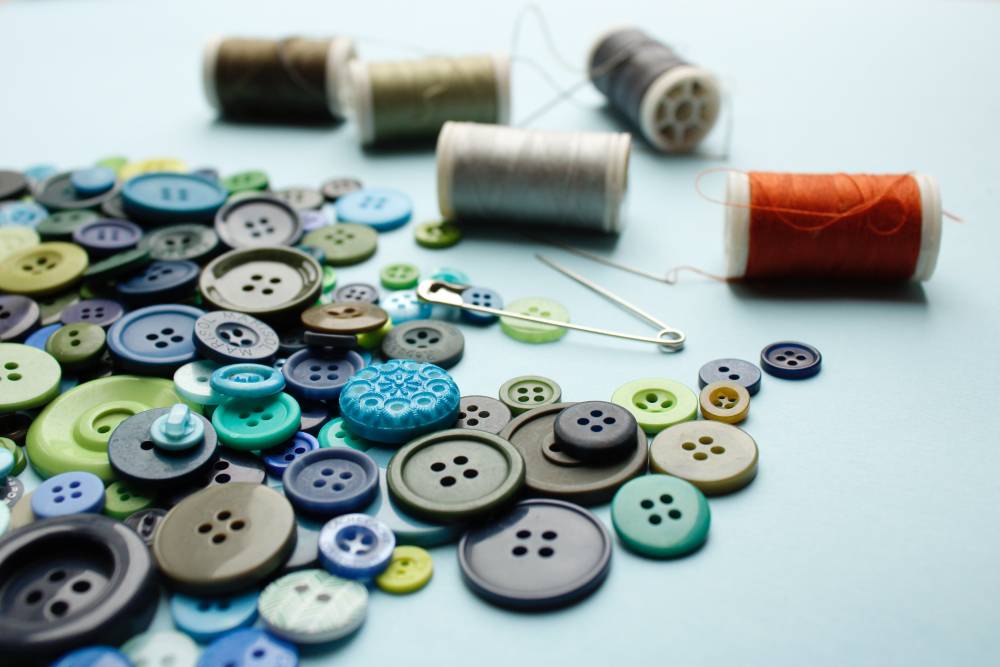 Eco Fashion Teaches You How To Fix Your Old Clothes

Eco-friendly fashion is seriously continuing to grow this year as repair services pop off all over the world. It teaches you how to fix your old clothes and make them last longer instead of throwing them away.

The recent proliferation of Repair Cafés is proof of the massively growing market for sustainable fashion. These collaborative repair workshops give new life to all kinds of objects, including clothing, shoes, bags, and accessories.
Panaprium is proud to be 100% independent, free of any influence, and not sponsored. We carefully handpick products from brands we trust. Thank you so much for buying something through our link, as we may earn a commission that supports us.


The effects of COVID-19
Especially during the COVID-19 crisis and subsequent lockdowns to contain the coronavirus, the regained interest in DIY and craft projects made this trend blow up.

Sewing workshops are opening up all over too. Similarly, many sustainable fashion brands and retailers now offer repair services and clothing care.

Over the past year, online clothing stores have built numerous pages to host practical advice on how to fix broken buckles, holes, loose threads, missing buttons, and snagging zippers.




Increased environmental awareness
In light of the global climate emergency, social, and environmental disasters, consumers are asking for more transparency, accountability, and sustainability.

So the fashion world responds by implementing sustainable practices in clothing production, distribution, and at the end of the lifecycle.

The increased awareness around issues caused by the textile and apparel industry such as pollution, greenhouse gas emissions, and waste drive fashion brands and retailers to make many environmental commitments.

Even fast-fashion chains are pushing sustainable fashion to answer rising consumer demand. They also set up used clothes collection, clothing care, and repair services for their customers.

Recycling, selling, and donating clothes are fantastic solutions to prolong the life of clothes and extend the time they are being used. And so is repairing, a great option to limit clothing waste, protect the planet, and wallets.

The coronavirus pandemic and the economic crisis have shut down businesses, retail stores, garment factories, and millions of people lost their livelihood.

One of the positives after the crisis is the regained interest in sustainable apparel. The global crisis helped change mindsets and make clothing and shoe repair services popular.




Extending clothing lifespan
Each year, the fashion industry extracts large amounts of natural resources and sends a high amount of clothes to landfills. More than USD 500 billion is lost due to a lack of reuse and recycling each year, as reported by the Ellen MacArthur Foundation.

The average American throws away 70 pounds of clothing every year. Clothes are only worn for around a quarter of the global average in America, according to Euromonitor International.

Extending the active lifespan of clothing by an extra nine months could reduce the carbon footprint by around 20-30%, according to figures from the British charity Waste & Resources Action Programme (WRAP).



Closing thoughts
Conscious consumerism is rising. More people are concerned with the impact of fashion on the planet, people, and animals.

Fashion companies need to continue making sustainability efforts to thrive in the market after COVID-19, taking massive action to reduce pollution, waste, and carbon emissions.

Otherwise, they risk losing market shares, the trust of their employees, suppliers, partners, and customers.
Was this article helpful to you? Please tell us what you liked or didn't like in the comments below.