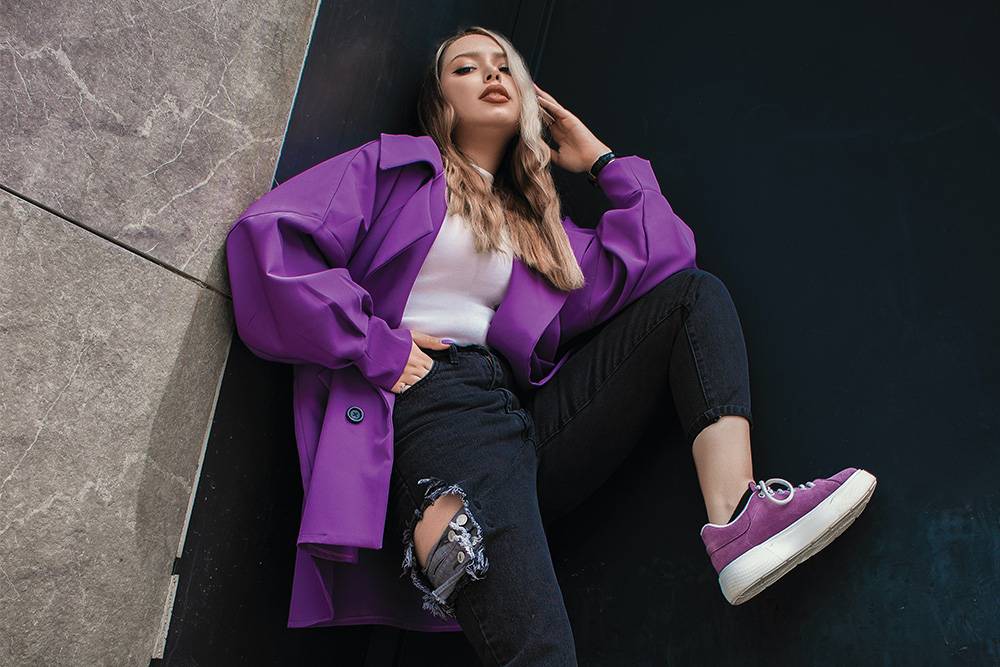 All You Need To Know About The BoF Sustainability Index
Online platform The Business Of Fashion (BoF) is measuring the fashion industry's sustainability gap in a groundbreaking report called The BoF Sustainability Index.

The new study benchmarks 15 of the industry's most prominent companies against social and environmental goals and tracks the industry's progress towards urgent transformation.

This member-exclusive report is an essential resource for fashion creatives, business professionals, and entrepreneurs worldwide who benefit from accurate information on the state of fashion.
Panaprium is proud to be 100% independent, free of any influence, and not sponsored. We carefully handpick products from brands we trust. Thank you so much for buying something through our link, as we may earn a commission that supports us.


The Sustainability Gap
Sustainability is more important than ever before. And fashion can do better for people and the planet. It's not just about innovative materials and climate commitment but also how it improves the life of underserved communities.

Fashion must become a leader in sustainable growth and move toward a waste-free future. It should also make meaningful improvements to help people working in the industry.

The BoF Sustainability Index is a great starting point to set new standards for a fashion company's sustainability performance. It highlights clear goals for continuous improvement and taking real action.

An average score of 36 out of 100 shows a sustainability gap. The fashion industry has been slaking and is severely in need of better and faster changes toward a more sustainable future. 


The BoF Sustainability Index

The BoF Sustainability Index is the online magazine Business of Fashion (BoF) new report. It provides a standardized and transparent method to measure fashion sustainability.

"The BoF Sustainability Index - aims to offer a transparent and trusted benchmark to track clearly defined, measurable progress."

The report delivers the judgment of a Sustainability Council that includes 12 well-known international fashion industry experts in the following six categories:
Transparency
Emissions
Water & chemicals
Materials
Workers' rights
Waste

The fashion industry is systemically opaque. It's one of the most potent polluters on the planet and uses hazardous substances in an extractive business model.

The fashion industry also runs on systemic inequality and social injustice. It functions on overproduction and feeds a culture of wasteful overconsumption.



Sustainability after COVID-19
The COVID-19 crisis has made consumers, and players in the fashion industry, realize the importance of sustainability. The coronavirus pandemic has hit many businesses very hard, including clothing companies.

Due to the crisis and subsequent lockdowns, the global textile and apparel industry is sinking. Many brands and retailers worldwide have canceled manufacturing orders and closed stores down.

One of the positives after the pandemic is the regained interest in conscious consumerism. People have slowed down and realigned their priorities.

Local, fair, ethical, and sustainable apparel production is more crucial than ever in a growing market where social and environmental awareness grows.


The sustainable fashion revolution
Sustainability is so much more than a trend. It's a revolution. Businesses that don't include sustainability in their corporate strategy will disappear, especially after the damages and shifts caused by the COVID-19 crisis.

More consumers now realize the impact of their purchasing decisions and make better decisions for the long term. They tend to buy less and invest in higher quality and sustainable products that protect people and the planet.

For fashion companies, corporate sustainability is now crucial to increase trust among consumers. People want to buy from brands that support causes they believe.

It's time to take massive action to reduce waste, pollution, and carbon emissions. Fashion needs to make more sustainability efforts to thrive after the coronavirus pandemic.

We are on the verge of a global social and environmental crisis. It's critical now, more than ever, to design clothes with sustainability in mind and put less pressure on the environment and natural resources.


Download the BoF sustainability report
Download the full report "The BoF Sustainability Index" on BusinessOfFashion.com.
Was this article helpful to you? Please tell us what you liked or didn't like in the comments below.