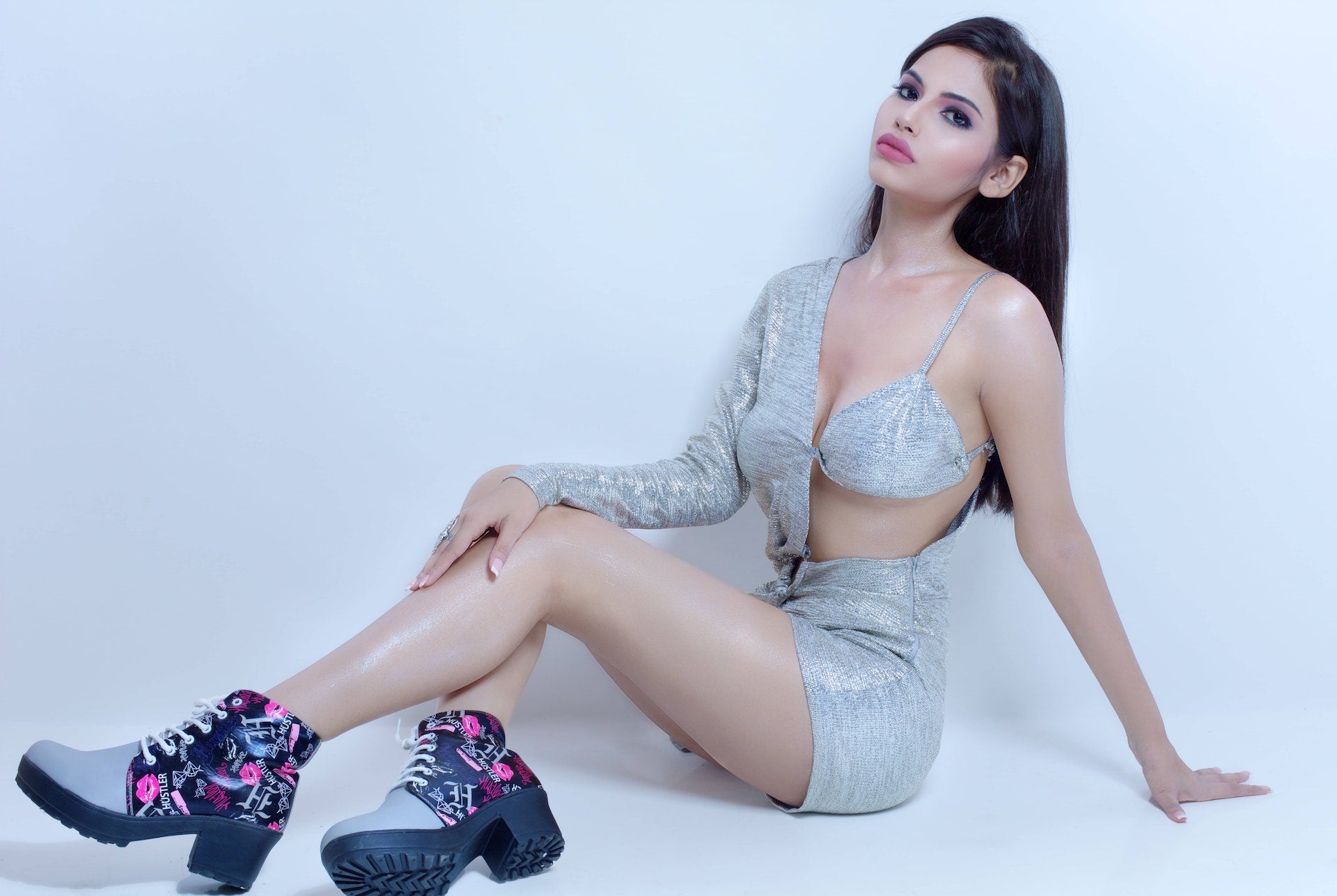 15+ Most Amazing Outfits For A Beyoncé Concert
Beyoncé needs no introduction! If you are lucky enough to attend one of her concerts, choosing the best outfit may take you some time.

That's because fans love to pay homage to the singer by wearing sparkling outfits that are similar to hers.

Nothing to worry about! We are here to help you find the perfect outfit. From the best dresses to the right footwear, here is the ultimate guide on Beyoncé concert outfits.


Panaprium is proud to be 100% independent, free of any influence, and not sponsored. We carefully handpick products from brands we trust. Thank you so much for buying something through our link, as we may earn a commission that supports us.

Metallic colors
Let yourself be inspired by Beyoncé's outfits and choose to shine in metallic clothes.
You will feel like a queen and your outfit will not go unnoticed!
Don't forget that you can now purchase affordable, fashionable, and sustainable clothes from eco-friendly brands.




Mini dresses
If you want a simple yet attractive outfit that is extremely easy to wear, choose a mini dress.
Mini dresses come in many fabrics and colors, which means there is a lot to choose from.
For sustainable recommendations, click here.



Sparkling dresses
Make a statement with a sparkling dress!
A Beyoncé concert is the perfect opportunity to wear such an outfit. Make sure your dress is well-fitted - this will make you feel confident and comfortable.
If you are interested in affordable designer clothing, take a look at these luxury fashion labels that sell cheap and sustainable apparel



Mini skirts
If you love showcasing your legs, a mini skirt is a great idea!
Mini skirts look incredibly attractive and can be worn on many occasions.

Buy yours from a sustainable brand.



Flare pants
A Beyoncé concert is the perfect opportunity to be extra when it comes to your attire.

Consider wearing a pair of beautiful and sparkling flare pants. They look fantastic in many combinations: With crop tops, tank tops, shirts, and blouses.

Discover amazing flare pants made by sustainable brands.

Bodycon dresses
A bodycon dress will beautifully hug the natural curves of your body, highlighting your best features and offering you the perfect blend of style and comfort.

Check out our sustainable recommendations.



Coordinated sets
A beautiful coordinated set can save you a lot of mixing and matching time. Your entire look will be balanced, put together, ready to have fun.
For shopping inspiration, check out these sustainable brands.



Red pants
A pair of red pants will transform any dull outfit into a fashionable and attractive one.
Dress to impress: Match your beautiful pants with a sexy tank top.

If you want to learn how to style red pants read our article.




Vegan leather pants
If you love edgy clothing, a beautiful pair of black vegan leather pants may be exactly what you're looking for!
Vegan leather pants are hot and bold. They can be worn in many combinations, but our recommendation is to create an elegant, all-black outfit with them.

Take a look at our affordable and sustainable selection.
Shiny outfits
Are you ready to dance and have a great time? Then show it with a shiny outfit!

It is entirely up to you to choose an all-over shiny outfit or just some key pieces that beautifully reflect light.

Read our article about blue disco party outfits for more inspiration.

Blazers
Who said blazers are just for the office?

Create a stylish outfit with a beautiful and sustainable blazer, a mini skirt, and a top.
Feel free to go for a bright color when choosing your blazer.

Bralettes
Bralettes have gained a lot of popularity because they are comfortable and flattering, and they can serve both as innerwear and outerwear.

Wearing a bralette to a Beyonce concert is a fantastic idea if you want to showcase your athletic body.

The amount of skin that you expose can be easily controlled with high-waisted pants or skirts.

Click here to discover the 20 best affordable and sustainable bras and bralettes.



Sequins
If we talk about sparkling outfits, we can't leave sequins out! Beyoncé often wears this style herself!
Sequins are gorgeous if you want a beautiful, daring outfit.
Looking to buy a cheap sequin dress? Check out these second-hand clothing apps that sell affordable vintage.

Crop tops
Crop tops are very comfortable and they allow a lot of movement.
Purchase a sustainable crop top and wear it with your favorite mini skirt.



Jewelry
Accessorize your outfit with beautiful and sustainable jewelry. If you love wearing multiple statement pieces at once, this is the right time to do it!



Small purses
Keep your hands free for dancing and choose a small, stylish purse to carry your belongings.

Don't forget to check out the cruelty-free alternatives to leather which are both affordable and sustainable.



Shoes
The time has come to talk about the most important part of your attire. Think about it: You will spend many hours standing and dancing wearing the same shoes.
Avoid very high heels - even if they are glamorous and would be great matches for your outfit, spending so many hours in them, dancing, walking on uneven floors, and climbing stairs would make you regret your decision.

Choose something comfy and eco-friendly that allows you to have a great time.


Plus size and petite
If you want to be well-dressed it is very important to choose clothes in the right size for your body. Most of the time, items that are too tight or too loose are not flattering.

Luckily there is no need to sacrifice style to get the right size.
If you are interested in beautiful curvy clothing click here, and if you want to learn more about the best petite brands click here.





Summing up
The best outfits to wear to a Beyoncé concert are shiny and daring.

You should let yourself be inspired by the singer's style. If you love Beyoncé you already know she is not afraid to experiment with the different colors, prints, and materials. Find the elements that you like such as statement jewelry, sparkling fabrics, or revealing clothes, and integrate them into your outfits.

Remember, there is no need to step outside your comfort zone; you can always ditch the things you don't like and keep only those that you love and are flattering for your silhouette.
If you like this article share it with your friends!
Was this article helpful to you? Please tell us what you liked or didn't like in the comments below.
About the Author: Miruna Dulcea