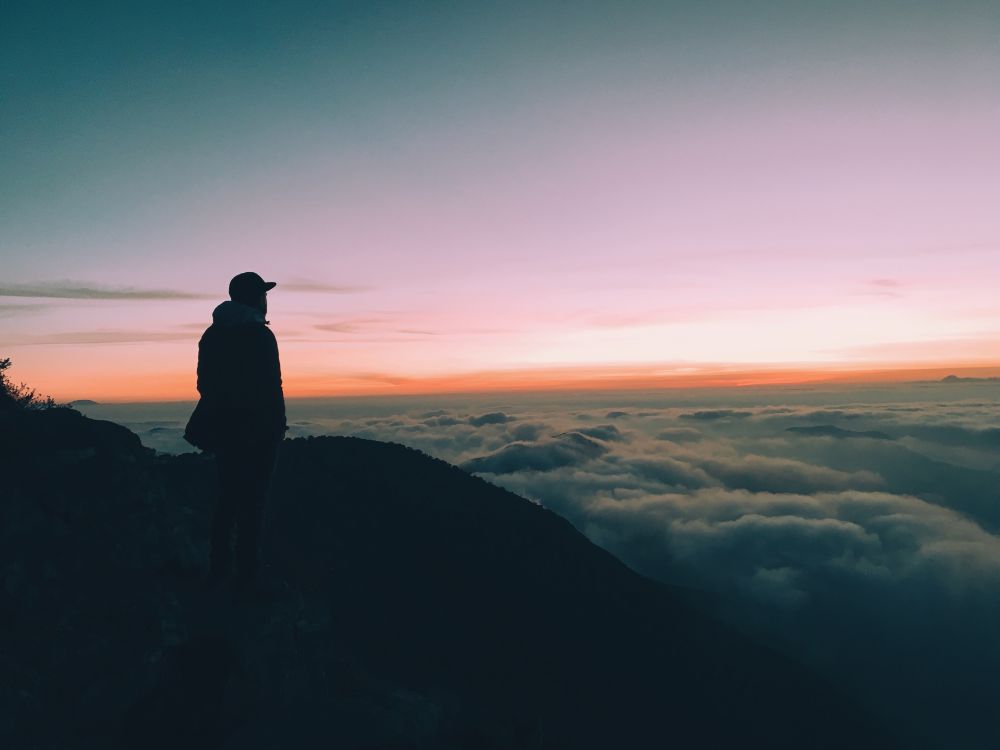 Become a consistent early morning exerciser
By this point, we all know how important it is that we take care of bodies by giving it a robust and balanced diet and exercise. Our mothers have told us this stuff our entire lives, we're always hearing about it on the news, and chances are high that any medical professional we've ever encountered has had the same type of conversation with us.
That said, so many of us continue to fail to make good on our promise that we'll begin to take care of ourselves, once and for all, and that we'll finally get into a consistent exercise routine. We claim that we don't have time, that we don't have access to a gym, that we don't have the disposable income to spend on the endeavor, and that more than anything, we're just not interested.
While I can't do much in the way of giving you more time -- we all have 24 hours in any given day -- what I can do is share with you some tips that have helped me cement my exercise habit for the past 11 years. Before, I was just like anyone else: I'd start out on an exercise plan, gung-ho, going to the gym religiously, but then I'd start skipping sessions, and before I knew it, days turned into weeks, weeks into months, and months into years before I resumed exercising again.
My tip? Plain and simple: exercise in the morning.
I can't give you any more hours in the day, but I can all but promise you that if you make the time to exercise in the morning more days than you don't that you'll basically begin to turn your life around. You'll feel more confident, you'll get healthier, you'll be happier, and your friends and family will notice the changes in you.
Below, I'll share with you some tips that'll help you become a consistent early morning exerciser. They include the following:
Panaprium is proud to be 100% independent, free of any influence, and not sponsored. We carefully handpick products from brands we trust. Thank you so much for buying something through our link, as we may earn a commission that supports us.
Though tedious, lay out everything before you get into bed each night.
The name of the game is removing the guesswork, the time suck, from the equation in the morning. You don't want to waste precious minutes in the early a.m. hours looking for a missing sock or an errant shoe, so while it may be annoying to prepare everything before you get into bed -- from the shoes you'll wear all the way up to the coffee you may drink before you leave -- prep every.single.thing. Doing so will essentially allow you to autopilot in the morning, eliminating any guesswork or hasty scrambling from the equation, and will thus allow you to get in as much time as possible on your early morning fitness pursuits.
Minimize or eliminate electronics in bed.
We're all addicted to our devices, and we all tend to waste a ton of time on them when we should be doing other things: namely, sleeping. When you're getting into an early morning exercise routine, sleep is of the essence. It'll be imperative that you get into bed earlier than you're used to and that you actually get some sleep, not piddle around on your phone or tablet for hours on end, refreshing social media channels or creeping on people's pictures. Consider implementing a "no electronics in bed" rule or minimally, setting standards for yourself, like "no electronics after 9pm." Admittedly, this can be a tough rule to follow, particularly if you're used to spending time each night on your devices, but it's really for your own good.
Set alarms, several to be safe, and then get it out of arm's reach.
Finally, before you actually go to bed, remember to set some alarms -- emphasis on the plural there -- and then put your device out of arm's reach. There are some apps that require that users actually do math problems or reading comprehension activities in order to turn off the alarms, so if you feel like you need that, consider using those apps. If not, minimally remember to put your device away from your bed so that you'll actually have to get up to turn it off.
In the morning, don't get sucked into the social media vortex.
Hooray, it's exercise time in the morning! --but wait, you want to check your email real fast first. Don't do it. Unless you are going to be exercising outdoors and want to do a quick weather check, don't fall into the trap of checking everything on all your apps before you get going. Before too long, and basically with no effort, just a quick check can become an hour-plus-long endeavor, and you'll have killed your exercise window. It can wait until after you're done.
Do it with a friend.
Not only is exercising with a friend more fun, but in having a buddy meet-up with you for an early morning run or an early morning sweat sesh, you'll be giving yourself (and your friend) an accountability buddy. You probably don't want to be the person who leaves someone else high and dry outside when it's freezing cold, and sometimes that's enough to make you drag yourself out of bed and get going. As a bonus, you'll probably have so much fun exercising and socializing with your friend that you won't realize how quickly the time passes by! Everyone wins in that scenario.
Workout around work.
Finally, you may find it most advantageous to work-out around your work. Perhaps that'll mean that you run-commute to the office some days each week or that you drive to a gym that's closer to work than it is to home. It may make for more planning and logistics, but it may also help you kill two birds with one stone; you have to go to work anyway, right? Plus, you may even find that there are colleagues of yours who'd like to workout regularly as well, and you can begin to build a network of workout buddy colleagues whom you'd meet-up with regularly. Accountability and fellowship can be huge sources of motivation when you're becoming a consistent early morning exerciser.
These are just a handful of tips that'll help you become a consistent early morning exerciser, based on years of personal experience between my friends and me. It's also important to remember to be patient with yourself. There will be some times that you'll snooze through your alarm or that you'll just bail altogether on your plans, and that's ok; you're human. Don't dwell on your shortcoming, and instead, strive to do better the next day. Each day you commit to this new lifestyle the healthier you will become and the more ingrained (and gratifying) the habit will become.
This is a guest post by Jane Grates from RunnerClick and GearWeAre. She is a fitness enthusiast and a runner. Producing at the nexus of simplicity and sustainability to answer design problems with honest solutions.
Was this article helpful to you? Please tell us what you liked or didn't like in the comments below.