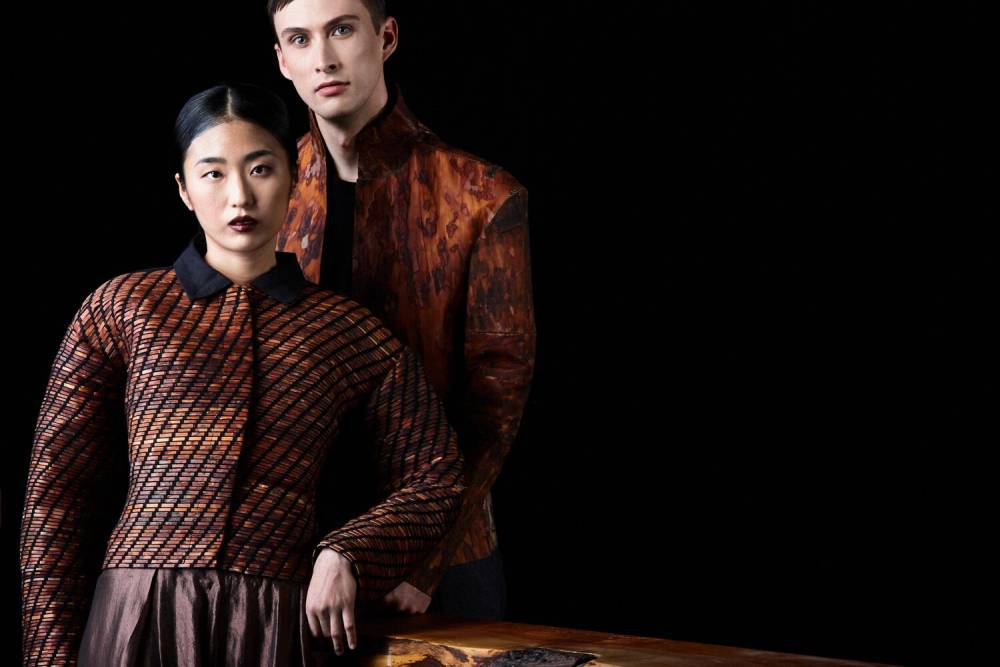 The Bark Project Makes Amazing Clothes Out Of Bark

The Bark Project tested how to apply bark manufacturing techniques into design applications with the creation of fabulous woven jackets made of tree bark.

The Bark Project is a material-focused scientific research project led by interdisciplinary material and product designer Charlett Wenig at the Max Planck Institute of Colloids and Interfaces in Potsdam, Germany.

This ongoing research is the focus of the Ph.D. in Plant Material Adaptation. Its goal is to develop sustainable design concepts of bark as a material as well as analyze interactions between practical design and basic research.

The research project won the second prize in the "Visions" category of Die Junge Akademie's competition and received 2,000 Euros.

The woven collection made of bark was created in collaboration with fashion designer Johanna Hehemeyer-Cürten.

Tree bark is largely underused in the wood industry. The tough outer covering of the woody stems and roots of trees serves as protection against damage from parasites, animals, diseases, and dehydration in nature.

Tree bark contains strong fibers known as bast, traditionally used to produce cordage and rope, or as a source of tannic acid for leather tanning.

Annual bark production is estimated to be between 300 and 400 million cubic meters. Its astonishing physical-chemical properties could be used in many industries, including medical, energy, and fashion.

By using a special weaving technique, bark fibers can be woven into specific patterns. They have high tensile strength and flexibility that can be exploited to create amazing clothing.

A strong aesthetic vision of sustainable textiles with scientific research on bark as material inspired the jury during the competition.

The bark textile was made on a manual weaving chair and showed flexibility and wearing comfort, unfortunately, worse than leather. A new fabrication method could help improve the bark textile in the future.
Photos by Patrick Walter.
Was this article helpful to you? Please tell us what you liked or didn't like in the comments below.