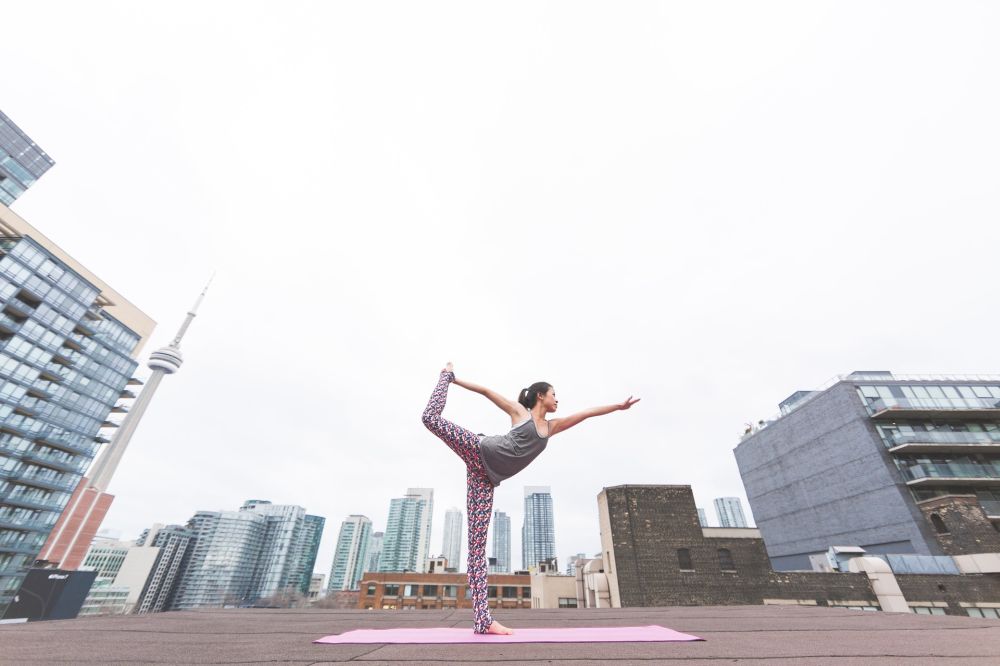 Yoga For Confidence | Build Inner Strength With Yoga
Can you practice yoga for confidence? Yoga has a large range of benefits. Is inner strength one of them? Yoga increases strength, stamina, flexibility. It is also a great way to relax.
This definitely helps in difficult situations. Yoga promotes health and well-being. But few people know that yoga also raises self-confidence, self-esteem, self-acceptance and compassion.
In contrary to popular beliefs, yoga is not just a physical workout. It offers plenty of mental, emotional and spiritual benefits as well. Believing in yourself and being okay with your limitations are some of them.
Panaprium is proud to be 100% independent, free of any influence, and not sponsored. We carefully handpick products from brands we trust. Thank you so much for buying something through our link, as we may earn a commission that supports us.
What Is Yoga?
Yoga is a very ancient and proven practice. It is originated from India and has been around since thousands of years. It uses physical poses (asana), breathing exercises (pranayama) and meditation.
The aim of yoga is to unite body, mind and spirit. It prepare them for higher spiritual possibilities. There are many different types of yoga. Some are gentle and beginner friendly.
Many yoga styles are vigorous and intense. They focus more on the physical aspects and provide a great workout. Yoga is also therapeutic. It promotes health and well-being.
Millions of people already practice yoga around the world. Yoga has already helped many increase flexibility, strength, and endurance. Regular yoga practice improve mental health as well.
Yoga teaches to care about yourself and others. It boosts self-awareness and mindfulness. It gives positive energy and relieves negative emotions. It is amazing to find peace, balance and harmony.
How Does Yoga For Confidence Work?
Yoga greatly improves confidence and self-esteem. Physical postures, breathing exercises and meditation balance physical, mental and spiritual health. Yoga teaches self-acceptance and self-awareness.
Regular yoga practice gives a lean and toned body. It is an amazing way to lose weight and burn calories. Feeling great about how you look is a good step towards confidence.
With yoga, you learn to do what you never thought you could before. Pushing yourself past your own limits helps you discover yourself. It helps you understand your mind and your body better.
With meditation, you learn to accept your limitations and erase negative thoughts. You will gain confidence in yourself, and self-awareness releasing your potential.
Yoga is an amazing source of inner strength. It relieves stress, anxiety and fatigue, boosts energy and positivity. It treats depression, and helps you relax, calm down, and find inner peace.
Taking small steps, seeing progress and sticking with it through difficulties is how confidence is built. Yoga provides a wonderful way to train yourself to succeed.
Overall, yoga makes you feel amazing. Many people love yoga because of the way it makes them feel. You feel great in your own skin after a good practice. You feel comfortable being unique and different.
The Best Yoga Poses For Confidence.
Practice the following poses often to boost self-confidence.
Forearm Plank (Makara Adho Mukha Svanasana)
Supine Butterfly (Supta Baddha Konasana)
Chair Pose (Utkatasana)
Half Moon Pose (Ardha Chandrasana)
Lord of the Dance Pose (Natarajasana)
Boat Pose (Paripurna Savasana)
Crow Pose (Bakasana)
Tree Pose (Vrksasana)
Wheel Pose (Urdhva Dhanurasana)
Summing up:
Practice yoga for confidence and feel great about yourself. Yoga is an amazing way to bring back positivity if you are feeling down, stress out, anxious or depressed.
You can start right away with as little as 10 minutes a day. Physical exercises, breath work and meditation offer numerous benefits if you stick with it long term.
Yoga prepares you effectively for all the challenges life puts in front of you. It transform you from within. You will definitely see positive changes in yourself if you practice regularly.
Was this article helpful to you? Please tell us what you liked or didn't like in the comments below.