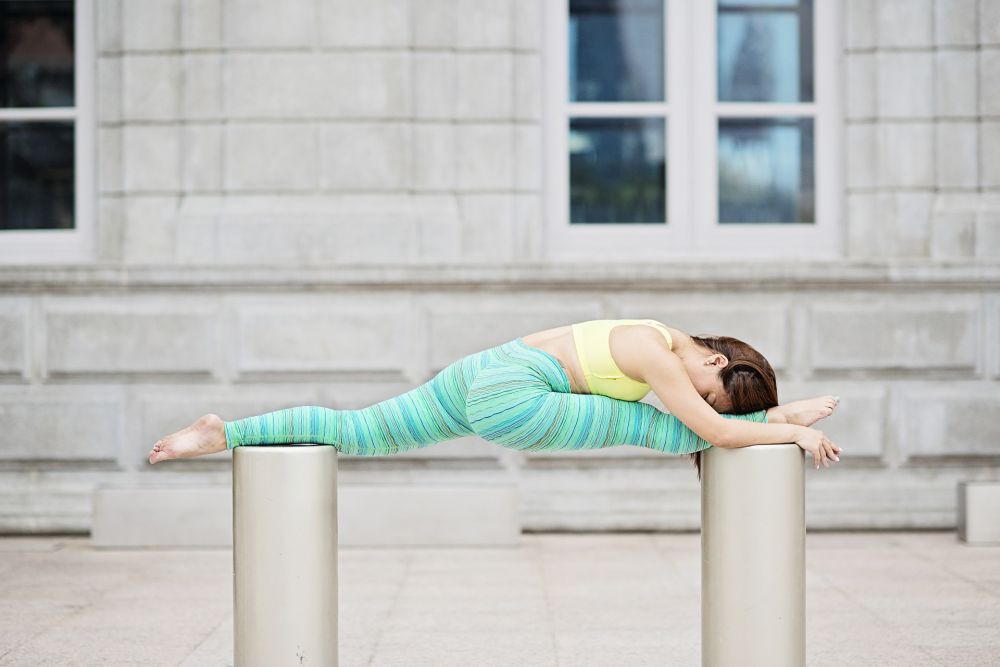 Yoga Definition And Benefits | Origin And Purpose Of Yoga
What are the yoga definition and benefits? There are many different yoga definitions. Yoga is not like any other type of exercise. Too many times, yoga is mistaken for just a physical practice.
Yoga is mental, physical and spiritual. It provides powerful benefits for your health and fitness. And it also offersharmony, balance and peace for the mind and the soul.
There are many different paths to yoga out there. You can become overwhelmed with so many types of yoga if you are a beginner. But do not feel disappointed or frustrated just yet.
Read on to find guidance on the subject. Yoga is great if you wish to lose weight or get back in shape, and engage on a journey to the healthiest and happiest you.
Check out our collection of beautiful, high quality performance yoga apparel. Handcrafted ethically with the best fabric, colors and designs to support your daily yoga practice.
Subscribe to the Youtube channel as well. We upload helpful videos daily for inspiration to live a better happy healthy yoga lifestyle.
Panaprium is proud to be 100% independent, free of any influence, and not sponsored. We carefully handpick products from brands we trust. Thank you so much for buying something through our link, as we may earn a commission that supports us.
What is the Yoga Definition Exactly?
Yoga is way of living a purposeful and fulfilling life.
Yoga is a way of life. Even if there is not only one yoga definition, most agree that yoga means union, connection, harmony and balance. It aims to join, connect and bond the body, mind and spirit together.
Yoga is defined as the union between ourselves and the divine. It assembles self-awareness together with universal consciousness. This conscious connection allows us to experience life to the fullest.
Moreover, yoga teaches a set of practices. Physical poses (asanas), breathing exercises (pranayama) and meditation (dhyana). They offer a powerful way for us to connect with anything and live a joyful life.
Try out yoga to find liberation.
Yoga in itself is a very effective way to achieve freedom. By practicing yoga, we find liberation from unhealthy desires, emotions and thoughts that lead to suffering.
On our journey to happiness, we seek to avoid insecurities, limitations, pain and corruption to obtain true health, peace and fulfilment. A committed and serious yoga practice helps us with exactly that.
Furthermore, yoga purifies and clears the body and the mind. It prepares us for higher spiritual possibilities, unleashing our full potential. And it provides lasting benefits in all areas of our lives.
Yoga is a powerful method to learn who you are.
In a sense, the yoga definition is a journey to self-discovery. Yoga increases self-awareness and mindfulness. Plus, it strengthens the connection between body and mind. It helps us find our identity through introspection.
Yoga allows us to wake up and be more aware of ourselves. It is a method to discover who we truly are. Being more aware of our thoughts, body and emotions leads to compassion and acceptance.
The Origins of the Modern Yoga Definition.
Where does the yoga definition and benefits come from?
The yoga definition comes from a very ancient and proven practice. It has been available to everybody since thousands of years. It is originated from India and became very popular in the west during the last century.
Physical exercises along with breathing techniques and meditation have been practiced since the beginning. Traditionally, yoga is the union of the mind with the divine consciousness.
Furthermore, yoga has philosophical, ethical and spiritual meanings. It is a modern term that describe various levels of physical, mental and spiritual practices.
The yoga philosophy and principles.
On the spiritual aspect, yoga is described as a journey towards spiritual liberation. Someone who follows the yoga philosophy and applies the yogic principles is a yogi.
With influences from the Buddhist philosophy, yoga assembles practices together. They aim to liberate every individual from any suffering encountered in day-to-day life.
By controlling the body, sensations and energy, we learn to master our state of mind and how we perceive the world. This ultimately leads to mental clarity, inner peace and contentment.
The yoga definition emphasizes separation from external circumstances on the path to happiness. It helps us shape our mind and the way we think. Yoga lets us discover our complete potential and achieve anything.
The Variety of Practices, Methods, Forms, Styles and Types of Yoga.
There are many different types of yoga. Some yoga styles are general and regroup many types of other practices. The influences and teachings also differ from one to another.
The Hatha yoga definition describes a general and popular type of yoga. It groups any yoga that practice physical postures (asanas). Usually, Hatha means a gentle and slow practice with emphasis on the basics.
Vinyasa Yoga is also a general type of yoga. It regroups any yoga style that focuses on movements and transitions between poses. Vinyasa describes a more fast-paced and vigorous form of yoga.
Other very popular yoga types include Ashtanga, Power, Viniyoga, Kundalini, Iyengar, Yin, Restorative, Bikram, and Hot Yoga. Depending on your goals and level of practice, pick the style that suits you best.
The Ultimate Purpose Of Regular Yoga Practice.
The ultimate purpose of yoga is to find liberation. It is a mean of improving oneself to overcome suffering. Yoga raises consciousness to provide inner peace, calm and mental clarity.
The main principles of yoga include the following:
nonviolence.
honesty.
righteousness.
wisdom.
simplicity.
devotion.
selflessness.
discipline.
self-education.
contentment.
After the core principles were laid out, many variations formed over time. Yoga is a path to enlightenment and purification. Moreover, it offers various techniques to develop knowledge and intelligence.
The yoga definition is a state, union of your inner self with the divine or spirit. The highest state of yoga is achieved through concentration, meditation, practice and discipline. This leads to self-transformation and well-being.
Furthermore, yoga provides many means to control our thoughts and emotions. The methodology of yoga helps you become a better human being. A better person, spouse, parent, colleague, friend, and devotee.
The Yoga Definition And Benefits For The Body And The Mind.
Yoga is an exercise for the body and the mind.
The yoga definition includes exercise or alternative medicine. Yoga is a highly recommended practice. It helps you relax and calm down, reduce stress, anxiety and depression.
Moreover, yoga is a great way to treat medical conditions. It provides true health, stamina and endurance. By practicing often, we are able to reverse the consequences of sedentary lifestyles.
Furthermore, yoga combats obesity very effectively. It strengthens and lengthens muscles, joints and connective tissues. Any well-designed exercise program and physical therapy routine should include yoga.
The yoga definition includes spiritual aspects.
Yes, the yoga definition incorporates practices with spiritual benefits. There is evidence that yoga leads to a happier healthier life in the long term. Reduction of pain, insomnia, and fatigue is very common among practitioners.
Yoga offers plenty of positive effects on cognitive functions, immune system, and digestion. It also promotes hormonal balance, better mood, and quality of life.
Keeping tranquility and peace is a powerful tool against challenges of daily life. Getting rid of negative emotions, conflict, resentment, is achievable through yoga.
Moreover, intuition and creativity are enhanced by self-awareness. Overcoming fear and other limitations is within our reach. Yoga makes it easier.
Check out our collection of beautiful, high quality performance yoga apparel. Handcrafted ethically with the best fabric, colors and designs to support your daily yoga practice.
Was this article helpful to you? Please tell us what you liked or didn't like in the comments below.