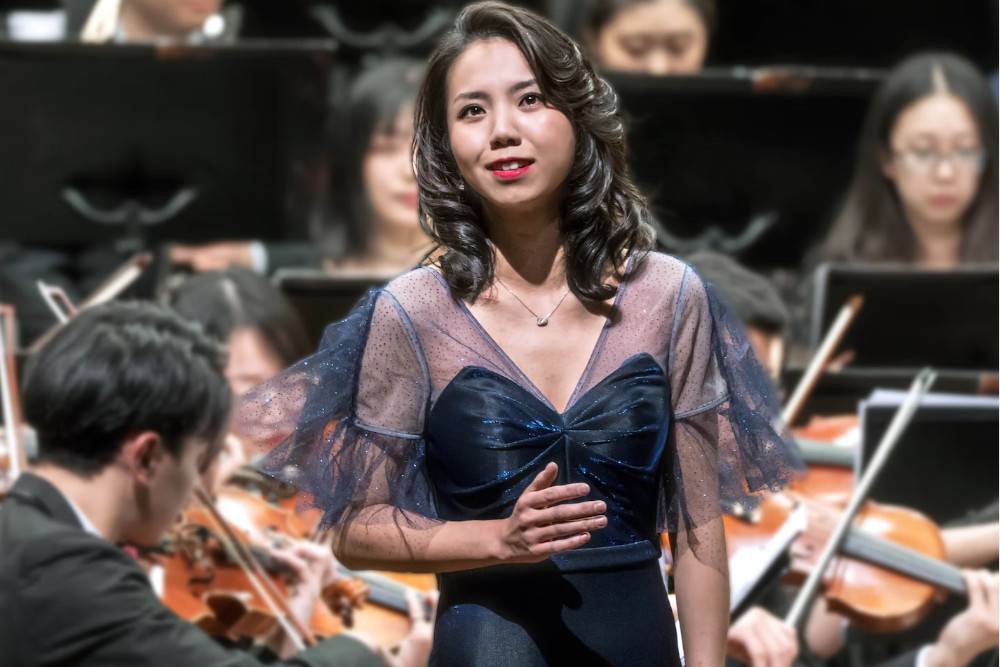 What To Wear To A Classical Concert (15 Best Outfits)
The best outfits for a classical concert include tuxedos for men and black gowns for women. You can also go for anything you would like to wear, from office wear to casual wear and everything in between.

Classical music stands for the art music of the Western world and originates from the early Christian Church. It features beautiful melodies, classic instruments, and many styles from the Medieval era to the 2000s.

Note that not all classical music concerts impose a specific dress code. Some performers or visitors dress for comfort, while others choose original and beautiful clothing pieces that nobody else is wearing.

To dress well and impress at a classical concert, wear contemporary aesthetics, incredible fabrics, timeless cuts, and classic silhouettes to achieve a fabulous, modern look.

To help you have fun and enjoy your classical concert while looking fabulous, here are some of the best outfits and style tips to get ready.

Panaprium is proud to be 100% independent, free of any influence, and not sponsored. We carefully handpick products from brands we trust. Thank you so much for buying something through our link, as we may earn a commission that supports us.

Black gowns


Look cute and charming in stylish, luxurious, and chic formal dresses and evening gowns. If you want to be bold and stand out, wear feminine and fashionable black gowns that help you look elegant, confident, and smart.

Wearing timeless colors like black can improve your look instantly. And you can easily look sizzling if you choose an eye-catching combination of shapes that suits you perfectly.

Here is our selection of formal dresses.




Black tie tuxedos


Smart casual clothes last a long time and look fantastic on men and women. They are a perfect way to dress with style for a classical concert. Suits are traditional and proven garments in classical fashion trends.

Everyone should own a tuxedo. There is something fresh and cool about a well-fitting suit. Make sure the fit across the shoulders is perfect. Then, adjust the chest and waist if you need to.

Wearing a tuxedo is an easy way to impress. It helps you dress sharp and will quickly become a wardrobe staple. Find affordable, high-quality pieces that fit you perfectly, including black ties, tuxedo jackets, formal shirts, pants, vests, and shoes.

Check out our selection of the best sustainable suits for women and men.


Classic blazers


A stylish and modern blazer helps you stand out and look put together for a classical concert. Pair a chic, well-fitting blazer with classic dress pants to achieve a fashionable look.

A beautiful, formal blazer can also improve your outfit by adding a traditional, dressy, and classy touch. Look for layers in gorgeous neutral colors like black or white.

Buy high-quality and sustainable blazers made from organic or recycled fabrics.


White tie attires


Wear a white tie attire to achieve a fabulous formal look instantly. You can look better in versatile and timeless clothing that never goes out of style and suits you perfectly.

Choose neutral colors like black, white, brown, and grey that can work with any outfit. They are super stylish, and you can mix and match them easily all year round.




Dress pants


Show off your physique and best features by wearing gorgeous clothes that elongate your legs, like dress pants. Choose clothing with the perfect fit that skims your figure, emphasizes your legs, and makes you look confident.

The bottom part of your outfit is crucial to get right for a classical concert. Avoid bottoms that are way too large which could hide your shape and make your body appear disproportionate.


Dark jeans


Pick clothes that you can put together to craft modern outfits for a classical concert. Choose essential, high-quality, and timeless garments that are uncomplicated and stylish, like denim jeans.

Classic clothing pieces such as dark-colored jeans don't go out of style, are very versatile, and you can wear them for every occasion. They save you money, improve your fashion style, and stand the test of time.

Pair the best jeans from your favorite denim brand with a blazer to look great and dress with style and confidence.


Midi skirts


Wear a fashionable midi skirt as an easygoing and effortless solution to craft a cute outfit for a classical concert. Timeless, stylish skirts exist in many colors, fabrics, and patterns.

Midi skirts help you dress creatively and look feminine in contemporary outfits. Choose lightweight, breathable, and comfy pieces to create evening or everyday looks.

Check out our selection of cute and stylish midi skirts.


Colorful dresses


Wear bright colors to instantly stand out, look more attractive, and be more confident. If you pick the perfect combination of colors for your classical concert outfits, you'll improve your style, dress better, and look great.

Choose a few colorful pieces to add a twist to your wardrobe and improve your look by giving a particular nuance to your outfits. Craft unique looks that heavily differentiate from the norm.

Colorful clothes make you look younger and have fun with your outfits. Most people avoid bright colors as they are hard to pull off without looking like a total mess.

Check out our selection of colorful, ethical dresses.




Pencil skirts


Why not wear a pencil skirt for a more smart-casual look? Pencil skirts are super cute and elegant and help you craft stylish and modern outfits to dress well for a classical concert.

Check out our selection of the best pencil skirts.


Feminine blouses


Why not pair a feminine blouse with a denim bottom for a stylish classical concert outfit? This dressing style usually consists of classic bottoms with a blouse or a shirt with a collar.

Check out our selection of affordable and sustainable blouses.


Long coats


A long, well-fitting coat will add a gorgeous layer to your classical concert outfits to dress well and enhance your look. Pick a handful of layers that you can throw on to craft unique, original, modern outfits and look fabulous in no time.

Layers instantly make any casual outfit more stylish and elegant. Read our selection of affordable and sustainable coats for some of the best options you can find out there.




Dress shirts


Well-fitting, tailored shirts are crucial for dressing well for a classical concert. They help you look incredibly beautiful and well-dressed and add an elegant touch to any outfit.

Here is our selection of affordable and sustainable button-up shirts.




Gorgeous jumpsuits


Jumpsuits and playsuits fit any fashion style and have maximum impact. They are popular wardrobe staples that help you craft stylish, original, functional, chic looks.

Jumpsuits are the ultimate fashion statement to create beautiful outfits. They are highly comfortable, easy to wear, and fashionable for a classical concert.

Check out our selection of sustainable jumpsuits and playsuits.


Crop tops


Crop tops are a staple for stylish, modern, and trendy looks. They are fantastic clothing pieces to craft fashionable, attractive, contemporary outfits to wear to classical concerts.

Transform any regular outfit into a more original and unique look with crop tops. They are available in many colors and patterns for fashionistas interested in looking fabulous.

Check out our selection of beautiful, stylish, and comfy crop tops.


Mini dresses


Wear a fashionable mini dress as an easygoing and effortless solution to craft a stylish outfit for a classical concert. Chic short skirts and dresses exist in many colors, fabrics, and patterns and help you look confident.

Mini dresses help you look fabulous in attractive outfits. Choose lightweight, breathable, and comfy pieces to create the perfect look, express your personality, and feel confident.
Was this article helpful to you? Please tell us what you liked or didn't like in the comments below.