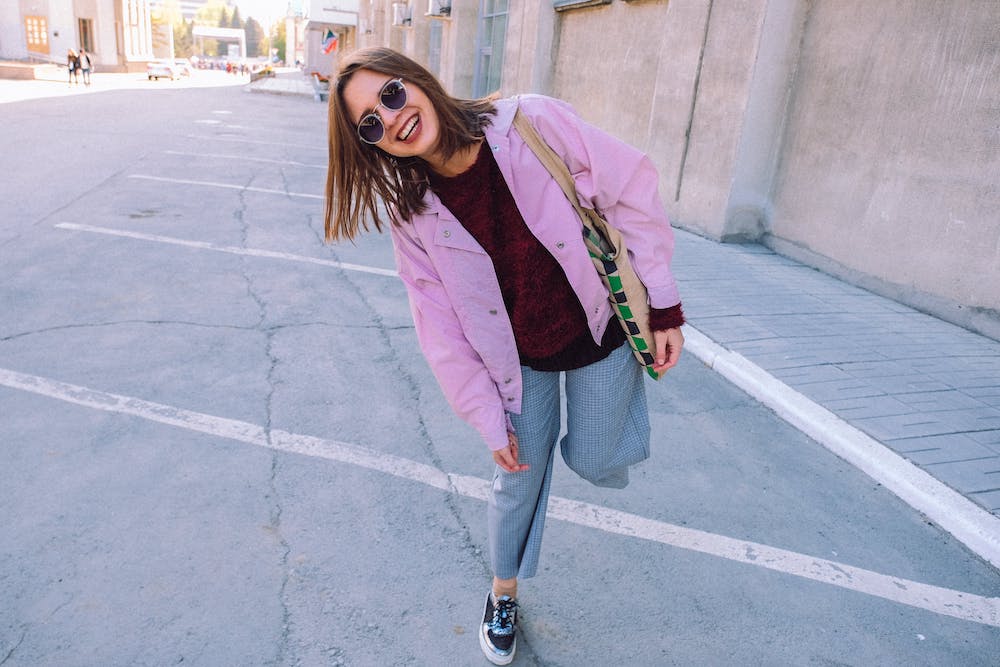 15+ Comfortable Outfits and Essentials for Universal Studios
Universal Studios Hollywood is a thrilling theme park that sees millions of visitors every year. From the Wizarding World of Harry Potter to the new Super Nintendo World, Universal Studios has all the makings of a perfect break from the everyday. 
If you're planning a visit to Universal Studios, it's important to pack some theme park essentials and plan the perfect outfit. 
You want to strike the perfect balance of comfort and fashion with your Universal Studios outfit. So, sneakers, shorts, and comfortable tops are a must. 
Come along with us as we outline the best outfits to wear to Universal Studios. We also have tips on the best essentials to pack to ensure you get the most out of your visit. 
Panaprium is proud to be 100% independent, free of any influence, and not sponsored. We carefully handpick products from brands we trust. Thank you so much for buying something through our link, as we may earn a commission that supports us.
Dress Code: Relaxed and Comfortable
Make sure your outfit for Universal Studios is relaxed and comfortable. Visiting this theme park involves a lot of walking under the sun, so dress appropriately.
Loose fits and comfy silhouettes are best for both men and women. You can wear anything from shorts and a t-shirt to a cutting-edge 90s-inspired ensemble. 
Whatever you choose, make sure you can move around easily and effortlessly.
A Sundress and Sandals
Wear a breezy sundress and sandals for an effortlessly chic look. This outfit is perfect for visiting Universal Studios in the spring or summer. 
Wear a flowy midi or maxi dress for plenty of coverage that keeps you cool under the hot Universal Studios sun. 
Make sure your sandals have plenty of arch support to protect your feet throughout the day.
Check out our selection of US-made sundresses that won't break the bank.
Denim Shorts and a Crop Top
Denim shorts and a simple crop top make a comfortable, versatile Universal Studios outfit. 
Wear high-waisted denim shorts with a cropped white tee, or pair your favorite shorts with a cropped blouse or tank top. 
Don't miss our selection of the best sustainable crop tops.
A Comfy Jumpsuit
If you want a more dressed-up look for Universal without a constricting fit, wear a comfy jumpsuit. 
There are plenty of casual jumpsuit options out there, from oversized overalls to workwear-inspired jumpsuits. 
Accessorize with chunky sneakers, sunglasses, and a cute bag, and you're ready to explore the theme park.
Check out our selection of affordable jumpsuits that benefit the environment.
Jeans and a T-shirt
You can't go wrong with jeans and a t-shirt when you go to Universal Studios. It's a classic outfit that just works. 
Wear your favorite vintage jeans with an oversized cotton tee, or throw on your favorite graphic t-shirt with jeans, ankle boots, and a wide-brim hat. 
Check out our selection of organic cotton t-shirts for some amazing options. 
Linen Pants and a Tank Top
It can get pretty hot at Universal Studios. Prepare for the sun by wearing breathable linen pants and a cute tank top. 
Linen is a wonderful fabric because it's sustainable, keeps you cool, and looks great. You'll be ready to hop on all the rides and see all the sights with this outfit.
Explore our selection of sustainable linen pants.
A Striped Scarf and Black Robe
This outfit is for all the Harry Potter fans out there. Pack a striped scarf and black robe for the perfect photo-op in the Wizarding World of Harry Potter. 
Immerse yourself in the fantastic set design and pretend you're a Hogwarts student with a flowing robe, wooden wand, and Gryffindor scarf. 
Check out our guide on what to wear to Harry Potter World for more outfit inspiration.
A Denim Jacket and Shirt
A denim jacket is versatile and durable, making it the perfect piece of outerwear for Universal Studios. 
Denim jackets match with just about everything, from cute dresses to simple cotton tees. 
Shop our favorite sustainable denim jackets.
A Midi Skirt and Sweater
A sweater with a midi skirt is a perfect outfit if you visit Universal Studios during fall or winter. 
A cute sweater will keep you warm, while a flowy midi skirt will provide plenty of airflow and ease of movement during your day at the park. 
Explore our favorite affordable midi skirts.
A Button-Up and Jeans
Wear a button-up and jeans for an easy, fashionable Universal Studios outfit. 
This outfit works great for summer and winter because you can wear long or short-sleeved styles.
Plus, jeans are always an excellent choice for theme parks because they're comfortable, stylish, and durable.
Explore our selection of sustainable button-up shirts.
A Matching Set
A matching set is a fantastic way to look cute and feel comfortable at Universal Studios. 
Wear stretchy leggings with a matching tank top for a chic athleisure look. For a more structured outfit, wear a cute and flirty short set in a fun pattern. 
Check out our selection of matching loungewear sets if you want an athleisure wear vibe.
Dress in Layers
If you visit Universal Studios in the fall or winter, dress in layers. California weather can be confusing during these times of year. 
Start your day off with a lightweight cardigan or hoodie. As the day heats up, you can throw your outer layer into your backpack to stay cool. 
Comfortable Walking Shoes
Any visit to Universal Studios involves a ton of walking. Comfortable walking shoes are a must. 
Wear your favorite sneakers, sandals, or boots with your outfit to ensure your feet stay as comfortable as possible. 
While closed-toe shoes are recommended, you can also wear open-toe sandals if that makes you feel most comfortable. 
Explore our favorite brands that make sustainable sneakers.
Protect Yourself from the Sun
The California sun can be scorching, so stock up on sunglasses, hats, and sunscreen for your visit. 
Wear a fashionable hat with your favorite pair of sunglasses for a summery look. 
Check out our selection of affordable and sustainable sunglasses.
Bring a Backpack
A lightweight backpack is essential for your trip to Universal Studios. 
Comfortably carry everything from snacks to souvenirs in a cute, sustainably-made backpack that matches your outfit. 
Don't try to sneak in contraband items because all backpacks and bags are scanned before entering the park. 
Explore our selection of versatile vegan backpacks.
What Not to Wear
While there's no formal dress code for Universal Studios, there are a few things that would make your visit uncomfortable and less than ideal. 
High heels:

Avoid wearing high heels when visiting Universal Studios. The park is over 400 acres, so you will do a lot of walking during your visit. Heels will only cause pain, discomfort, and a ton of blisters.
Misleading outfits:

This may seem like a no-brainer, but don't try any funny business when attending the park. Visitors cannot wear any misleading outfits that make a visitor look like a park employee or security guard. 
Revealing clothing:

Park visitors must be fully dressed when they visit Universal Studios. Avoid wearing anything too revealing, like a bikini. Besides, wearing a barely-there ensemble would be pretty uncomfortable!
Was this article helpful to you? Please tell us what you liked or didn't like in the comments below.
About the Author: Liz Flynn