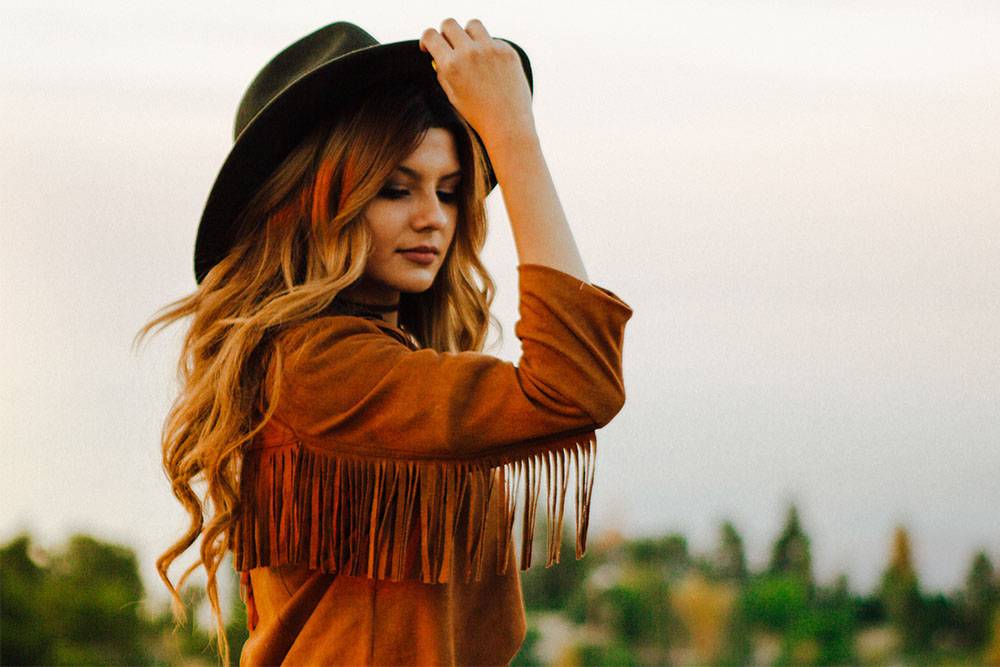 15 Best Western Aesthetic Outfit Ideas You'll Love
The Western style is perfect if you like vintage, stylish, and unique outfits. It features modern aesthetics, organic fabrics, and warm tones ideal for creating original looks.

Inspired by the Wild West period, the Western aesthetic is a country, cowboy, and Wild West fashion style from America. Western outfits are distinctive and unique, with long boots and Stetson hats.

Read on if you need Western outfit ideas you can wear every day. They will help you dress well and feel your best in original and unique retro or vintage-inspired outfits.

To help you achieve a fashionable, stylish, and modern look, here are some of the best Western outfits you can wear to look great with original and unique combinations.


Panaprium is proud to be 100% independent, free of any influence, and not sponsored. We carefully handpick products from brands we trust. Thank you so much for buying something through our link, as we may earn a commission that supports us.


Western vintage outfit ideas


You can turn to vintage shops and second-hand stores for original looks and Western outfits with stylish and unique designer, retro, antique, vintage, or high-street fashion items that nobody else is wearing.

Here is our selection of the best online thrift stores that sell second-hand, affordable, and stylish apparel, footwear, and accessories to create vintage outfits.


Classic shirts


Classic shirts are an ideal addition to any Western outfit. They are part of the traditional Western look that is also effortless and stylish. You can wear dress shirts to look great and put together.

Well-fitting, tailored shirts are ideal to complete any Western outfit when you want to look fabulous and stand out without being too complicated.

Our selection of affordable and sustainable shirts.


Western outfit with scarves


Put together a warm, cozy, and stylish Western outfit with jeans, cowboy boots, a scarf, a wide-brimmed hat, and a jacket. Choose versatile, comfortable, and fashionable scarves made from eco-conscious fabrics.


Western denim jackets


Wear attractive layers like a denim jacket to add a stylish and modern touch to any Western outfit. A classic denim jacket can improve your dressing style drastically.

If you want to dress with a Western aesthetic, wear a denim jacket to stand out and transform a regular outfit into a more original and unique look.

Check out our selection of denim jackets.




Crop tops


A cute, hippyish, vintage crop top is a fantastic clothing piece to craft fabulous Western outfits. They are available in many colors and patterns for people interested in Western aesthetics.

Check out our selection of beautiful, stylish, and comfy crop tops.


Western printed tees


Stand out from the crowd and make your mark with a Western printed tee and jeans. Show off your personality and unique style by putting on original pieces that nobody else is wearing.

Check out our selection of sustainable graphic tees.


Western outfits with blouses


Why not pair a cute and classic blouse with a skirt for a stylish Western outfit? This dressing style usually consists of shorts or knee-length bottoms with a blouse or a shirt with a collar.

Check out our selection of affordable and sustainable blouses.


Maxi dresses


Wear a colorful and creative maxi dress as a vehicle for self-expression and show your personality. It's a super cute and effortless Western aesthetic outfit ideal for a casual and original look.

Check out our selection of locally-made maxi dresses.


Western aesthetic with sweatshirts


You can wear classic sweatshirts if you want to look great and feel comfortable, especially in cold weather. Sweatshirts can help you create the cutest Western outfits.

The best ones are versatile, affordable, soft, sustainable, warm, and add a casual, effortless, and cozy touch to your Western aesthetic. Check out our selection of cheap and eco-friendly sweatshirts.


Flannel shirts


Flannel shirts are perfect for crafting gorgeous, colorful, unique Western outfits. They make original, visually stimulating looks available in many colors and patterns.

Check out our selection of the most affordable, sustainable, locally-made flannel shirts.


Hats for Western outfits


Wear one fashionable accessory with the rest of your Western outfit to look great. It can be a wide-brimmed or cowboy hat that is perfect for warm summer outings.

Pick versatile, comfortable, excellent headwear that accentuates your look. Read our selection of eco-friendly hats that will help you look great and feel your best.


Denim shorts


Denim shorts are very easy-to-wear pieces to embrace a chill and Western vibe. They are some of the most adorable, stylish garments you can put on to stray away from the mainstream.

Soft, gorgeous jeans shorts help you look fabulous and feel relaxed in a staple for Western outfits. You can pair denim shorts with an original tank top or a printed tee for a more vintage look.

Check out our selection of affordable and sustainable denim shorts.


Western outfit with skirts


A cute skirt is perfect for crafting a fabulous Western outfit. Choose a stylish dress or skirt with a midi or maxi length from an eco-friendly brand, or head to your nearest thrift store.

Skirts help you dress well and look feminine in vintage-inspired outfits. Choose lightweight, breathable, and comfy pieces to create everyday looks and express your personality.

Here is our selection of affordable and sustainable midi skirts.


Summer dresses


Wear a summer dress to look fantastic and impress in a stylish and feminine Western outfit. You can instantly look great if you choose an eye-catching combination of colors and patterns that suits you perfectly.

Pick a classic and versatile dress that improves your attractiveness by giving a particular nuance to your Western outfits. An affordable and eco-friendly sundress can make dressing well and sustainably very easy for you.

You can either go for neutral colors that make your clothes timeless and seasonless or wear warm shades of orange or brown for a Western outfit with a vintage vibe.

Here is our selection of chic, cute, and cheap summer dresses.


Ponchos


Add gorgeous, colorful, creative ponchos to your Western outfit to dress well and feel great. They are perfect for crafting original, visually stimulating looks.

Ponchos are well-known sleeveless outer garments designed to keep you dry and warm in harsh weather. They are fashionable and comfortable and help you look fabulous.
Was this article helpful to you? Please tell us what you liked or didn't like in the comments below.