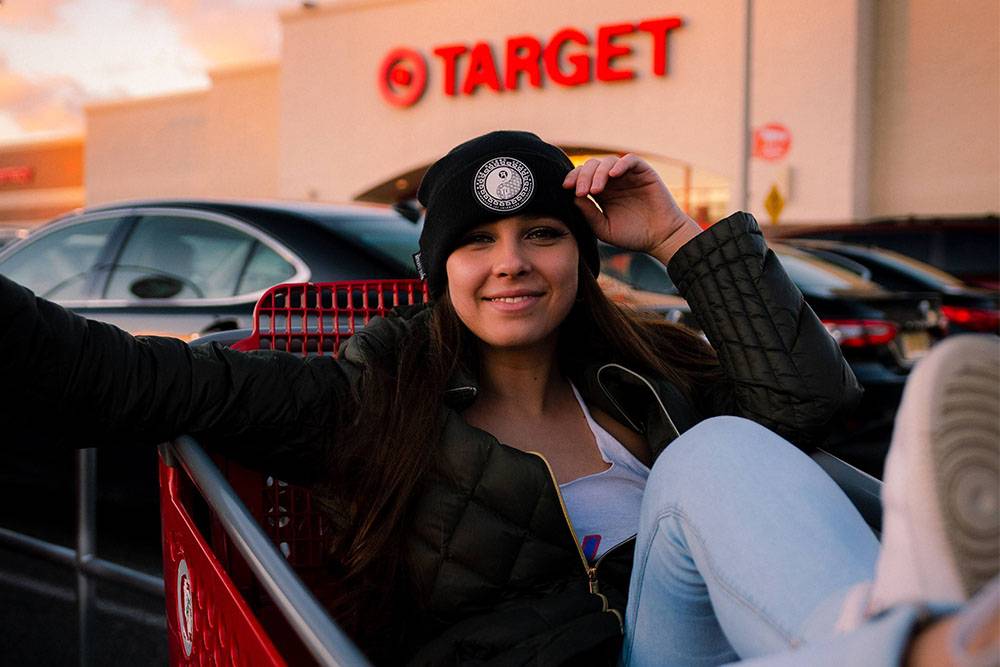 6 Best Sustainable Clothing Brands At Target
Target now carries clothes, accessories, and footwear made from recycled and more responsibly sourced materials. It aims to be the market leader in creating and curating inclusive, sustainable brands.

Target sells organic clothing, accessories, shoes, and beauty for women, men, and children. Its sustainability strategy is called Target Forward: leveraging our size and scale to benefit people, the planet, and our business.

Target focuses on elevating sustainable brands and eliminating waste to ensure a better future for generations to come. It curates a beautiful collection of sustainably-made clothes that better serve communities and the environment.

Check out our selection below of the best affordable and sustainable clothing brands you can find at Target.
Panaprium is proud to be 100% independent, free of any influence, and not sponsored. We carefully handpick products from brands we trust. Thank you so much for buying something through our link, as we may earn a commission that supports us.


Category: Basics, denim, outerwear, loungewear, activewear, underwear, footwear, accessories
For: Women, men
From: Philadelphia, Pennsylvania, United States
Values: Organic, recycled, B Corp, give back
Prices: $10-$35

United By Blue is an eco-friendly outdoor apparel and accessories brand that offers sustainably-made clothing and tools for plastic-free living. It's on a mission to prove that fashion can be a force for good.

United By Blue sustainably produces high-quality, organic clothing collections that give back to the world we love. It uses eco-friendly materials like organic cotton and hemp to create long-lasting wardrobe-essentials.

SHOP UNITED BY BLUE




Category: Basics, knitwear, loungewear, outerwear, activewear, accessories
For: Women
From: Sparks, Nevada, United States
Values: Organic, recycled, B Corp, give back
Prices: $30-$60

Aventura is a sustainable clothing brand that makes Fair Trade certified styles, including tops, dresses, skirts, jackets, and more. It offers stylish, organic clothes to help you look great and feel good.

Aventura makes fashionable and sustainable pieces from organic cotton, recycled polyester, and Tencel. It celebrates garment workers with Fair Trade fashion to improve lives and empower women.

SHOP AVENTURA




Category: Basics, denim, outerwear, loungewear, underwear, bags, accessories
For: Women, men, children
From: San Francisco, California, United States
Values: Organic, recycled
Prices: $40-$70

Levi Strauss & Co. is a clothing brand known worldwide for its Levi's brand of denim jeans. It creates fashionable, sustainable, and affordable jeans for the whole family.

The company's vision is to lead the way to a sustainable world by producing high-quality products from eco-friendly textiles. Levi's makes its sustainable collection from recycled denim, sustainably soft Tencel lyocell, and cottonized hemp.

Levi's has also been making better choices over the last few years. It's constantly sourcing more sustainable materials and finding ways to use less water. WellThread is Levi's most sustainable collection to date.

SHOP LEVI'S




Category: Basics, outerwear, loungewear, underwear, shoes, accessories
For: Women, men, children
From: Stratham, New Hampshire, United States
Values: Organic, recycled, give back
Prices: $50-$70

Timberland is a well-known clothing brand founded in 1952. It creates outdoor recreation products, including clothing, shoes, accessories for the whole family.

Headquartered in Stratham, New Hampshire, Timberland specializes in boots, shoes, clothing, and accessories for winter, hiking, and other outdoor adventures. It also creates streetwear and workwear for women and men.

Timberland is committed to improving its environmental performance and social responsibility in the supply chain. Together with its parent company VF Corporation and other corporate siblings, it innovates to have a lower impact on the environment.

Timberland aims to preserve the world, the people, and the environment through collaboration and innovation. It wants to build stronger communities and a more inclusive company as a force for social and environmental good.

SHOP TIMBERLAND



Category: Basics, loungewear, sleepwear, accessories
For: Babies, toddlers
From: Fairfield, Connecticut, United States
Values: Organic, give back
Prices: $10-$35

Burt's Bees Baby offers a collection of sustainable and organic baby clothing to make parenting easier. It helps parents give their little bees the purest start in life.

Burt's Bees Baby is committed to delivering the highest quality organic products at surprisingly affordable prices and using the best materials. Iz offers ethical clothing, bedding, and skincare for babies and toddlers.

The organic clothing label also donates products and volunteers in the local community, cleaning up shores and working on urban farms.

SHOP BURT'S BEES BABY



Category: Shoes, sandals, flats, flip flops, accessories
For: Women, men
From: Buford, Georgia, United States
Values: Recycled, vegan, made in the USA
Prices: $20-$30

Okabashi is an American footwear company that creates affordable, vegan, and 100% recyclable shoes for women and men with soft, flexible materials for ultimate comfort and breathability.

Okabashi has been sustainably manufacturing footwear in the USA since 1984. It offers flats, sandals, and flip flops that support a healthy and active lifestyle with arch support, massage beads, and a two-year guarantee.

Okabashi has been focused on sustainability for decades and uses a closed-loop manufacturing process and a circular model to protect the environment. It uses bio-based and recycled materials to create new shoes.

SHOP OKABASHI
Was this article helpful to you? Please tell us what you liked or didn't like in the comments below.