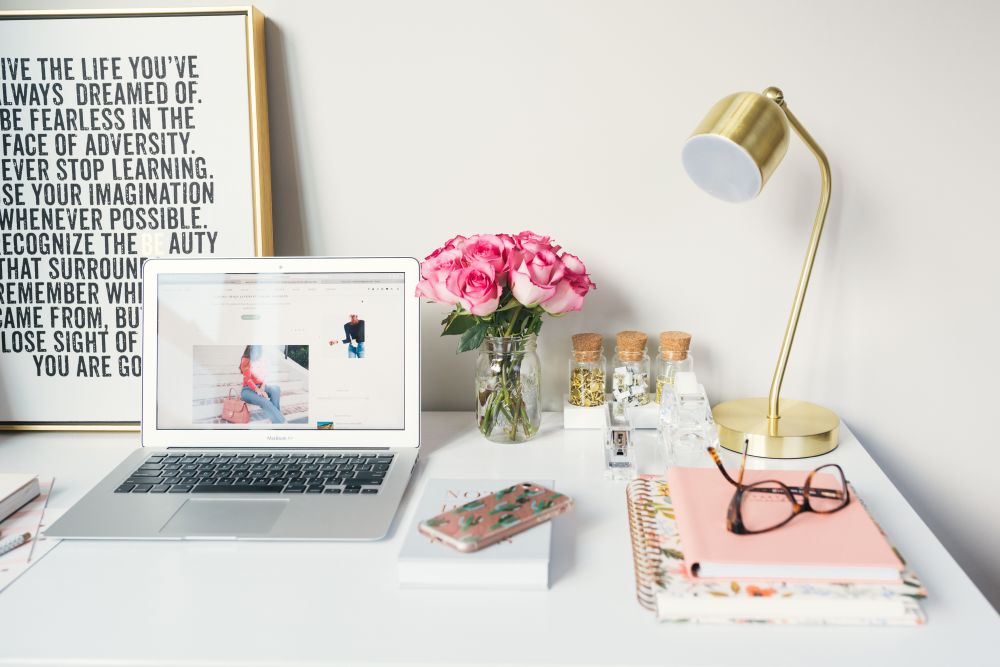 Top 15 Daily Success Habits For Health And Happiness
What are the best daily success habits for health and happiness? By taking a few steps in the right direction, you will prepare yourself for new opportunities. Apply these habits today and you are well an your way to succeed.
It may seems difficult at first as instating new habits into your daily routine takes time and commitment. Do it for a few months and it will become natural. Waking up early and exercising are great examples.
The key is to practice regularly and get used to it. With patience and consistency, you will eventually get where you want to be. It is important to improve your life, get fit and healthy, lose weight and become the happiest you.
Have success habits to create a life full of accomplishments. No one is perfect. But if you want to grow and better yourself to reach your goals, daily habits are crucial. Adopt them to create the life you truly want to live.
With the perfect daily ritual for you, you will be more productive, strong and energized. You need skills and mindset to avoid distractions and fatigue. Many people wonder how they can become highly successful.
All you need is to change your behavior. Your success is determined by the quality of the habits that you form. Adopting a positive attitude to become successful and live a prosperous life. Here are valuable daily success habits for health and happiness.
Panaprium is proud to be 100% independent, free of any influence, and not sponsored. We carefully handpick products from brands we trust. Thank you so much for buying something through our link, as we may earn a commission that supports us.
The Best Daily Success Habits To Reach Your Goals.
Habits To Find Health And Happiness.
Set realistic goals for yourself. Have a vision to where you want to go, but break in down in small steps that are more manageable on a daily basis. You will see progress faster and get motivated to pursue success.
Wake up early

 

to make time for the most important moment of your day. Right after you wake up, it is time to plan your day, get into the right mindset and

 

exercise. Waking up early is a habit you need to cultivate.
Read a lot on a daily basis. It is necessary to grow yourself and learn new abilities. Reading helps you learn from the mistakes and successes of others. Plus it gives motivation, inspiration and ambition to reach your health and happiness goals.
Take note of your mistakes and improve upon them. Everybody have failures. The key is not to give up and ask yourself what you could do better the next time around. Apply what you learned in your next step.
Keep working hard towards your goals. Consistent practice in the right direction will lead you closer to success. You have to make progress and keep going with all you have to see results.
Take time to exercise properly. I recommend

 

yoga early in the morning

 

to

 

boost metabolism, calm down and feel rejuvenated. You be will be more creative and productive after a few minutes of working out.
Limit the number of distractions surrounding you. Focus on your goals and do what is most important to reach them every day. Spend as little time as possible checking your phone, emails and social media.
Daily Success Habits To Progress Faster.
Do not forget to give to others. First taking care of yourself is important. But then helping other people to find purpose and fulfillment is the best. Give back to

 

your community

 

and form deep relationships.
Eat healthy foods

 

for breakfast. Enjoy a good meal early in the day to have lots of energy and the urge to do more. Give your body all the

 

nutrients and vitamins

 

it needs to perform at its full potential.
Plan your day effectively and make your goals a priority. List everything you have to do to get where you want to be. Then take small steps and follow your plan for the day. Wake up every day knowing what to accomplish.
Go to bed early to

 

get restful sleep.

 

If you want to wake up early, you have to get enough rest to stay efficient. It is important to take care of your body. You need plenty of sleep to feel your best.
Think about who you want to become and what you are trying to accomplish. Visualizing your goals and the path to get there helps tremendously. You will get the habit of positive thinking to improve your mood and gain mental clarity.
Spend time with people who inspire you. It is crucial to surround yourself with people who are already successful or on the path to get there. Meet with other positive, motivated individuals and develop relationships.
Practice meditation

 

to clear your head and find inner peace. Yoga and meditation are great to calm down, relieve stress and anxiety. It is a prime time to reflect on your goals and improve your mental health.
Self-discipline is the only one that counts. Your ability to discipline yourself will determine your success. Everyone has bad days, feels fatigue, lacks motivation. It is during the hardest times that you will make the most progress.
Summing up:
These are the top 15 daily success habits for health and happiness. Make sure to develop them one at a time and you will reach your goals. Just stay committed and positive about it.
Whether looking to lose weight, become stronger, find confidence, get in shape, these daily habits of success will help you. The key is to be consistent and patient.
If you keep learning, growing and working, you will eventually find success. So do not give up and keep trying even when it is the most difficult. You will not regret it.
Remember discipline the bridge between goals and accomplishment. Follow the path you imagined for yourself and stay on course no matter what.
What habits do yo develop to reach success? Let us know in the comments below.
Was this article helpful to you? Please tell us what you liked or didn't like in the comments below.