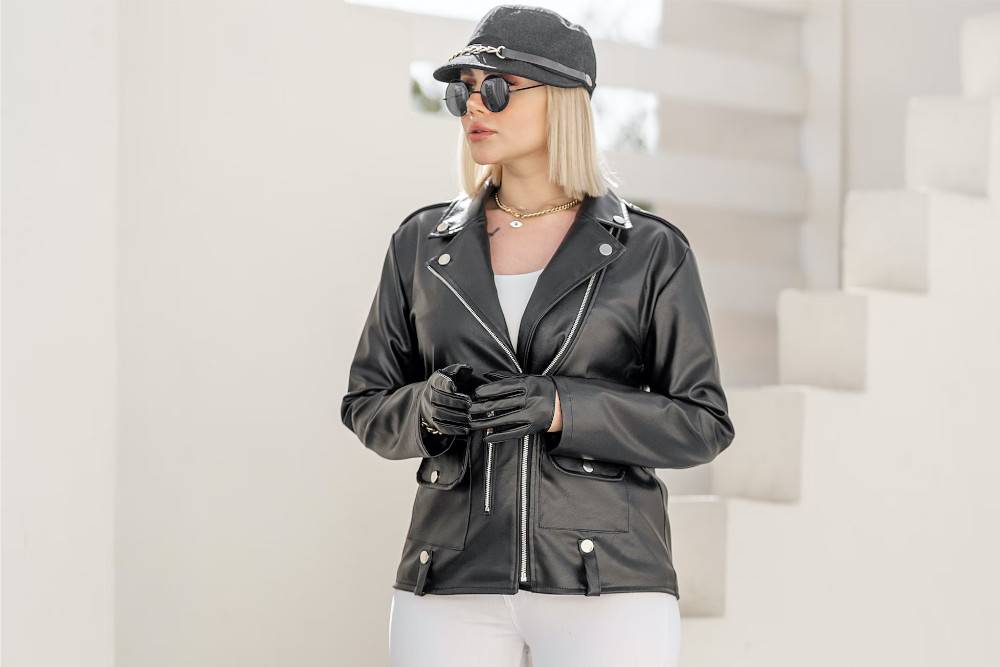 12 Best The Weeknd Concert Outfit Ideas
The best outfits for The Weeknd concert are super stylish and original and feature beautiful clothing pieces inspired by trendy, modern, and popular aesthetics.

The Weeknd is a Canadian singer, songwriter, and record producer born in Toronto, Canada. He wears fashionable and classic outfits that take inspiration from Jackson's style.

If you want to dress well and impress at The Weeknd concert, wear modern aesthetics, beautiful fabrics, and colorful pieces to achieve a fabulous and trendy look.

Read on to discover some of the best The Weeknd concert outfit ideas to look great and feel your best with original and unique styles.
Panaprium is proud to be 100% independent, free of any influence, and not sponsored. We carefully handpick products from brands we trust. Thank you so much for buying something through our link, as we may earn a commission that supports us.


Leather jackets


Leather jackets are trademarks of the modern fashion style. They help you dress flashy, glamorous, versatile, and casual for The Weeknd concerts. And you don't have to ride a motorcycle to rock it.

Put on a fabulous leather jacket to create a stylish, chic, modern look. Choose clothes made from animal-free materials such as faux leather. No animal should have to suffer to create affordable and beautiful garments.

When crafting a stylish outfit, let your personality shine through your clothes by focusing on what feels good for you. You will look more attractive if you avoid any clothing that makes you uncomfortable.

Check out our selection of vegan leather jackets to create fabulous, cruelty-free outfits.




Denim shorts


Denim shorts are attractive and some of the most adorable, cute, and classic clothing pieces you can wear to The Weeknd concert. Stylish, soft, gorgeous shorts will make you look fabulous and feel younger.

Try a pair of classic denim shorts to dress well and show off your best features. They are a staple and the perfect addition to any modern wardrobe to craft cute and comfy outfits.

Here is our selection of adorable and stylish denim shorts.


Mini skirts


Wear a fashionable mini skirt as an easygoing and effortless solution to craft a cute outfit for The Weeknd concert. Stylish short skirts exist in many colors, fabrics, and patterns.

Mini skirts help you dress creatively and look feminine in attractive outfits. Choose lightweight, breathable, and comfy pieces to express your personality, feel confident, and create the perfect look.

Check out our selection of cute and stylish mini skirts.


Crop tops


Crop tops are a staple to craft trendy looks. They are fantastic clothing pieces to put together fashionable, attractive, modern outfits to wear for The Weeknd concerts.

Transform any regular outfit into a more original and unique look with crop tops. They are available in many colors and patterns for fashionistas interested in looking fabulous.

Check out our selection of beautiful, stylish, and comfy crop tops.


Ripped jeans


Ripped jeans are a staple and the perfect addition to any outfit for The Weeknd concert. You can pair them with a crop top or long-sleeve tee to look great in a modern outfit.

Buy a great pair of blue jeans from sustainable denim brands that use ethical and eco-friendly production processes.

Printed tee


Stand out from the crowd and make your mark with a printed tee for The Weeknd concert. Show off your personality and unique style by putting on original pieces that nobody else is wearing.

Check out our selection of locally-made tees.




Cute dress


Wear a cute black dress to impress and stand out in a beautiful outfit for The Weeknd concert. Find a high-quality and stylish gown that lasts for a long time.

Put on a midi dress for a pretty and cozy outfit that will take you from daytime to super-polished-out styles. Midi dresses are versatile, from casual to formal pieces, and help you look sophisticated.

Check out our selection of the best organic cotton dresses to wear this season.


Camouflage print


Dress fashionably at The Weeknd concert with creative, modern, trendy-yet-timeless camouflage and animal prints, and statement graphics. This clothing style is a trend that never fully dies.

Camouflage prints are rising in popularity again this season. Military-inspired patterns are perfect for crafting incredibly original, cute, stylish concert outfits.


Black blazer


A black blazer helps you stand out and look put together for The Weeknd concert. Pair a stylish blazer with classic dress pants to achieve a perfect and fashionable look.

A beautiful blazer can also improve your outfit by adding a traditional, dressy, and classy touch. Choose layers in gorgeous neutral colors like black or brown.

Buy high-quality and sustainable blazers made from organic or recycled fabrics.




Denim jacket


Wear attractive layers like a denim jacket to add a stylish touch to any The Weeknd concert outfit. A classic denim jacket can improve your dressing style drastically.

If you want to dress well, wear a fashionable denim jacket to stand out and transform a regular outfit into a more modern and stylish look.

Check out our selection of denim jackets for women.


Wide-leg pants


Wide-leg pants and jeans are ideal for dressing well and a staple for The Weeknd concerts. They make comfortable and fashionable outfits that stand the test of time.

Create beautiful and trendy looks with these flattering and popular pants that offer generous leg room and ultimate comfort. They make it easy for you to put together a contemporary outfit with modern pieces.

Here is our selection of affordable and sustainable wide-leg pants.


Long boots


The best boots for a fabulous The Weeknd concert outfit are durable, warm, chic, and cute to help you dress stylishly and feel comfortable with an original look.

Long and knee-high boots are ideal for everyday wear and are must-haves to craft gorgeous outfits effortlessly. They can easily be worn by anyone for a modern look.

Maintain your confidence with a cool and sexy pair of shoes like over-the-knee boots that elongate your legs and make your outfits look more attractive.

Here is our selection of comfortable, affordable, and sustainable knee-high boots.
Was this article helpful to you? Please tell us what you liked or didn't like in the comments below.