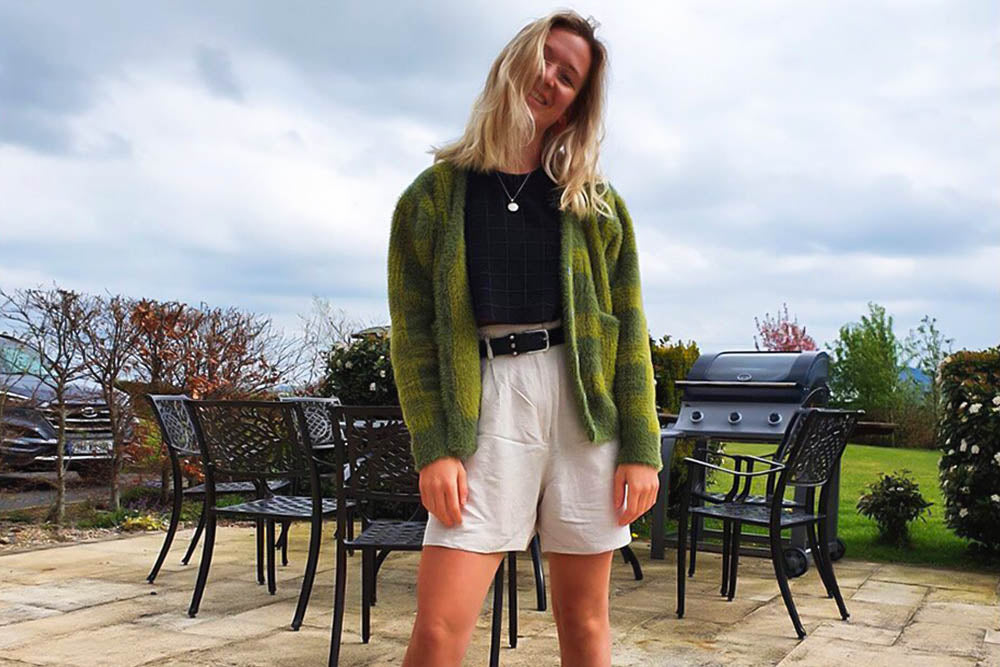 Sustainable Fashion Dublin Promotes Upcycling Clothes at Home

Meet podcast producer Taz Kelleher and freelance journalist Geraldine Carton from Sustainable Fashion Dublin. They are have been posting recently on their Instagram page about upcycling clothes at home.

Especially in the difficult times that we are going through right now, upcycling is a fun activity that everyone can do without extra machinery. It has enormous benefits for our closet, our budget, and the planet.

Sharing their top tips and tricks on how to upcycle clothes at home is what Sustainable Fashion Dublin has been doing recently. It's amazing to see that upcycling is gaining traction among conscious consumers and in the fashion industry.

Upcycling clothes is one of the best ways to get rid of old clothing without harming the environment. It has many environmental benefits such as reducing textile waste, pollution and saving energy.

Read up my article on why is upcycling clothing important for the environment to learn more about why more and more people are getting interested in upcycling clothes.

Upcycling makes new pieces of clothing by cutting and sewing used garments and other textiles. It gives a new life and higher value to old items in the back of our closet when their use would have ended otherwise.
"The fashion industry is one of the biggest polluters in the world. Fast fashion houses support this pollution, dumping and burning millions of items of clothing every single year️! The world does not need more waste, this cycle has to be broken."

 - Sustainable Fashion Dublin



Taz and Geraldine from Sustainable Fashion Dublin have been building an amazing community since 2018. They spread awareness and inspire us to make more sustainable and ethical fashion choices.

The overproduction and overconsumption of cheaply made clothing lead by fast fashion over the last 20 years creates huge amounts of pollution, waste, and carbon emissions.

It's now more important than ever to rethink the way we produce and consume clothes. Upcycling is very beneficial to the planet as a whole. It adds value to waste materials and saves natural resources by reducing the demand for new clothing production.

Keep up to date with Sustainable Fashion Dublin on Instagram.


Was this article helpful to you? Please tell us what you liked or didn't like in the comments below.