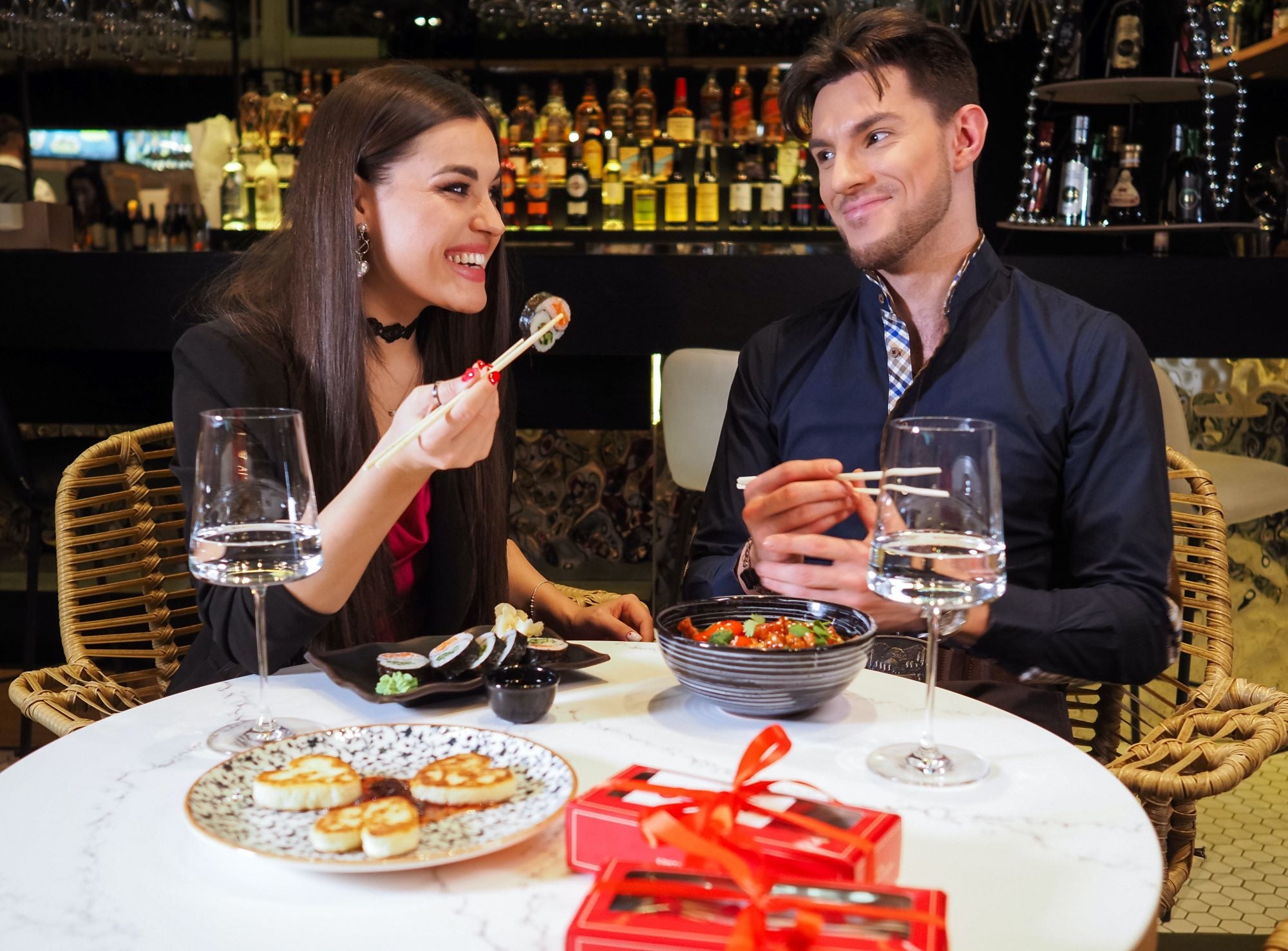 How to Look your Best at a Sushi Date: 15 Stunning Outfits
Do you have a sushi date coming up and have no idea what to wear to look your best and impress your date? Do not sweat it! We have compiled a list of 15 outfits that will help you look your absolute best and have fun at your sushi date.
Sushi dates often involve sharing plates of sushi rolls, sashimi, and other delicious Japanese cuisine. This shared experience can create a sense of connection and bonding between you and your date.
Sushi restaurants typically have a casual and laid-back ambiance, making it a comfortable setting for a date. The informal nature of sushi dining allows for a more relaxed and enjoyable experience, where you can focus on getting to know your date without feeling overly formal or pressured.
Here are our 15 suggestions and tips. Feel free to mix and match these outfit items to create your unique style for your sushi date. Consider the colors, textures, and patterns that you feel most confident and comfortable in.
Panaprium is proud to be 100% independent, free of any influence, and not sponsored. We carefully handpick products from brands we trust. Thank you so much for buying something through our link, as we may earn a commission that supports us.
Little Black Dress (LBD)
A timeless and versatile piece, a cute little black dress can be dressed up or down. You can never go wrong with a cute little black dress for your sushi date.
Pair it with heels and statement jewelry for a sophisticated look, or dress it down with a denim jacket and flats for a more casual vibe. Check out our selection of the 20 best affordable and sustainable black dresses for more inspiration.
Cute High-waisted Pants
High-waisted pants are sleek and flattering. Pair them with a tucked-in blouse or a fitted sweater. Add a belt for a stylish touch.
Go ahead and complete the look with heels or ankle boots. Accessorize the look further by adding beautiful pieces of fine jewelry or a timeless cute scarf.
Lovely Blouse
A lovely, cute blouse exudes elegance and sophistication. You can pair it with tailored pants or a skirt for a polished look. Tuck it into high-waisted jeans for a blend of casual and chic.
Sushi dining can be an interactive and fun experience. From using chopsticks to trying new ingredients, there is an element of playfulness and exploration involved.
Tailored Blazer
A tailored blazer instantly adds a touch of professionalism and style to any outfit. Pair it with a blouse, a camisole, or a simple t-shirt, along with trousers or a skirt for a sophisticated ensemble. Discover the best 12 recycled blazers for elegant outfits.
Cute Wrap Dress
Wrap dresses are universally flattering and feminine. For an unforgettable sushi date, choose a wrap dress in a solid color or a floral print, and pair it with heels or sandals.
The choice of footwear depends on how comfortable you feel in them and the atmosphere and vibe of the sushi restaurant. Add a dainty necklace and earrings for a finishing touch.
Stunning Midi Skirt
Midi skirts offer a graceful and elegant silhouette. Pair them with a tucked-in blouse or a fitted sweater.
Consider a high-waisted option and accessorize with a belt to define your waist. Here is our selection of the 15 best affordable and sustainable midi skirts to help you shine at your sushi date.
Classic Button-down Shirt
A classic button-down shirt can be dressed up or down. Tuck it into high-waisted trousers or a skirt for a more formal look, or wear it untucked with jeans for a relaxed yet put-together vibe.
You can check the setting of the restaurant beforehand to avoid appearing over- or underdressed.
Wide-leg Pants
For a sushi date, wide-leg pants are a terrific choice as they are comfortable and fashionable. Pair them with a fitted top or a tucked-in blouse.
Wear heels or platform sandals to elongate your legs. Add a cute handbag or tote bag and color-match it with the pants. 
Cute Bodysuit
Bodysuits create a streamlined and polished look. They pair well with high-waisted jeans, skirts, or trousers. Layer a blazer or a cardigan over it for added style. Mix and match your outfit items for an ultimate cute outfit for your sushi date.
Kimono-style Wrap Top
A kimono-style wrap top adds a touch of Japanese influence to your outfit. Pair it with jeans or a skirt for a stylish and unique look. To elevate the look, add some tasteful accessories or wear unique footwear.
A kimono-style wrap top paired nicely with jeans or a playful skirt is perfect for a successful sushi date.
Adorable Jumpsuit
Jumpsuits are effortlessly stylish and comfortable. Opt for a sleek and tailored jumpsuit. Add heels and statement accessories for a more dressed-up appearance. Here are the 15 best organic cotton jumpsuits to wear in 2023.
Off-the-shoulder Top
An off-the-shoulder top adds a hint of romance to your look. Choose brightly colored tops and pair them with jeans or high-waisted pants.
Alternatively, you can pair them with cute, feminine skirts as well. Consider adding delicate jewelry like a pendant necklace or dainty bracelets.
Lovely Maxi Dress
Maxi dresses are perfect for a more relaxed and bohemian vibe for sushi dates. Choose a flowy and printed maxi dress. Pair it with flat sandals and accessorize with layered necklaces or a floppy hat.
If you want to add a feminine flair or appear taller, pair this lovely dress with sandals with heels. Here is our selection of the 15 best affordable and sustainable American-made maxi dresses for your inspiration.
Jeans and Lovely Blouse
Jeans are fashionable and comfortable. Pair them with a cute tucked-in blouse for yet another amazing sushi date outfit. Consider our selection of affordable and fair-trade jeans for a conscious choice.
Complete the look with sandals or ankle boots. If the weather is chilly, add a blazer or statement jacket. 
Playful Romper
Rompers are fun and playful. Choose a romper in a vibrant color or a playful print. Opt for a romper that nicely outlines your figure. Pair it with sandals or wedges. Consider adding a wide-brimmed hat or sunglasses for a summery look. 
Was this article helpful to you? Please tell us what you liked or didn't like in the comments below.
About the Author: Gohar Davtyan