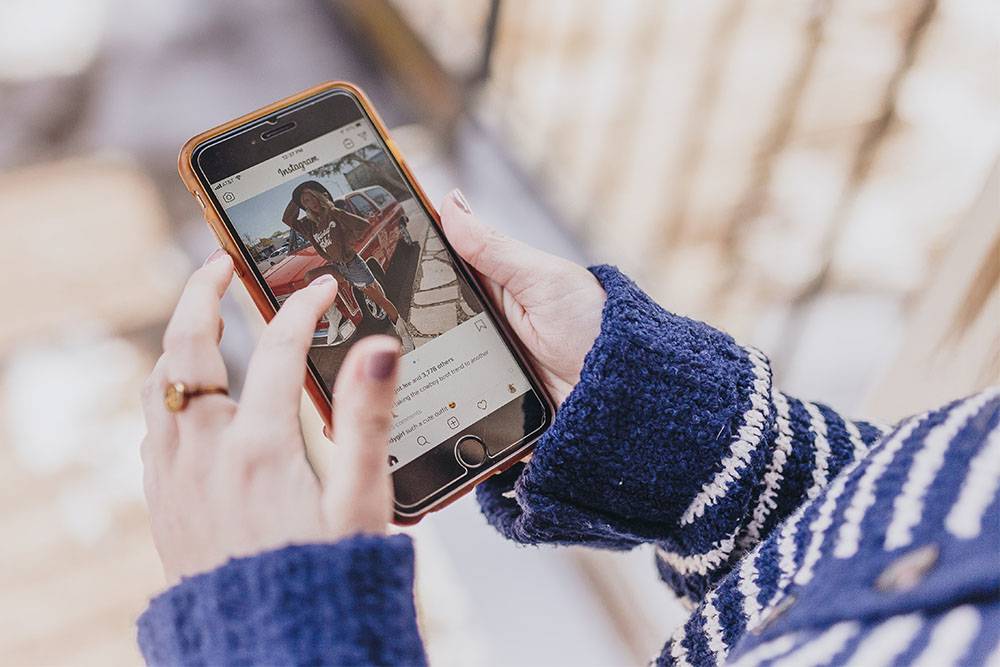 10 Insanely Helpful Tips For Selling Clothes On Instagram
Selling clothes is one of the best ways to make good use of the pieces you don't wear anymore and even make a full-time income online. And Instagram is a fantastic place to sell clothing on the Internet.

Instagram is a social media platform that allows you to link your store and sell things to millions of users. It's one of the best places to sell clothes, shoes, bags, accessories, and jewelry.

Many people are successful in presenting and selling beautiful fashion on IG. You can easily show new or used items on social media and earn extra cash.

If you are looking for the best tips for succeeding with a fashion page, follow this ultimate guide on how to sell clothes on Instagram.

We'll go over what you need to know to master Instagram and be successful. You'll find the best plan, strategy, and course of action you can take to sell clothes online.


Panaprium is proud to be 100% independent, free of any influence, and not sponsored. We carefully handpick products from brands we trust. Thank you so much for buying something through our link, as we may earn a commission that supports us.

Start with the basics


There are a few technical details you should be aware of before you can sell clothes on Instagram successfully. The basics are crucial to get right, or you risk starting on the wrong foot.

If you've used the platform in the past, you already know the basics and what to do. If you are new to selling on IG, these few beginning steps may be extra helpful to you.

First, you need to set up a new Instagram account. You can start with a personal account then switch to a professional or business one at any time to access Instagram Insights and help your business grow.

Instagram provides extra features for businesses that personal profiles can't use. However, it's common for individual accounts to benefit from more organic reach. So switch to business only later on.

Then, you'll need to choose a payment processor. You can use PayPal, Venmo, or many others. You could even set up your own online clothing store on another platform and use Instagram as a marketing tool.

Check out our article on the best places to set up a store and sell clothes online.


Sell the right clothes


To succeed in your new Instagram business venture, you need to decide what clothes to sell. You can sell any fashion product online that is still in good condition in general.

It includes many types of textile and apparel, clothing, bags, shoes, footwear, and accessories. You can find buyers for your items, whether they are new or pre-loved.

On Instagram, you can sell high-street brands or high-fashion or anything in-between, brand new or used. Only sell quality products for happy, returning customers.

Make sure the clothes you plan to sell don't show any imperfection, misalignment, poor stitching, rough edges, mismatched patterns, irregularities, or defects.

To effectively sell clothes online, you need to find out what people want to buy and offer specific designs that answer their needs. Keep an eye on trends to ensure that your items will attract potential customers.

Follow the seasons and the trends that come and go. Old fashion trends also often tend to come back around. Research what is currently popular on Instagram and other platforms and make sure you offer what is in demand.

You can study similar items that have been sold in the past to understand what kind of clothes you can sell. With some time, experience, and know-how on your hand, you will get better at seeing trends and making product offers that sell quickly.


Describe your items


You need to describe what kind of clothes you are selling to succeed in selling items on Instagram. Make sure to include a thorough product description in your IG posts.

Instagram captions can be up to 2,200 characters long. It's plenty enough to make sure each user understands what you are selling.

But it's also recommended to keep your copy brief. Instagram captions get visually cut off at around 125 characters. And most users don't read through it all.

Business accounts should also use product tags in their posts. Product tags allow you to highlight products from a catalog and help customers learn more about your product offering.

Being as thorough as possible in your product description will ensure customer trust and push hesitant customers to buy your clothes. If your product description is good enough, it will sell your items for you.

The key to selling clothes on Instagram and succeeding is to place the right product in front of the right people at the time. So make sure your potential customers can rapidly identify what you are selling.

People look at the product description to gather as much information as possible. Serious sellers usually provide many details. Include the following in your IG captions:
the product name or title
the brand name
at least 100 words detailed product description
information regarding fit and sizing
unique details about construction
colors and patterns
the item condition
materials used for fabrics and finishing
information about shipping rates and taxes
other related products you might sell
relevant hashtags

Upload quality pictures


Especially when selling clothes on Instagram, you need to upload high-quality pictures. Too many fashion sellers take low-quality photos of their clothes and wonder why they don't sell.

Stand out from the crowd and jump in front of your competition with unique, clear, eye-catching, color-matching, diverse, and on-brand product pictures.

Ensure each picture you upload on your feed puts your clothes in a good light so potential customers can rapidly identify that what you offer is what they need.

High-quality photos are a sure way to attract potential customers. Don't make the mistake of not putting enough time and attention into your product pictures.

Whenever possible, you should take a picture of yourself wearing the clothing items. Present your clothes realistically in a great setting without too many filters or lighting effects.

To make sure your feed is attractive to potential buyers, take good photos and consider the following:
choose a good camera, a cellphone can work
choose a light and neutral background
autofocus on the product
ensure good lighting not too dark or too bright
use natural light as much as possible
adopt an original and professional look
pay close attention to the details
choose portrait mode primarily for mobile view
keep unity between shots and different products
use the same setup and a tripod for consistency
edit pictures afterward to increase the attractiveness
take inspiration from other product photos

Set the price right
On Instagram, you need to price your clothing items correctly to be able to sell them. Avoid selling clothes for very cheap or a high price. Middle-range prices are the most successful.

If you choose to heavily discount an item or make a deal that seems too good to be possible, it will probably turn many people off.

Offering your clothing items at a reduced rate isn't always the best strategy. If you place your prices too low, it diminishes your brand and the perceived value of your products.

Sell your clothing items at a fair price as it will help you get rid of them faster and keep people interested. Potential buyers will be more inclined to purchase one of your product offerings if the price is right.

What is important is people find the price fair and a good value for the product quality. It's crucial to get it right and price your clothing items correctly if you want to succeed in selling them.

Check out similar items that have previously sold on Instagram and other platforms to get an idea of how to price your fashion items. The price is one of the primary factors that influence online purchases.


Don't neglect the logistics


Having good logistics in place is a crucial part of being successful. To sell clothes on Instagram, you need to have efficient processes and prepare a few things in advance.

Don't neglect shipping costs, or you risk losing your profits. You need to charge more money for shipping multiple items as well as sending orders internationally.

Prepare shipping materials and packing supplies, including packaging, boxes, labels, bags, paper, cushioning, foam, strapping, wrap, and tape.

BUY SHIPPING SUPPLIES ON AMAZON

Don't forget to send invoices and track everything. You need to be on top of things and monitor every sale, unpaid invoices and re-list items that didn't sell.

Keep in mind that you should never dispatch an item without receiving payment first. And let the customer know that you have received their money and thank them.

And stay safe by not disclosing any personal information and preferably communicating with potential buyers using Instagram direct messages.


Be consistent
You can be very successful in selling clothes online using Instagram as a platform. Make sure you stay consistent with your brand, theme, style, and posting schedule.

Be present on the platform every day and post as often as your schedule allows you to. It will help you sell your clothing items faster and keep people interested in your brand and products.

Instagram is a social media platform that is fantastic for fashion. You can take a few pictures of yourself wearing each item and share them every day. Then, let people contact you to purchase them.

Instagram is very visually stimulating and offers perfect opportunities for fashion sellers. The high number of users makes it easy for you to find potential buyers. But the competition is also high.

That's why staying consistent will put you at an advantage. Make a routine and keep steady with your content and ensure each upload is attractive and high quality.




Engage with the community


Engage potential customers and talk to people in the community as often as you can. Increase your followers in the fashion community and the niche you chose and keep them engaged.

Every day, you need to make posting stories with product links a priority. Make your followers interested in your offers by communicating with your audience as much as possible.

You can talk about your favorite items in advance, organize a closet sale, and promote your sale through stories. Mix pictures and videos, and upload multiple photos at a time in a carrousel, and don't neglect Instagram Reels.

You can also collaborate with other accounts and promote each other. Be present in the community and extra helpful and engage with other creators and sellers.

You need to develop a more personal relationship with your audience and keep them interested, showing your style through personality and uniqueness.

Make sure to read notifications, answer questions, and reply to comments. The more active you are on Instagram, the faster you will grow and have success selling clothes.


Raise awareness
To sell clothes on social media platforms like Instagram, you need to let people know you exist. It's crucial to raise awareness about your brand and what you offer.

But it takes a lot of hard work to grow your account only using Instagram. The platform has millions of users, and everyone is competing for attention.

One of the best ways to see your following increase is to use other platforms. Be active on other social networks to drive new users and followers to your Instagram clothing store.

You may already have a growing audience elsewhere that you can direct to your IG page. Or start from scratch and grow your following on other social media platforms that are ideal for fashion.

Social networks come and go and if you have limited time, choose the right platforms that are growing in users where you can reach a high amount of people for the least effort.

Ensure your content is relevant to each platform and fits your style and your products. Post consistently and encourage your audience to follow you on Instagram as well.




Please your customers
Instagram is a simple way to sell fashion items. But you need to keep your customers happy like any other business venture. Reply to buyers concisely and rapidly, within a day, at the very latest.

Ensure you offer better products over time and to please your customers. You want to establish a good reputation and be known as a reputable seller.

Provide as much accurate information on the product as you can. You can also offer a quality guarantee or warranty when selling clothing items on Instagram.

Inspire trust and be customer-oriented. Your number one priority is to make customers happy and satisfied. Returning customers are the best source of revenue and marketing for your brand.

Make sure they remember you and keep them interested in what you have to offer next. Thank your customers after each purchase and do your best to stand out from the competition.

Put processes in place to ensure quality and authenticity. Be sure to answer as many questions from potential buyers as you can. Update your offers accordingly, and don't forget Instagram terms and policies.
Was this article helpful to you? Please tell us what you liked or didn't like in the comments below.