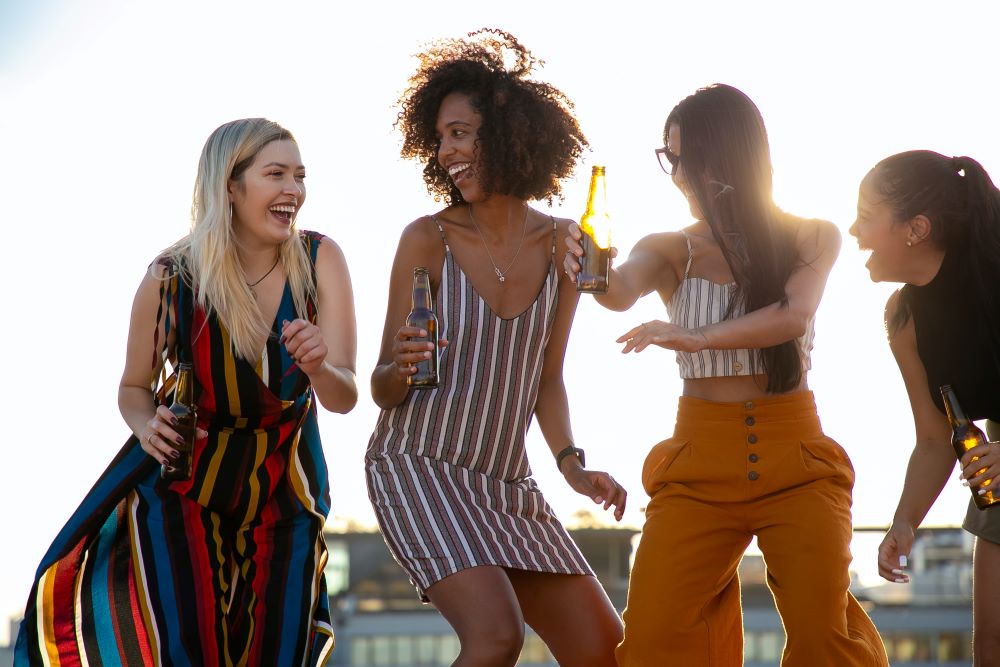 Steal the Spotlight With 15+ Stunning Salsa Party Outfits
Going to a salsa party? But not sure what to wear that is comfortable and makes you look amazing? Do not sweat it! With our over 15 meticulously selected outfits, you will steal the spotlight at the salsa party.  
Imagine the rhythmic beats of salsa music filling the air, the vibrant energy of the dance floor, and the excitement of twirling under the dazzling lights. Salsa parties are not just about dancing; they are an opportunity to express yourself through fashion and make a striking impression.
Whether you are a seasoned salsa dancer or simply looking to have a blast, choosing the perfect outfit is key to feeling confident and making heads turn.
Keep scrolling to discover 15+ outfit items that will help you look stunning and unique at your next salsa party. You will also find out tips and suggestions, as well as item recommendations.
From elegant dresses to trendy separates and dazzling accessories, we have got you covered. Get ready to turn the dance floor into your runway and dance the night away in style!
Panaprium is proud to be 100% independent, free of any influence, and not sponsored. We carefully handpick products from brands we trust. Thank you so much for buying something through our link, as we may earn a commission that supports us.
High-Low Hem Dress
A high-low hemline dress is a modern and elegant choice. The shorter front hem showcases your legs, while the longer back hem adds a touch of drama and sophistication to your outfit.
For more inspiration, check out the 20 best affordable, ethical, and fair-trade dresses we have selected for you. 
Off-Shoulder Top
An off-shoulder top is a classic salsa choice. It exposes your shoulders and collarbone, exuding sensuality and allowing you to flaunt your dance moves with ease.
Lovely Wrap Top
A wrap top with a deep V-neck is a versatile and flattering option. The wrap style cinches at the waist, accentuating your curves, while the plunging neckline adds a hint of allure.
Pair it with cute skirts or lightweight flowy pants for a lovely look. Have a look at the 10+ best affordable plus-size linen shirts and tops. 
High-waisted skirt
The high-waisted skirt elongates your legs, creating a stylish silhouette. Go for a high-waisted denim skirt or an organic cotton skirt depending on your top and mood that night.
For both items, we have got you covered. Check out the 20 best affordable and sustainable denim skirts we have selected just for you.  And here are the 20 best organic cotton skirts in 2023 you will love. 
Floral Headpiece
A floral headpiece or hairpin can elevate your look with exotic flair. It is a unique accessory that can make you feel like a salsa queen. Make sure to check out our wide selection of the best affordable and sustainable hair accessories for the cutest looks. 
Cute Crop Top
A cute crop top, when paired with the right bottoms, allows you to show off some skin while maintaining an elegant and chic appearance. Look no further, as here are the 15 best affordable and sustainable crop tops for you. 
Salsa Pants
Flowy, wide-legged pants are designed for salsa dancing. They provide ample room for movement.
When paired with the right top, they can make you look graceful and comfortable on the dance floor. For more inspiration, check out the 10 best affordable linen yoga pants in 2023. 
Special Salsa Shoes
Special Latin dance or salsa shoes not only elongate your legs but also provide the necessary support for intricate salsa footwork. They also add an extra touch of glamour to your ensemble.
Shiny Bodysuit
For a glamorous and eye-catching outfit, choose a shiny sequined bodysuit. The shimmer and shine of sequins will make you sparkle under the dance floor lights. Check out the 15 best affordable and sustainable bodysuits. 
Flowy Maxi Skirt 
A flowy maxi skirt with a high slit offers an effortless blend of elegance and practicality.
The slit allows for easy leg movement and creates an enticing visual effect when you spin. Do not forget to check out the 15 best affordable and sustainable long maxi skirts. 
Ankle Strap Sandals
Strappy sandals that wrap around your ankles provide style and stability for dancing.
They complete your salsa look with a touch of sophistication and sexiness. Discover the 15 best affordable, vegan, and sustainable sandals for more inspiration. 
One-Shoulder Dress
Opt for a one-shoulder dress to strike a perfect balance between style and comfort. The asymmetric neckline adds a unique touch, and the dress can accentuate your curves beautifully.
Make sure to check out these amazing affordable and ethical dresses made in Canada. 
Chic Jumpsuit
Jumpsuits are both stylish and comfortable. Go for a halter neck jumpsuit for instance. A halter neck adds a touch of sophistication, while the streamlined silhouette flatters your figure.
We have put together an extensive list of the best affordable and sustainable jumpsuits for you to create amazing looks. 
Statement Earrings
Large, dangling earrings can be a bold and eye-catching accessory. Choose earrings with vibrant colors, intricate designs, or even tassels to add personality to your look.
For eco-conscious options, buy a pair from the following best affordable and sustainable earrings brands. 
Ruffled Skirt
A skirt with ruffles creates captivating movement as you twirl and sway on the dance floor. It adds an element of playfulness to your outfit.
Statement Belt
Cinch your waist with a bold, statement belt to draw attention to your hourglass figure. A decorative belt can also serve as a focal point for your ensemble. Discover the 10 best ethical and vegan leather belts for women. 
Shawl or Scarf
Drape a colorful shawl or scarf over your shoulders for a dramatic effect. It not only keeps you warm but also adds an air of mystery and elegance to your outfit.
Clutch Bag
Choose a small, elegant clutch bag with intricate detailing or bold colors to carry your essentials while dancing. It complements your outfit without weighing you down. Make sure to check out the 20 best brands for affordable and vegan luxury handbags. 
Remember to mix and match these items to create a stunning and unique outfit that reflects your style and makes you feel confident on the salsa dance floor. Have fun and enjoy the party to the max!
Was this article helpful to you? Please tell us what you liked or didn't like in the comments below.
About the Author: Gohar Davtyan