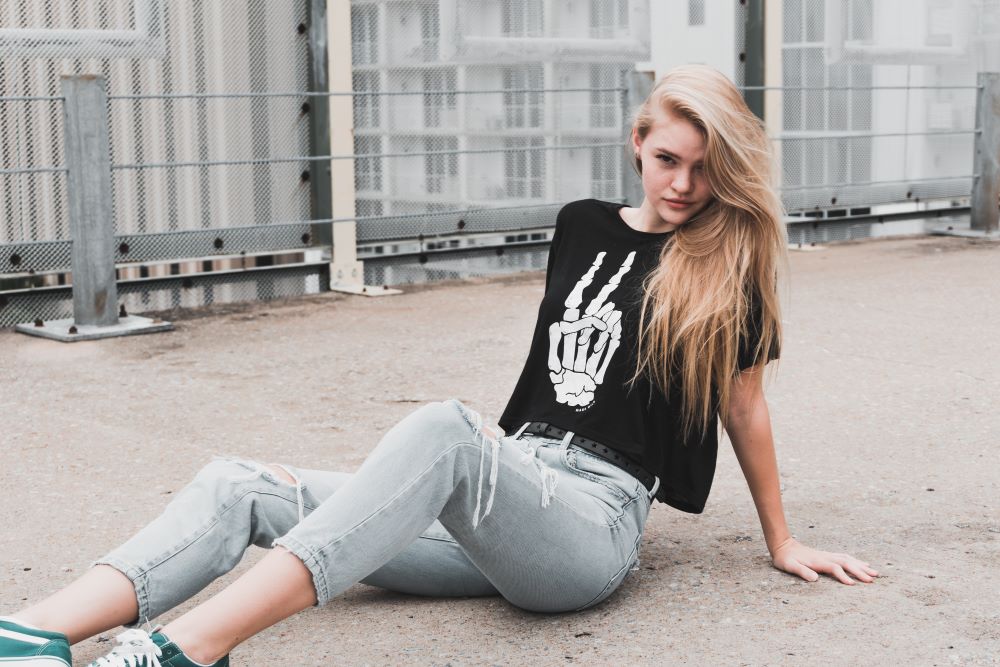 15+ Best Stunning Outfits to Rock at Rammstein Concert
Attending a Rammstein concert is not just about enjoying an evening of intense music. It is also an opportunity to immerse yourself in the band's iconic aesthetic and theatrical stage presence.
From their blazing pyrotechnics to their powerful industrial sound, Rammstein's live performances are known for leaving a lasting impression on fans.
As you prepare to join the electrifying atmosphere of a Rammstein concert, your choice of attire can play a significant role in enhancing your experience.
In this outfit guide, we have curated 18 outfit ideas, complete with useful tips and additional suggestions. It is here to help you craft the perfect ensemble that pays homage to the band's style while ensuring you are comfortable and ready to rock out.
Whether you lean towards gothic allure, industrial edge, or a fusion of styles, there is an outfit idea here to suit your personal taste and make your Rammstein concert experience unforgettable.
Panaprium is proud to be 100% independent, free of any influence, and not sponsored. We carefully handpick products from brands we trust. Thank you so much for buying something through our link, as we may earn a commission that supports us.
Rock with Your Cool Tee
Pick a cool, unique T-shirt to create an amazing look for an evening of enjoyment. Go for a Rammstein band T-shirt.
Wearing an official Rammstein band T-shirt is a great way to show your allegiance to the band. Pair it with jeans or shorts for a casual and comfortable look. For more inspiration, check out these amazing organic cotton T-shirts from Canada. 
All-Black Outfit
Embrace the dark and edgy aesthetic of Rammstein with an all-black outfit. Think black jeans, a black T-shirt, and black boots for a sleek and monochromatic style.
For pants, feel free to check out the 20 best affordable and sustainable black denim jeans.  If you prefer dresses, you must have a look at our wide selection of the best affordable and sustainable black dresses. 
Vegan Leather Jacket and Jeans
A classic rock concert look, a vegan leather jacket adds an extra layer of cool to your ensemble. Pair it with distressed jeans and combat boots for a timeless rocker vibe. Do not forget to check out the 12 best affordable vegan leather jackets in 2023.
Gothic Outfit
Go all out with a gothic-inspired outfit. Incorporate dark makeup, lace details, fishnet stockings, and platform boots for a dramatic and mysterious appearance. Pick a pair of boots from one of the 20 best affordable and sustainable boot brands. 
Camo Pants
Rammstein often incorporates military themes into their performances. Opt for camo pants, a military-style jacket, and combat boots for a rugged and commanding look. Speaking of pants, check out the 15 best affordable and recycled pants you will love. 
Flame Print Clothing
Since Rammstein is known for its fiery stage performances, consider clothing with flame prints. Flame motifs on T-shirts, pants, or accessories can pay homage to the band's pyrotechnics.
Get creative and come up with a unique outfit full of flame worthy of the concert and the band.
Metalhead Look
This classic metalhead look features a black band T-shirt with the name of your favorite Rammstein album or tour, ripped jeans, and heavy boots.
Accessorize with band patches and wristbands. Do not forget to check out the 15 best affordable, sustainable Australian-made jeans. 
Go for Red and Black
Combine the signature Rammstein colors, red and black, for a striking outfit. Consider a red vegan leather jacket over a black outfit or a red and black striped top. For more inspiration and eco-conscious options, check out the 20 best affordable hemp shirts, tees, and tops. 
Retro Feel
Go for a vintage vibe by wearing old Rammstein merchandise or clothing with a retro feel. Vintage band Tees and high-waisted jeans can channel a nostalgic atmosphere. Discover the 15 best affordable and sustainable mom jeans in 2023. 
Opt for Industrial Style
Incorporate industrial elements into your outfit, such as chains, studs, and metal accessories. Pair a studded belt with combat boots and distressed denim for an industrial edge.
Corset and Fishnet Stockings
For a bold and daring look, don a corset with fishnet stockings and high-heeled boots. This provocative outfit choice can make a statement at the concert. Discover the 10 best affordable and sustainable corset brands. 
Cool Hoodie and Leggings
For a more comfortable and casual approach, wear a hoodie with leggings. Ideally, go for a hoodie with the Rammstein logo on it to show your support.
This combination provides both warmth and freedom of movement. We have selected the 20 best affordable and sustainable hoodies just for you. 
Bandana and Boots
Enhance your edgy look with a bandana tied around your head, neck, or wrist. Pair it with combat boots and dark clothing for a rugged and rebellious appearance.
Alternatively, go for a bandana and boots paired with ripped jeans. Accessorize the look with chains and studs.
Cyberpunk Aesthetic
Create a futuristic look with cyberpunk-inspired clothing. Think metallic fabrics, neon accents, and reflective materials that capture the essence of Rammstein's cutting-edge performances.
Make sure to check out the 20+ cyber-Y2K outfits we have selected just for you to impress and inspire. 
Studded Denim Vest
A studded denim vest allows you to personalize your outfit with patches and pins, showcasing your love for Rammstein and other favorite bands.
It is a versatile layering piece that can be worn over a T-shirt or tank top. Here are the 20 best affordable and sustainable tank tops. 
Ripped Skinny Jeans
Ripped skinny jeans add a rebellious and contemporary touch to your outfit. They provide a comfortable fit and allow for freedom of movement as you dance and headbang to Rammstein's music. Do not forget to have a look at the 17 best popular and cheap European jeans brands. 
DIY Outfit
Get creative and craft your own Rammstein-inspired outfit. Custom-painted denim jackets or vests adorned with Rammstein patches, pins, and your artistic flair can make a unique statement.
When choosing your outfit, consider the weather, venue, and your comfort. Dressing in a way that makes you feel confident and aligned with the band's style will ensure you have a memorable time at the concert.
Was this article helpful to you? Please tell us what you liked or didn't like in the comments below.
About the Author: Gohar Davtyan