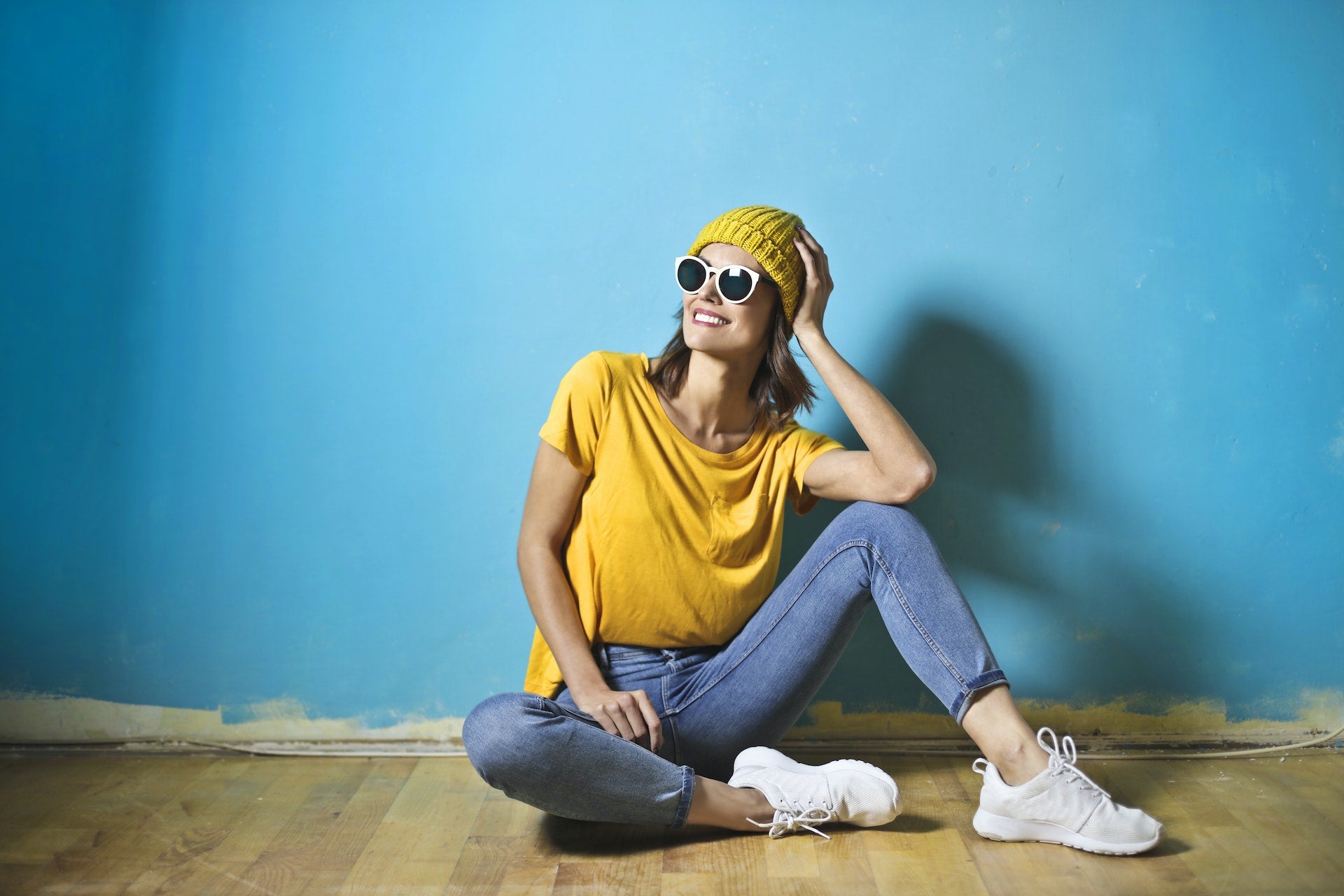 15 Fashionable Looks - How To Dress For A Pink Concert
Pink is a well-known American singer and songwriter. Her genres are pop, pop rock and R&B. Going to one of her concerts is a dream for many people all over the world.

If you want to dress well and impress at a Pink concert, you can achieve a fabulous look with modern clothes that have an edgy aesthetic.

In this article, you can learn more about the best Pink concert outfit ideas. They can help you look amazing and feel your best. Keep reading to discover our tips.
Panaprium is proud to be 100% independent, free of any influence, and not sponsored. We carefully handpick products from brands we trust. Thank you so much for buying something through our link, as we may earn a commission that supports us.

Crop top + jeans
Choose a comfortable and stylish outfit that doesn't require too much effort.
Crop tops are amazing if you want a carefree and trendy look. Choose a color that is easy to match with your other clothes.
Wear your crop top with a pair of jeans and comfortable shoes.
Luckily, many sustainable brands offer now affordable and ethically made denim jeans.
Click here to discover our selection.

Long-sleeved top outfits
Long-sleeved tops will never go out of fashion. They are practical and versatile.
Make sure to choose a high-quality fabric that is gentle with your skin.
Complete your outfit with combat boots and a beautiful pair of skinny jeans.
Check out our selection of eco-friendly tops.




Boots & cropped blazer
A cropped blazer mixes classic and street-style vibes. If you want a fun outfit that is edgy, sophisticated and fashionable, you can wear a cropped blazer with jeans and combat boots.
There is a lot of room to play with textures and colors and we are sure you'll find something that works perfectly for you!
Learn more about sustainable blazers from our article.

Denim jacket outfit
Denim jackets are amazing garments that can be worn on many occasions all year round.
They will continue to be fashionable for many years to come because of their versatility. This means a denim jacket is a great investment in your wardrobe.
You can wear head-to-toe denim, or you can mix and match different materials to create a beautiful outfit. Our suggestion: Choose a loose-fit denim jacket and wear it with a crop top and a pair of jeans.
Take a look at the 20 best affordable denim jackets.

Vegan leather jacket
Leather jackets have been fashionable for decades and they will continue to be trendy!
Luckily, nowadays you can purchase amazing vegan leather jackets that look exactly the same as regular leather jackets and come without the guilt.
Be a conscious consumer and choose a vegan leather jacket from a brand that makes consistent efforts to protect the planet, animals, its workers, and customers.



Bomber jacket
Look like a fashion pro with this simple outfit: Style a bomber jacket with basic clothes.
It is as easy as it sounds, but the result is gorgeous!
Let yourself be inspired by these amazing sustainable clothing brands from Europe.



Pink pants outfits
If you love vibrant colors and attention-grabbing garments, choose a pair of pink pants! Your attire will not go unnoticed.
Pink is a playful and charming color that can boost your confidence. The number of combinations you can create with pink pants is huge.
You can dress them up or down, depending on your fashion preferences. Either way, you will have an amazing outfit.
For more stylish pink pants combos read our article.



Flare leggings
Flare leggings can help you look taller and thinner. They are very flattering!  Because they are not the most common choice, your outfit will look extremely interesting.
Keep it casual and cool by pairing your flare leggings with a simple top in a neutral color.This combination is ideal if you want a relaxed outfit that shows your interest in fashion.
Discover these fantastic flare leggings.

Outfits with cute blouses
Embrace your femininity by choosing a cute and playful blouse.
For an outfit that is both sophisticated and relaxed, wear it with a pair of jeans.
Check out our sustainable selection.


Beautiful denim shorts
Denim shorts are stylish, comfortable, and easy to wear.
They come in a variety of styles including high-waisted, acid-washed, and knee-length.
Put together a practical outfit with a pair of sustainable denim shorts and a T-shirt.

Tank top outfits
Tank tops are amazing clothing items that can add vibrancy to your attire. They are simple and practical and can be worn on their own, or under shirts and cardigans if it is a little bit chilly outside.
Thank tops are also very attractive because they highlight your natural upper body lines.
Create a cool outfit with a beautiful tank top and a pair of pink pants. Take a look at these multifunctional, affordable, and eco-friendly tank tops.



Mini skirts
If you want to impress your boyfriend with your sexy attire, choose to wear a mini skirt.
Create the perfect Pink concert outfit with a long-sleeved top and an attractive mini skirt.
During the colder months, you can add a pair of tights to protect your legs.
Looking for affordable and sustainable mini skirts? Read our article!



Punk fashion style
Pink's outfits often feature punk fashion style influences. And what better way to dress than letting yourself be inspired by the singer's fashion choices?!
If bold, edgy, and vibrant clothing and accessories sound fantastic to you, check out the ultimate guide to amazing punk fashion style outfits.

Wear black clothes
Take your style to the next level with an edgy, all-black outfit.
Here, the possibilities are endless: You can choose loose-fit clothes if you want a sporty and relaxed attire, or you can go in a more glamorous direction, with a dress or a sexy combination such as black jeans, a lace top, and sparkling accessories.
Always remember that black clothes go well together, as well as with other colors, and because they are so easy to wear they are always great additions to someone's wardrobe.
Even better, you can benefit from black's slimming effect.
Start with a pair of affordable and sustainable black denim jeans.



T-shirts
We are all familiar with the versatility of T-shirts.
If you love prioritizing comfort when it comes to your outfits, wearing a T-shirt to a Pink concert is a fantastic idea that will allow you to feel super cozy.
No matter if you choose to complete your outfit with jeans, shorts, or a skirt, we are sure you will love your relaxed combo.
Be fashionable with one of these sustainable T-shirts.




Conclusion
Choosing the perfect outfit for a Pink concert becomes a piece of cake if you keep in mind that comfort and style and equally important.
Pink has an edgy, vibrant, and energetic style that is reflected in her fashion choices. A great idea to start your outfit with is to do a quick online search and look at some pictures of Pink for inspiration.
Never force yourself to wear something that doesn't feel good. Select only the elements that can upgrade your own style game.
We hope our tips help you create the perfect outfit that looks and feels fantastic.
If you like this article, share it with your friends!
Was this article helpful to you? Please tell us what you liked or didn't like in the comments below.
About the Author: Miruna Dulcea