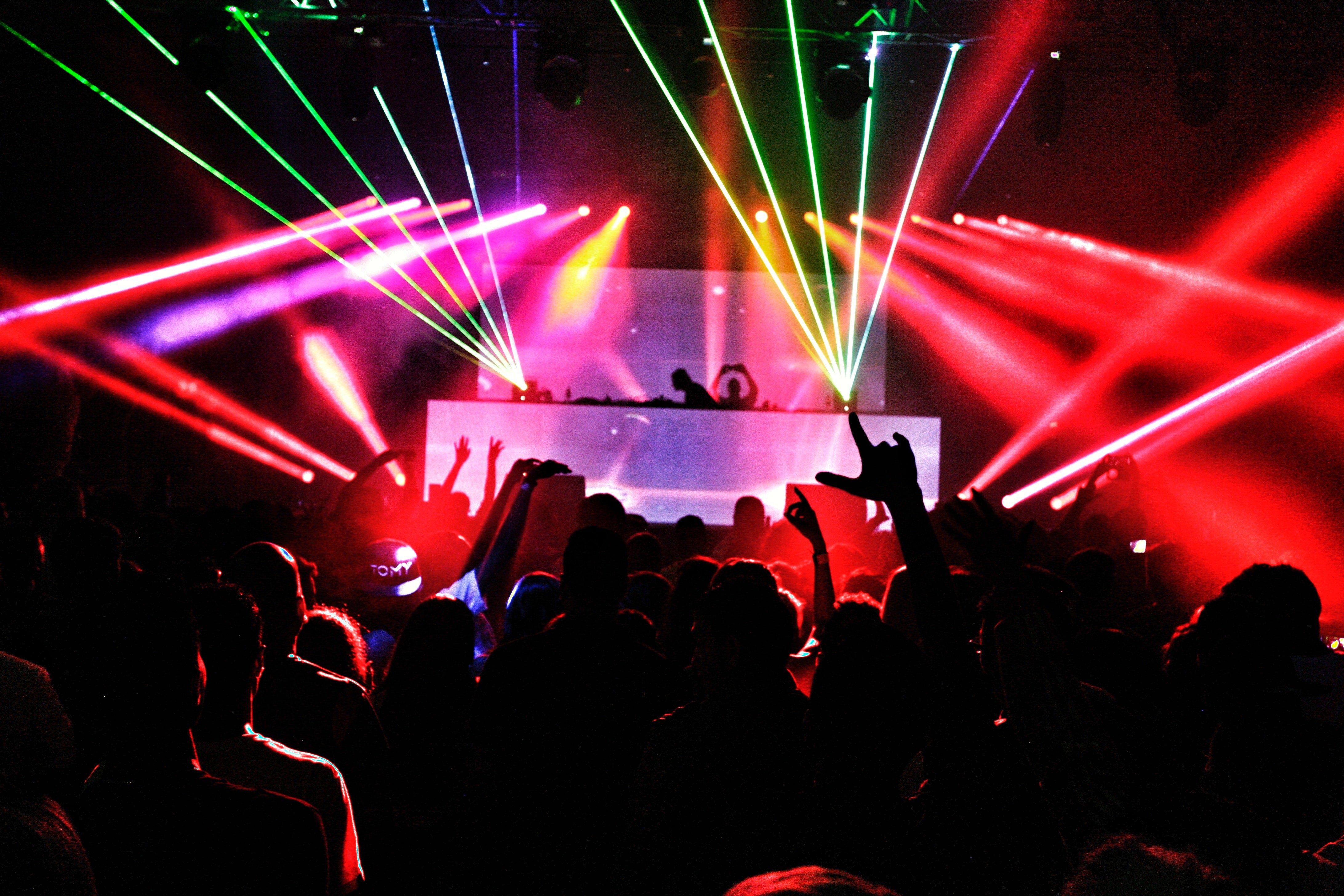 20+ Fabulous Outfits to Wear to a Club That You'll Love
Nowadays, clubbing is a popular trend for various reasons. It allows you to blow off some steam and unwind and is also an excellent way to socialize and dress up. However, many people find dressing up for a club night challenging. If you are among the multitudes of people wondering what to wear to a club female, you are in the right place.
You want to feel and look your best as you go to the club. In fact, the only difference between people who wait in line for long hours at the door and those who are ushered directly to the velvet ropes is their club outfit. Luckily, with patience and guidance, you can create a unique look that will amaze everyone as you step into the room.
A mini dress or pair of jeans and a nice top, with a blouse and a nice pair of pants, with heels and accessories all, work fine for a club. Alternatively, you can sub in a romper, cocktail, or bodycon dress in your favorite colors. It would be best if you go for lighter shades during the day and bold at night 
It is worth noting that there are no specific rules on what to wear to a club. But, you should always aim to look sharp and well-put together. This post has rounded up 19+  stunning ideas on what to wear to a club.
Before we delve into the nitty-gritty of the article, let's quickly brush through some tips for what to wear to a club.
Panaprium is proud to be 100% independent, free of any influence, and not sponsored. We carefully handpick products from brands we trust. Thank you so much for buying something through our link, as we may earn a commission that supports us.
What to wear to a club tips
Over the years, the nightclub scene has shifted tremendously, and so have the nightclub outfit trends. However, a few tips have stood the test of time when it comes to what to wear to a club. Before reading through our unique nightclub outfit ideas, below are some tips to consider as you pick your nightclub outfit.
Always consider the type of club you are going to. Different nightclubs have different dress codes. Do some research before choosing your outfit to find the preferred dress code at the club you plan to visit.
Avoid wearing everyday outfits, even if you are going to a casual club. At least add an eye-catching accessory or statement shoes to show your uniqueness.
Small purses, like a clutch bag, are better than huge bags as they are easy to carry around.
Wear low heels if you love dancing and are going for a night out with friends. But if you are going on a club date, don't be afraid to wear your favorite stilettos.
Make sure your makeup and hair are perfectly done, as it is what will amaze people when you walk into the club.
You should be comfortable and able to move freely in your club outfit(Critical).
Avoid wearing heavy/baggy clothing to the club. Instead, carry a shawl or denim or leather jackets that you can wear if necessary.
Now, let's dive into our 20 unique ideas for what to wear to a club.
Bright colored attire
One sure-proof way to stand out in a club is to wear a brightly colored outfit. Experiment with your style and dare to wear some fun patterns and bright colors. Whether you are wondering what to wear to a club in Miami or Las Vegas, anyone can wear bright colors, provided they carry themselves confidently.
For instance, you could wear a bright pink skirt with a bright yellow shirt draping down or tied into a knot at the front. For accessories, you can opt for a colored clutch bag and gold or silver jewelry. Add your favorite high-heels or simple black sneakers to accentuate the look.
Out of options when it comes to footwear? Check out our affordable, Vegan, and sustainable heels or these top brands for sustainable sneakers and dance your heart out with a clean conscience.
Sparkly outfit
If you go to a fancy nightclub, you may want to experiment with sparkly outfits. Ladies wearing sparkly shirts or dresses are usually hard to miss in a club. However, this unique outfit idea is often ideal for petite women as it accentuates their bodies. Ensure your makeup and accessories complement the sparkly club outfit rather than compete with it. Likewise, your makeup should be minimal. Focus on your eyes or lips, but not both. Pair it with nude heels, and you're good to go!
High-waisted mini skirt
A high-waisted mini skirt is perfect for ladies who are not afraid of showing their long and breathtaking legs. This is an excellent choice if you are searching for what to wear to a club female petite. It will do the job if you pair it with a buttoned-up shirt or a revealing option. Complete the look with your favorite high heels and gold or silver jewelry.
Romper
Although they are viewed as a risky look to the club, when worn properly, rompers can be a fun, creative, and super comfortable outfit to wear to a club. They are comfortable and will save you tons of time trying to combine two pieces. In addition, you can pair rompers with almost anything when it comes to jewelry and shoes.
Sequin dress
A sequin dress is another great option for the club for a plus-size lady. Not only do they exude confidence and style, but they also look glamorous and make you feel like a million dollars.
Whether you wear a short and form-fitting sequin dress or a more extended version, this outfit is perfect for a club night out, especially if you are celebrating a special occasion. Boost your club looks with a simple bracelet and a small purse for a complete and bold look.
Button-down shirt
Whether you prefer wearing it on its own or over a tank top, button-down/up shirts provide an easy way to pair a club outfit. You can pair them as a stand-alone or with cute jeans, leather pants, or fitting trousers for a simple but elegant look. Don't forget to wear statement jewelry and comfortable heels before stepping out for an unforgettable night out.
Lace bodysuits
Lace is well-known for complementing all body types. So, a lace bodysuit is a go-to solution if you are anxious about what to wear to a club if you're plus size. It will flatter your curves and show some skin at the same time. Furthermore, you do not have to worry about what to wear to a club with black jeans since lace bodysuits can pair with anything and come in different styles and colors.
It is worth noting that you do have to wear a lace bodysuit. Bodysuits are available in numerous varieties, including cutouts and sequins, all of which can be combined to create a sexy club outfit. 
Cocktail dress
Another way you can get noticed while maintaining an elegant yet comfortable look is by wearing a cocktail dress. The best part about cocktail dresses is that you can dress them up or down, depending on the occasion.
For instance, if you are going to a fancy nightclub that prefers formal wear, opt for a short and buttoned-up cocktail dress with nude heels, a pearl necklace, and a statement clutch bag. But, if you are going to a more casual club, you can choose to reveal some cleavage, pair it with edgier colors, and wear strappy heels for a more charming look.  
Check out our top American-made cocktail dresses for any party for inspiration.
Denim shorts
Shorts and thigh-high boots can create a super stylish nightclub outfit, especially for those who want to create a more casual look. In fact, this is an ideal choice for those looking for what to wear to a club in Ibiza. Due to Ibiza's tropical temperature and electronic dance club atmosphere, a pair of designer blue denim shorts, a blazer, a black crop top, and comfy knee-high boots will ensure that you are on the dance floor for hours.
Skater dress
Girls in skater dresses usually look elegant and stylish in a nightclub. If you dread searching for what to wear to a club for ladies, the skater dress you already have in your closet may be your best bet. Pair it with a leather jacket, simple makeup, heels, or boots.
Two-piece
Whether going for a club date or a simple night out with friends, a bold two-piece set will ensure you are comfortable while maintaining a sexy demeanor. After all, we all need those moments of self-affirming beauty every once in a while.
Furthermore, a two-piece set is ideal for accentuating your curves, making it a perfect option for those searching for what to wear to a club plus size. You could add a mini denim jacket or a blazer depending on your preferences and the occasion.
Jeans and a white top
Nothing beats the classic look of jeans and a white tee when looking for what to wear to a club for girls. Although it can be a bit plain, it can also be transformed into a unique club outfit when paired with the right accessories, a statement belt, and sneakers.
Black and white
Another bulletproof nightclub outfit idea is black and white attire. It could be a shirt, jeans, rompers, skirts, or a dress. All you need to do is accessorize and pair it with the proper footwear. If it is a dress, skirt, or top, then heels or flats will do the job. Sneakers will cut it if it is a casual look, like jeans and a tee. Just don't go for the baggy options.
Peplum dress
You can never go wrong by wearing a short, black peplum dress when looking for what to wear to a club for ladies. Regardless of the color, you can pair your peplum dress with almost anything and still be the best dressed in your group. It can also be an excellent option for the plus size.
Sweater dress
For those scratching their heads on what to wear to a club in the winter, sweater dresses create the perfect balance between comfort and style. If you do not want to wear layers, the option paired with knee-high boots will ensure you are free and comfortable to party all night while looking super cute. 
Leather mini skirt
Even if you are looking for what to wear to a club in Paris, Miami, New York, Houston, or even Barcelona, leather miniskirts are a staple nightclub attire. You can pair a mini skirt with a dressy or subtle top, depending on the miniskirt's design, for a look that will ensure that you turn heads at the club.
However, you should know that some clubs are stricter than others regarding their dress code. To be on the safe side, avoid wearing tiny denim and distressed skirts.
Black leather pants
If you want an edgy but sexy boss look when going to the club, leather pants are the perfect solution. You can pair such pants with anything, from corset tops, buttoned-down shirts, or even simple halter neck tops and black boots.
Please note that leather pants are uncomfortable for those searching for what to wear to a club in tropical climates since they can cause excess warmth and discomfort.
Red cutout dress
Nowadays, cutout dresses have become the trend in the club scene. Due to their unique and alluring designs, many women love these dresses' versatility. In fact, you can wear them to any club, and you won't have any problems getting in! These dresses are also effortless to style and accessorize, which is why they are currently trendy globally.
Bodycon dress

You can never go wrong by wearing a bodycon dress to a club. Ideal for catching the heart and eyes of your special someone, bodycon dresses reveal your natural curves while giving you a stylish yet glamorous look. However, you must ensure that you are not revealing too much skin as it may unbalance your look.
Backless long-sleeved dress
If you do not know what to wear to a club with strict dress codes, a backless and long-sleeved dress will give you a chic and not-too-revealing look. Whether you are a plus-size woman or size zero, these dresses will help you turn heads while maintaining a glamorous look.
Wrapping Up
As you plan to enjoy an unforgettable night out with your friends or a fun club date, it can seem challenging to figure out what to wear to a club. Luckily, even the best dressed at any club took a chance and experimented with their taste to find a unique nightclub outfit. Thus, we recommend you comb your clothes to see what works. But, if you want an easier route, you can select any unique outfit ideas above to step up your nightclub game.

Was this article helpful to you? Please tell us what you liked or didn't like in the comments below.
About the Author: Geri M. Vin