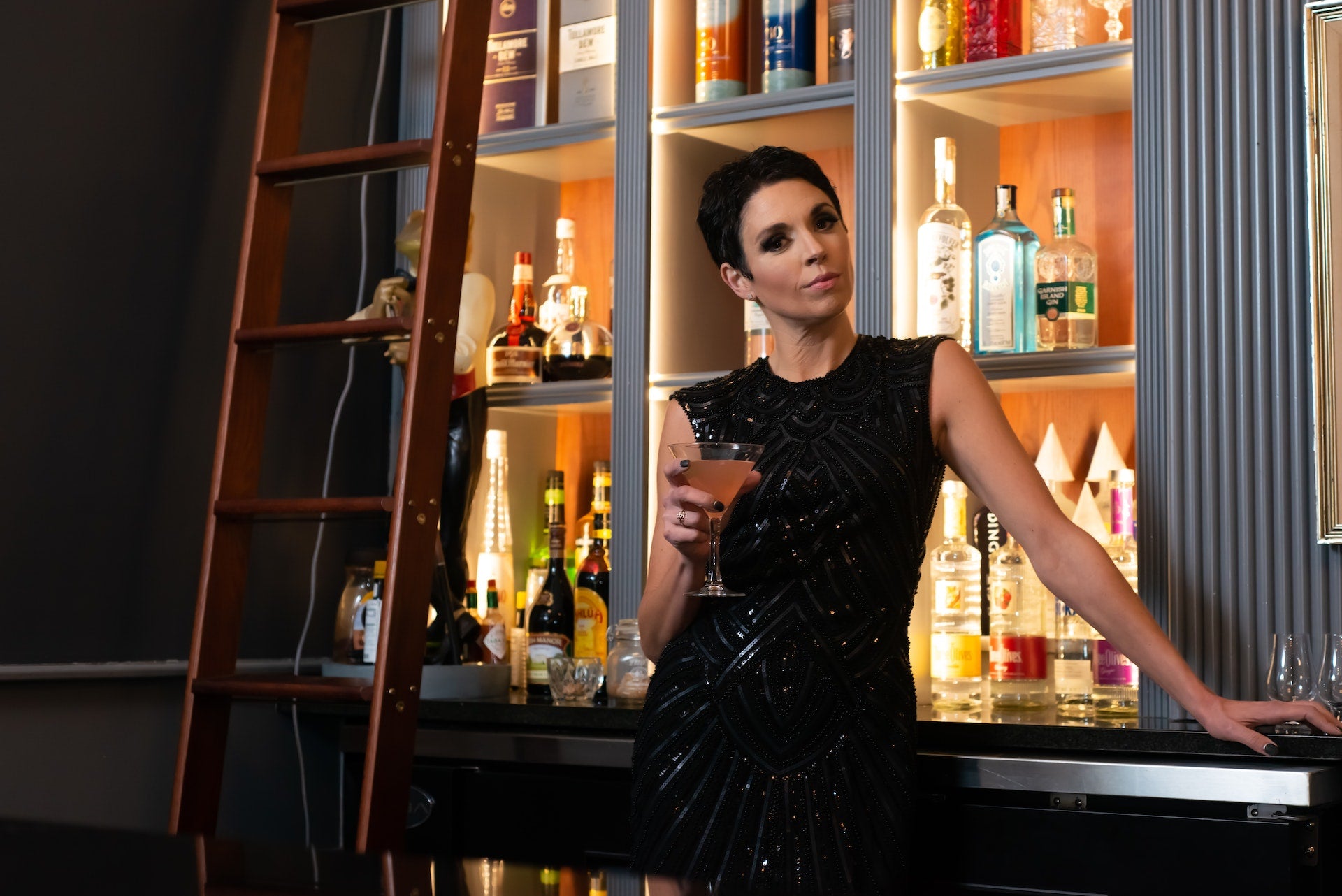 How To Dress For A Night Out In London - 16 Best Tips
London has a very vibrant nightlife and a diverse fashion scene.

There's enough variety to satisfy every taste in terms of music, cultural events, and food. That being said, no fashion choice seems out of place in London.

However, if you want to be the best dressed, you should look into sexy, chic, and glam outfits that will make you stand out.

We're here to help you, and we have compiled a list of the best outfits that you can wear on a night out in London.


Panaprium is proud to be 100% independent, free of any influence, and not sponsored. We carefully handpick products from brands we trust. Thank you so much for buying something through our link, as we may earn a commission that supports us.

Mini dresses
Mini dresses are attractive and stylish.
They never go out to fashion, and they should be your go-to for a night out! Make things even easier and go for a black mini dress that is perfect for so many occasions!

Check out our sustainable recommendations.




Bodycon dresses
A bodycon dress is perfect for you if you are looking for a dress that follows your body lines in a flattering way and highlights your best features.

You can accessorize it with statement jewelry if it seems too simple for you.

Discover amazing bodycon dresses made by sustainable brands.

Wear black
Choosing the colors that our outfits feature can be a challenging task at times.
This is when black comes in handy - it looks fantastic next to any other color, it is easy to wear, great for most occasions, and it has a slimming effect.

Take a look at these 200 sustainable European clothing brands for shopping inspiration.



Crop tops
Modern and stylish, crop tops are go-to clubbing clothing items for many Londoners.
Let yourself be inspired by their style and choose to wear a sustainable crop top on your night out.

Blazers
Wearing workwear on a night out may sound silly at first. However, this quickly becomes a great idea, once you add a glam touch to it.
On your night out, wear a blazer with a pair of denim shorts and a crop top. Add jewelry to accessorize your attire.

Discover beautiful blazers produced by eco-friendly brands.



Mini skirts
Mini skirts are another great idea! They look fantastic with any top - shirts, blouses, tank tops, and even T-shirts.
Buy yours from a sustainable brand.

Plus-size fashion
Finding beautiful plus-size dresses to wear on a night out was a struggle for many years.
This is no longer a problem! You can now find cheap, comfortable, and stylish curvy clothing in the size you need.
Take a look at the 15 best popular plus-size European clothing brands.

Underwear as outerwear
Wearing lingerie in public used to be a taboo. This status changed, and underwear worn as outerwear is now a trend.
Take advantage of the freedom you have when creating an outfit for a night out, and replace your top with lingerie.

Don't forget that you can now find beautiful and comfortable lingerie that is ethically produced.
Elegant dresses
If, instead of going clubbing, you are going to a fancy restaurant, you should have an outfit that mirrors your impeccable taste.
An elegant black dress is one of your best choices!

Great news! Luxury fashion labels can be both sustainable and affordable, and here is our selection of the best designer clothing brands.



Sheer materials
Stylish and beautiful, sheer materials are awesome!
Remember that the balance between the sheer and opaque materials in your outfit can make it either revealing or mysterious. Both are great choices for a night out, depending on your destination and preferences.

Check out these amazing and sustainable clothing brands.


Heels
Heels are the best shoes to wear on a night out in London.
The possibilities to combine them are endless, they are elegant and stylish, and they make you look taller.

The type of heels you choose must allow you to stand, walk, and dance for many hours, without losing balance. If high heels are not your thing, you should go for block heels and low-heeled shoes - they are more comfortable!

We've got you covered with some amazing, vegan, and sustainable heels.



Boots
You can replace your shoes or sandals with a pair of stylish boots that will beautifully complete your outfit.

Take a look at our sustainable recommendations.



Denim shorts
Denim shorts are very popular clothing items that many people love for their comfort and versatility. Make them part of your outfit for a night out in London and add an attractive, beautiful top.

Denim shorts come in a variety of styles, so there is a lot to choose from.
Be a conscious consumer and purchase yours from a sustainable brand.

Glam purses
You need a purse for your essentials. For a night out in London, we recommend something shiny, that will not go unnoticed.

Let yourself be inspired by the 20 best affordable and vegan luxury handbag brands.




Suits
Yes, you can wear suits on a night out! Create a stylish outfit, that looks completely different from those you wear when going to work.

Choose a well-fitted suit from a sustainable brand and take it to the next level with a shiny crop top. You will have a fashionable outfit ready in no time!



Jewellery
A night out in London is the perfect occasion to wear statement jewelry. You can dress up any outfit and make it more glamorous with some beautiful earrings or a necklace.

Looking for ethically made jewelry? Check out the best sustainable jewelry brands that work with carefully sourced materials and create amazing pieces that will make you shine.



Summing up
London is a very big city, with a population of just under 9 million. This makes the possibilities for a night out endless, in terms of both locations and outfits.

If you want to have a great night out you should choose a gorgeous outfit, in the right size for your body, that highlights your best features and makes you feel more confident.
Remember that shoes are also very important, and try to find a balance between fashion and comfort when it comes to the perfect pair.

Because in London there is no shortage of options to choose from, it can be a little bit tricky to make an outfit decision before knowing the specific location you are going to. Some of them provide a more relaxed ambiance, while others are a little bit more pretentious.

Let yourself be inspired by the buzzing nightlife of London, but also go online and check the dress code once you have a location in mind. After that, use this article as a guide to help you be the best dressed!
If you like our tips, share this article with your friends!


Was this article helpful to you? Please tell us what you liked or didn't like in the comments below.
About the Author: Miruna Dulcea