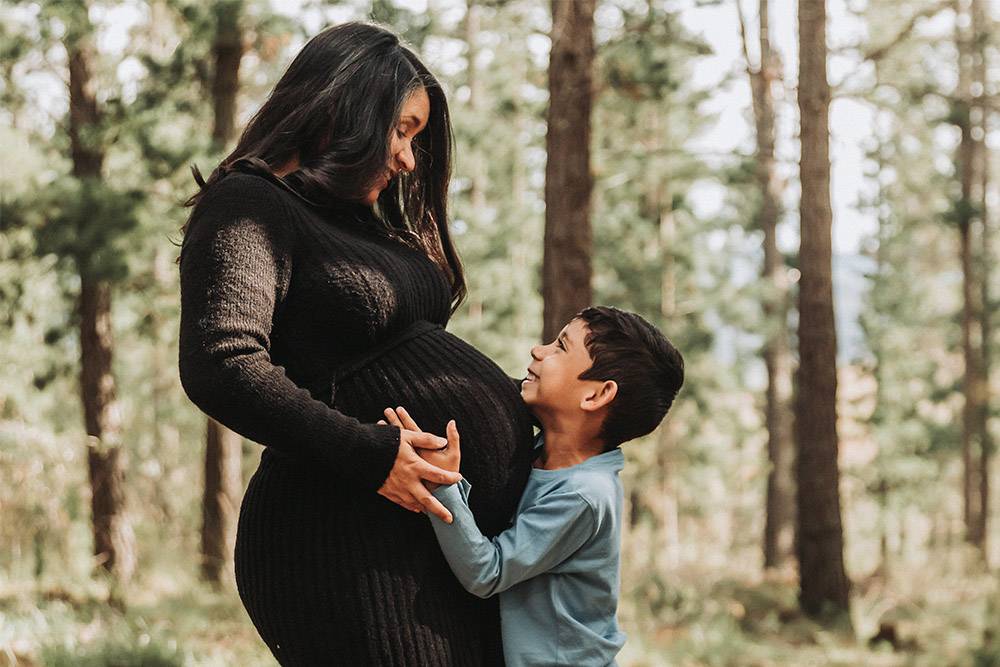 Ultimate List For The Best Maternity Clothing Essentials
Check out our selection below for the very best maternity clothing essentials every woman needs before, during, and after pregnancy.

Whether you are expecting a child or nursing, these maternity brands create affordable, comfortable, fashionable, and sustainable garments that make dressing well very easy for you.

This ultimate list of maternity dresses, tops, pants, swimsuits, denim, and more is the best if you want to look stylish and feel amazing without breaking the bank.

The garments are eco-friendly, versatile, timeless, durable, easy to wear, and made from organic fabrics to enhance your style, grow your confidence, and save the planet.


Panaprium is proud to be 100% independent, free of any influence, and not sponsored. We carefully handpick products from brands we trust. Thank you so much for buying something through our link, as we may earn a commission that supports us.

Maternity and nursing dresses


Tentree is an Earth-first fashion brand designing sustainable, affordable, and cute dresses for nursing moms with organic fabrics such as cotton and hemp.

Toad&Co is an organic fashion brand making socially and environmentally committed clothes for women, including cute breastfeeding-friendly dresses and loungewear.

Christy Dawn is a sustainable fashion designer that creates boho-chic, ethical, and timeless maternity dresses exclusively from upcycled fabrics.

Made Trade is a sustainable and ethical company that offers eco-friendly, affordable, cute, and comfortable breastfeeding-friendly clothing.

Thought is a sustainable fashion brand creating affordable, stylish, and breastfeeding-friendly dresses with organic materials, such as cotton, hemp, and bamboo viscose.

Karen Kane is a sustainable fashion designer that creates beautiful, affordable, and stylish maternity-friendly dresses and skirts. She focuses on style, comfort, and sophistication.

Outerknown is a clothing label that creates cute, cheap, and eco-friendly clothing for women and men rooted in sustainability and transparency. It makes stylish maternity-friendly dresses with the most planet-friendly fibers.

Reformation sustainably makes affordable and stylish designer clothing for women. It offers a varied collection of colorful maternity-friendly dresses up to extended sizes.

People Tree is a sustainable clothing brand making affordable maternity dresses from environmentally-friendly materials, including Fair Trade, certified organic cotton, and recycled fabrics.

Mata Traders is a design-driven, sustainable, and Fair Trade clothing brand helping to end global poverty and inspire consumers to change the fashion industry. It offers affordable, colorful, and original nursing dresses made by artisans in India and Nepal.

PACT creates durable, affordable, organic, and Fair Trade clothes you can wear during and after pregnancy while breastfeeding. It consciously and ethically makes quality, comfortable, and stylish nursing clothing for everyday wear.

Amour Vert is an organic clothing brand that makes nursing-friendly clothes such as cute dresses, shirts, knitwear in timeless colors like navy, white, black, heather gray, and more.

Misha Nonoo is a British-Bahraini fashion designer that creates affordable and cute nursing-friendly clothing. She offers workwear, loungewear, and event pieces to build the ultimate wardrobe during and after pregnancy.




Maternity denim jeans


Warp + Weft makes size-inclusive clothing and designer quality maternity essentials that are good for you, the planet, and your wallet. The family-owned company has been in the denim industry for three decades.

Nudie Jeans is an ethical denim brand that makes high-quality jeans and other basics. It offers a stylish and maternity-friendly denim selection made from Fair Trade and organic cotton.

Lacausa is a sustainable clothing brand that creates fabulous garments ethically in Los Angeles. It offers affordable and cute maternity-friendly denim you'll want to wear every day.

DL1961 is a premium denim brand on a mission to do things differently and committed to reducing its impact on the planet for future generations. It uses sustainable materials such as certified organic cotton, recycled cotton, and Tencel lyocell to make quality, comfortable, and organic maternity jeans.

Isabella Oliver is a designer maternity brand that creates comfortable and sustainable jeans for you. Its collections feature phenomenal fabrics that fit, flatter and grow as your body does.

ABLE is a sustainable clothing brand that makes beautiful, functional and affordable maternity-friendly denim styles for everyday wear.

Monsoon is a British retailer that makes sustainable and affordable garments for women and kids. It offers a wide variety of stylish maternity-friendly clothing, including denim jumpsuits and dungarees.


Maternity leggings


PACT chooses sustainable fabrics such as organic cotton and recycled materials to make soft and resistant basics and activewear in Fair Trade factories. It creates quality maternity leggings for yoga and the gym.

DK active is an Australian-made activewear brand that strives to change the game in environmentally responsible design. It creates comfortable maternity leggings featuring a super soft organic bamboo waistband liner.

Diane Kennedy makes eco-friendly clothing from 100% certified organic bamboo in Canada. It deeply cares about women's comfort and how they feel and offers quality leggings for curves.

MiiK is an ethical clothing brand that makes stylish and affordable clothes in Canada. It pays attention to the details and sources the best bamboo fabrics to create fantastic size-inclusive leggings.

Isabella Oliver is proud to be an environmentally, ethically, and socially conscious brand. It offers eco-friendly leggings from Ecovero sustainable fabrics derived from natural fibers that biodegrade without releasing harmful chemicals into the environment.

Active Truth is an ethical sportswear brand that makes confidence-boosting activewear. It creates affordable, sustainable, and maternity-friendly workout clothes, including high-waist compression tights, leggings, tops, and sports crops.

Elle Evans is an Australian-made swimwear and activewear brand making beautiful fashion for you and the planet. The brand creates affordable, ethical, and eco-friendly maternity leggings.

The Ten Active is an activewear brand that creates a bespoke, beautiful selection of sportswear for pregnancy. It designs workout clothes and maternity leggings specifically to grow with your body.

Threads 4 Thought is a lifestyle brand of everyday basics, workout wear, and other fashion produced responsibly. It creates affordable, comfortable, and sustainable maternity leggings using eco-friendly materials.

Dharma Bums is an Australian yoga and activewear brand that creates unique maternity leggings and other sports apparel. They empower both those who wear them and those that make them.


Maternity loungewear


Organic Basics is a sustainable clothing brand making maternity-friendly underwear, loungewear, and other essentials ethically in Europe with organic cotton, Tencel, recycled materials.

Marks & Spencer is a major British fashion retailer and manufacturer of affordable and sustainable maternity clothing, loungewear, footwear, accessories, jewelry, and more.

Emilia George is an American maternity and nursing wear brand founded by Elle Wang. Emilia George designs its clothes to shine for all motherhood stages: during and after pregnancy, at work, at home.

Isabella Oliver is a London-based maternity brand focusing on environmental, ethical, and sustainable styles that you can wear throughout your pregnancy and beyond.

Nomads Clothing creates comfortable, soft, Fair Trade, and organic maternity-friendly clothes inspired by Indian culture. It showcases original prints and textile techniques on beautiful maternity-friendly dresses and tops using natural and renewable fibers.

Mandala is an activewear brand that creates sustainable maternity loungewear and activewear from ecological materials. The label produces stylish yet timeless designs and combines urban trends with sporty nonchalance and feminine elegance.


Maternity workwear


Mien Studios make elevated everyday basics and maternity-friendly dresses for fashionable moms-to-be. It offers sustainable designer office clothes in a size range of XS to 3XL.

Karen Kane believes women should always feel beautiful and comfortable. She offers elegant dresses for the office made from the best fabrics from all over the world.

Made Trade is a retailer committed to transparency and making a positive impact on the world. It sells a great selection of ethically-made maternity workwear handcrafted in the USA.

Everlane is an ethical fashion brand that creates beautiful essentials at the best factories without traditional markups. It's a great destination to buy high-quality, affordable, maternity-friendly workwear.

Emerson Fry is a fashion brand that makes beautiful, chic, stylish clothing pieces that enhance your enjoyment of life. It offers affordable and elegant maternity-friendly dresses for the office.

Mara Hoffman is a premium designer brand that offers elegant and chic maternity-friendly corporate dresses designed to last and made from eco-friendly materials.

Hackwith Design House makes sustainable, stylish, unique, and maternity-friendly evening gowns. Lead designer Lisa finds delights in the details and loves the process of creating beautiful things.




Maternity swimwear


Summersalt is a designer maternity swimwear and activewear brand making quality essentials for the modern woman. It creates maternity-friendly bathing suits designed to keep up with you before, during, and after pregnancy.

Frugi is a British apparel brand that creates organic and recycled clothing for babies, mums, boys, and girls. It curates an affordable, fashionable, and eco-friendly range of swimsuits for mums.

hisOpal offers affordable and stylish convertible swimwear for women that is also perfect for teens or breastfeeding. Its bathing suits will fit you before, during, and after your pregnancy.

Crunchy Love Co. is a maternity swimwear brand that creates affordable and comfortable nursing-friendly swimsuits in the USA. Its swimsuits are breastfeeding-friendly and offer high support.

Elle Evans creates beautiful, ethical, size-inclusive, and eco-friendly bathing suits for people who care about fashion and the future. The swimwear label uses only sustainable and cruelty-free fabrics.

Londre Bodywear is a sustainable swimwear brand that offers affordable, sustainable, and fully adjustable swimwear for all sizes with added support and enough coverage.

Stella McCartney is a British apparel designer selling sustainable and adjustable maternity-friendly swimwear. It uses organic cotton and recycled fabrics to create high-quality, luxury, well-fitting swimsuits.

Designer Jessica Rey makes affordable maternity and nursing-friendly swimwear in the USA. She creates adjustable swimsuits designed to last.

prAna is an outdoor brand that makes affordable, sustainable, and highly adjustable maternity-friendly swimwear for moms and moms-to-be. It stocks a wide range of eco-friendly bikini bottoms, tops, tankinis, one-pieces, and more.


Maternity designer clothing


Vivienne Westwood is a luxury designer passionate about the environment and using fashion as a vehicle for activism. She designs sustainable collections of beautifully crafted, maternity-friendly apparel.

IVY & OAK is an affordable designer clothing brand that creates beautiful, fashionable, and sustainable maternity-friendly garments for women who value quality, simplicity, sustainability, and style.

Maria Cornejo offers a more sustainable way to shop for luxurious maternity-friendly garments with beautiful and ethical collections made from organic and recycled materials.

Carolina K is a sustainable, affordable, designer clothing brand, studio, and store founded by Argentinian musician and fashion designer Carolina Kleinman. It designs maternity-friendly clothing from Miami, Florida.

Eileen Fisher is a sustainable clothing designer selling maternity-friendly wardrobe essentials, from casual clothing to timeless and elegant pieces.

Misha Nonoo is committed to sustainability and female empowerment. She creates designer collections of affordable and sustainable maternity clothes for everyday wear.

Mara Hoffman is a luxury designer well-known for sustainable clothing collections. She creates maternity-friendly garments using organic cotton, hemp, recycled textiles, and other eco-friendly materials.
Was this article helpful to you? Please tell us what you liked or didn't like in the comments below.