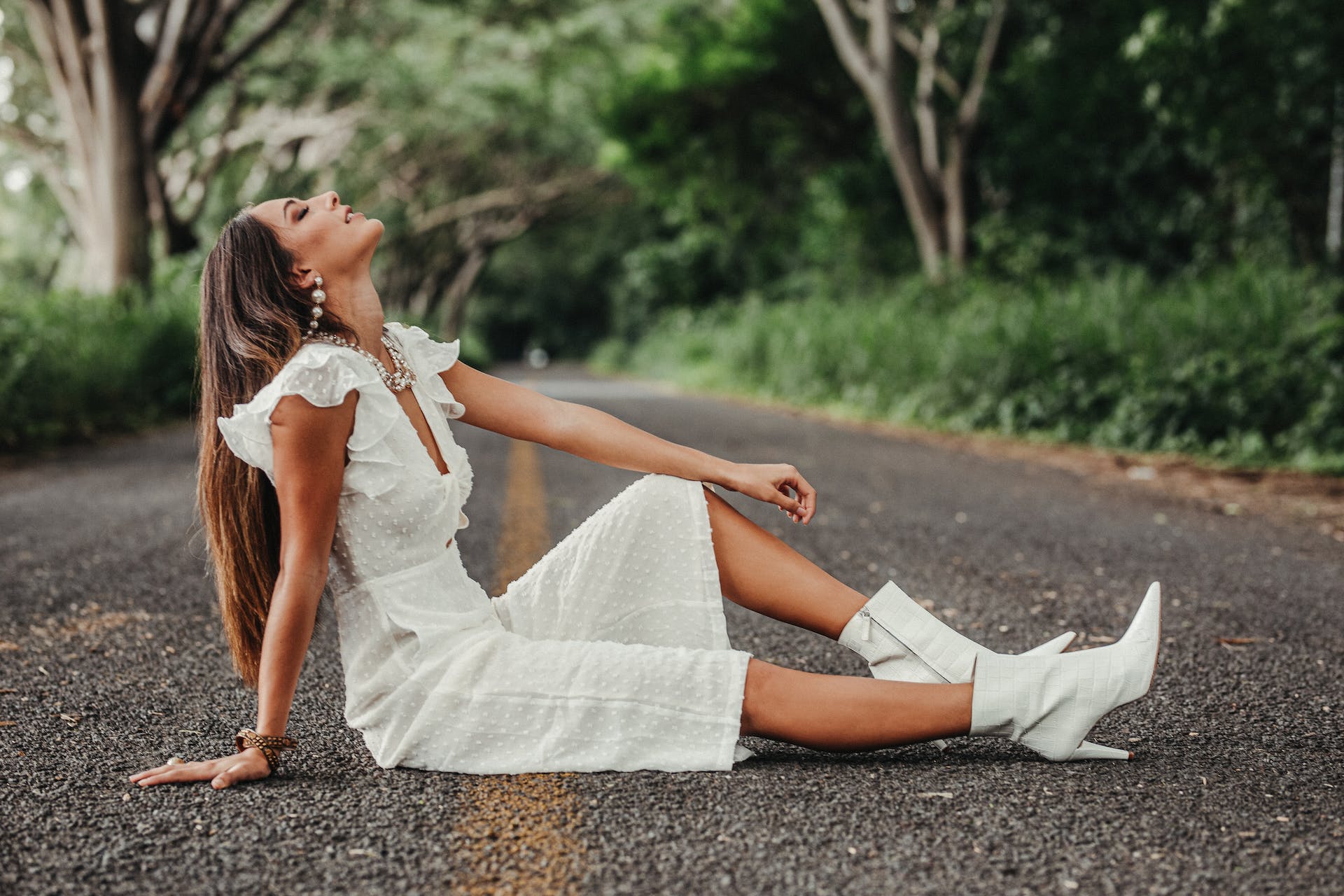 Top 15 Best Outfits For A Mariah Carey Concert
When dressing for a Mariah Carey concert you should let yourself be inspired by the singer's fashion style. Choose an outfit that shows your love for her music, but also your unique personality.

We have a variety of stylish recommendations for you, so that you can have a great experience and be the best dressed. Keep reading to discover our tips!
Panaprium is proud to be 100% independent, free of any influence, and not sponsored. We carefully handpick products from brands we trust. Thank you so much for buying something through our link, as we may earn a commission that supports us.

Little black dress
The iconic little black dress combines elegance and glamour and is the ultimate clothing item for an attractive look. It is more than just a dress - it is a phenomenon that will never go out of fashion!
Don't get us started on the variety of occasions you can wear a little black dress! Purchasing a little black dress is a fantastic investment in your wardrobe.
Attend a Mariah Carey concert in style with one of these 20 best affordable and sustainable black dresses.



Polka dot dress
Choose a dress featuring a retro-inspired and fun print: Polka dots. With this cute and versatile fashion choice, you will not go unnoticed!
Purchase yours from a sustainable brand.

Sparkling suit
Steal the spotlight with an amazing sparkling suit. You will be concert-ready and after-party-ready with this unforgettable outfit!
Discover amazing suits that come from eco-friendly brands.



Vegan leather jacket
Create a rock-glam outfit with a beautiful vegan leather jacket.
The best vegan leather jackets are affordable and sustainable and help you look fantastic on many occasions.
Check out our sustainable selection.

Red dress
Go for an attractive red dress that everybody will love. Red is an attention-grabbing color and a symbol of passion and love.
If you want to look and feel incredibly attractive, this is the best way!
For more fashion inspiration, check out these ethical brands.



Blue pants
Elevate your style and increase your confidence with a beautiful pair of blue pants. They're versatile and can help you create a beautiful and fashionable look.
Learn how to style your blue pants from this article.


Glamorous jewelry
Mariah Carey loves wearing jewelry. Steal her style and choose some shiny jewelry pieces to accessorize your outfit.
With the right jewelry, you can instantly transform any dull outfit into a glamorous one.
Did you know that many brands produce sustainable jewelry from carefully sourced materials?
Click here to discover some amazing jewelry brands that sell beautiful and timeless bracelets, earrings, necklaces, rings, and brooches.





Black and white
Black and white is a classic and timeless combination of colors that will never fail you. For a Mariah Carey concert, you can successfully wear this mix.
Here's a great idea: Choose a pair of white shorts, a white crop top, and a black blazer or vest to complete your outfit.
Because of their versatility, black and white clothing items can easily be mixed with other colors in order to create fantastic outfits.
Let yourself be inspired by these sustainable brands from Paris.

Jumpsuits
Cute and stylish, a jumpsuit is a fantastic idea for a Mariah Carey concert!
Purchase a durable and versatile jumpsuit to enhance your style from our list of the best organic cotton jumpsuits in 2023.

Mini skirts
Sexy and fashionable, mini skirts are another great idea. If you love to showcase your legs, wear a beautiful mini skirt . Add a cute blouse.
Available in a wide range of designs, colors, and materials, mini skirts can also be sustainable!
Take a look at our recommendations.

Flare pants
Bring 70s fashion to life in 2023 with a beautiful pair of flare pants. Complete your outfit with a cute crop top. If it's cold outside you can add a vegan leather jacket or a blazer.
The best bell-bottom flare pants, jeans, and leggings are comfortable, fashionable, and affordable.
Click here to discover them.

Corsets
Corsets can make your silhouette look more attractive and here's why: They help you have a proper posture while highlighting your waist area and making it look thinner.
If you are not sure about wearing a corset on its own, wear it on top of a shirt. This modern and fashionable approach shows you are not afraid to experiment when it comes to styling your clothes.
There is a lot of room to play when it comes to colors, prints, and textures. You can go for white on white, similar neutral colors, but also for vibrant prints that stand out.
Click here if you are interested in beautiful, affordable, and sustainable corsets.

Cute floral dresses
Flowers are a symbol of femininity and spring. Floral prints are great if you are looking for something cute and fun to wear.
Choose a beautiful floral dress from a sustainable brand and add a pair of comfortable shoes or sandals to complete your outfit.

Pleated dresses
If you love elegant outfits, do not hesitate to wear a pleated dress to the Mariah Carey concert. Choose a solid color because the pleated design is already very attractive and doesn't need any prints.
Your unique outfit will be ready in no time!
Don't sleep on these affordable and sustainable luxury brands!



Color block
If you adore bright colors, there is no reason not to wear them!
Create an amazing color block effect with pink and orange clothes that look great separately, but fabulous together.
Discover the 15 best British luxury fashion brands and designers.



Summing up
Mariah Carey is an amazing singer and going to one of her concerts is a fantastic opportunity to put together a stylish outfit!
Choose glamorous and unique clothes that make you feel attractive and confident. This is a special occasion and you should go for something different than what you wear on a daily basis.
Make sure to choose the right size for your body because this is the best way to achieve a flattering outfit. Avoid any uncomfortable clothing items and shoes. If you don't feel great, chances are you will not have a great time.
Check out the weather conditions in advance and choose your clothes accordingly.
If you like our tips, share this article with your friends!
Was this article helpful to you? Please tell us what you liked or didn't like in the comments below.
About the Author: Miruna Dulcea