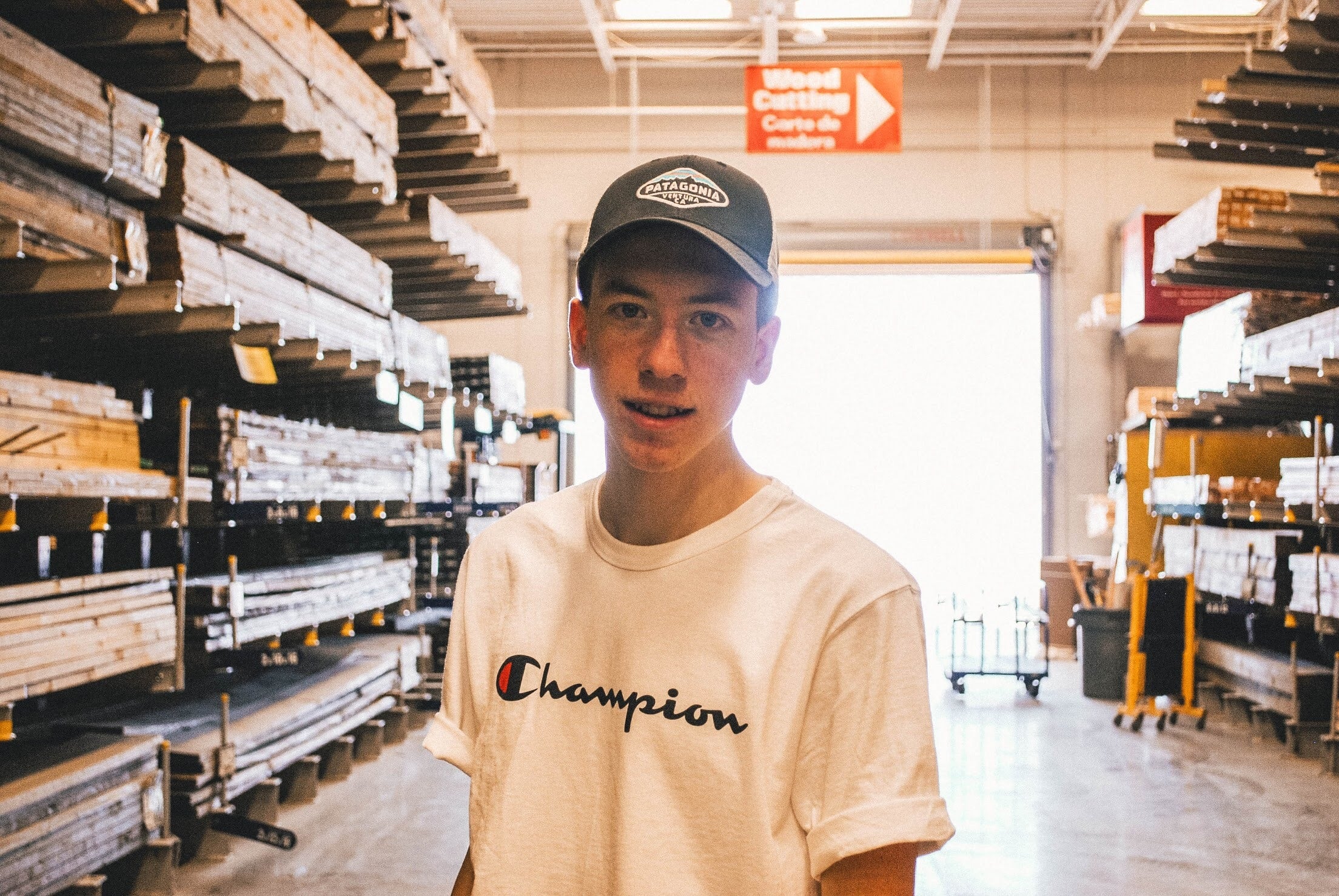 15 Best Outfit Tips for Your Interview at Lowe's
Lowe's is an American hardware chain, established in 1921. Lowe's has over 1700 locations worldwide with over 300,000 employees, making it the second-largest hardware chain in the United States. 
This store offers a variety of positions and hours, with hundreds of people filling out job applications at any given time. When preparing for your interview, you may be unsure of what to wear.  
Clothing may not guarantee you a job, but it can certainly affect your chances of getting hired and making a great first impression. 
Though it may vary from store to store and manager to manager, it is recommended to wear business casual clothes to your interview to look clean and neat and an ideal candidate for the position. 
Panaprium is proud to be 100% independent, free of any influence, and not sponsored. We carefully handpick products from brands we trust. Thank you so much for buying something through our link, as we may earn a commission that supports us.
Professional Attire 
Lowe's, like other retail stores, works hard to attract customers by keeping its stores and employees looking neat and tidy. You want to look professional for your interview to show how you will best represent the company and best serve customers. 
Learn what other professionals wear here.
Slacks 
Slacks or dress pants are a staple for interviews for a reason. They are professional without being too dressy and they are versatile, seamlessly blending in with your other clothes. Choose a pair in dark, neutral colors that aren't too flashy or distracting. 
Jeans
Dark blue or black jeans can still work for your interview. Make sure your jeans are hole and stain-free and are fitted without being skin-tight. Pair them with a button-down or blouse for a more business-ready look.
Find more tips for wearing jeans here.
Sneakers 
A pair of supportive sneakers are not only practical but can also look nice. Make sure your sneakers are clean and try to go for a solid, darker pair that will not stand out too much.
Check out these sneaker brands.
Shirt with a Collar
A polo shirt is similar to what many of Lowe's employees wear so you will blend in nicely. It is also a comfortable yet professional option. Choose an athletic or quick dry polo to stay dry even if you overheat or get nervous and sweat during your interview. 
Check out these collared shirts.
Button-Up Shirt 
A button-up shirt works great for women and men for any interview. You can leave your button-up shirt untucked for a more casual look, or tucked in your pants for a more formal look that provides more structure. Either way, you will look classy, neat, and ready for work. 
Try out these button-up shirts.
Midi Skirt 
A fitted, professional skirt is a great option for your interview. Choose a professional style such as a pencil skirt that is meant for an office and stay away from more casual, maxi-style skirts or mini skirts. Your skirt should be modest while also not restricting your movements. 
Good Hygiene 
Even if your clothes are clean and neat, if you are hygiene is poor, your chances of getting the job can be greatly affected. Hygiene is a huge part of making a good first impression. Make sure you are clean, smell nice, and are well groomed.   
This includes pulling your hair back, having clean nails, and neat, pressed clothes.
Find more ways to make your clothes smell good.
Turtle Neck Sweater
A turtle neck sweater is a perfect option for the colder months. A turtle neck will not only keep you warm but can also elevate your look. A nice knitted version is a classy choice that can be paired with slacks for a more elevated look. 
Avoid Being Too Casual
All though Lowe's is a more casual environment, dressing too casually can make you look like you aren't taking the position seriously enough. Avoid yoga pants, athletic gear, and sandals. Avoid any clothes with rips or tears (even if that is their intended style).
Save these casual looks for after your interview.
Express Yourself 
Your interview is meant to promote yourself and dressing like yourself is part of that. All though you don't want to dress too flashy or overdo it, you can still stay true to your style preferences. If you don't ordinarily wear skirts, then don't wear a skirt to your interview.
Stick with darker colors, but wear shades that you would ordinarily wear. All though your jewelry should be minimal, still choose pieces you like and best represent your style. 
Discover more ways to express yourself here.
Dress for the Position 
Depending on what position you are interviewing for, the dress code may vary. For instance, if you are interviewing for a cashier position and you notice the cashiers working wear dark pants and shoes, come to your interview in similar clothes.
Not only will you display attention to detail, but you will also show your interviewer how well you fit in at the company.
Find more dress code dos and don'ts here.
Khakis 
Khakis are an easy option to find that are both comfortable and professional looking. Khakis are more casual than dress pants so they can easily be paired with a t-shirt or a dressier top. They generally come in a neutral brown or beige color that will blend in with any other color. 
Practical Dress Shoes 
An interviewer will be looking at your entire outfit, including your shoes. Dress shoes will help elevate your outfit without drawing unwanted attention away from you. They also come in a variety of styles and fits so your foot can stay comfortable and stylish. 
Blouse 
A blouse is an affordable, versatile option for women. Blouses are more elevated than t-shirts while also being more chic than dress shirts or polos. They pair nicely with jeans, dress pants, and skirts and come in a variety of fits and styles so you are sure to find one you love.
Fitted T-Shirt
A t-shirt can still make a great first impression. Choose one that fits you well and is free of stains and holes. Choose a solid, dark color instead of one with wild patterns. Also, avoid a t-shirt with graphic imagery or writing that may offend. 
Was this article helpful to you? Please tell us what you liked or didn't like in the comments below.
About the Author: Shelby Bonner