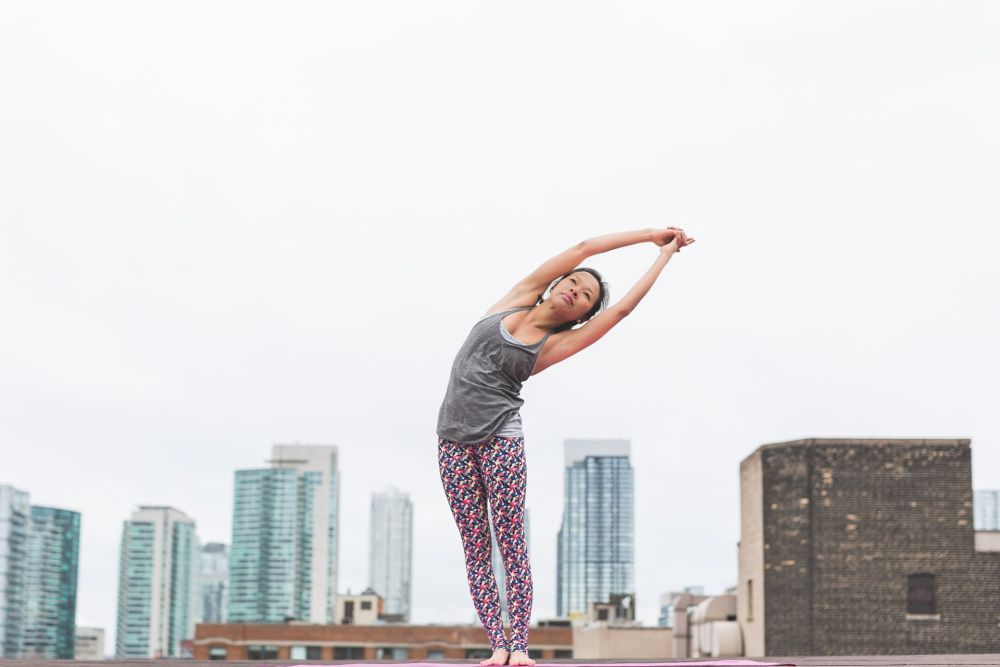 Kripalu Yoga For Beginners | Benefits Of Kripalu
What is Kripalu yoga exactly? Is Kripalu yoga for you? Is it advised for yoga beginners to practice Kripalu yoga? These are very common questions.
Kripalu yoga is a beautiful practice that is accessible to everyone. Regardless of your age, body type, size, shape, weight, level, you can practice Kripalu yoga.
Kripalu yoga uses postures, breathing and meditation to elevate the mind and find spiritual awareness. It has many benefits and changes you from within.
This type of yoga is less physical but more emotional and spiritual. It is usually practiced in three stages. At first, you learn how to practice the poses and discover yourself.
The second part trains you to hold the postures longer. It is a great exercise to build strength, flexibility and stamina. Plus, it increases focus and concentration.
Panaprium is proud to be 100% independent, free of any influence, and not sponsored. We carefully handpick products from brands we trust. Thank you so much for buying something through our link, as we may earn a commission that supports us.
What is Kripalu Yoga?
This yoga style is accessible to everybody. It is beginner friendly. Students are also encouraged to learn at their own pace. It emphasizes focusing on your body and doing what works best for you.
It is not a goal-oriented practice. Kripalu yoga for beginners promotes consciousness and self-exploration. It can be challenging at times. But it is necessary for fulfillment and healing.
Kripalu yoga is derived from Hatha yoga. It is a gentle type of yoga. It combines breathing exercises (pranayama), poses (asana), and meditation.
Kripalu yoga teaches acceptance and compassion, for your body, center of your being, and others. It is a modern type of yoga founded in the 1980s.
There is a strong emphasis on self-awareness in Kripalu yoga. Being more attuned to your body, you learn to do poses the way that best suits your body.
It is also challenging. Many exercises require longer holds like deep meditation sessions. Regular practice tests your limits and makes you aware of your potential.
This is a challenging approach to asana practice. It focuses on meditation and breath work. Plus, it encourages inward focus and spiritual attunement.
If you are completely new to yoga, Kripalu yoga is a good option to start with. Even if you are out of shape, you will learn the basics gently and easily. It is known as the yoga of compassion.
Kripalu yoga places equal importance on the mind, body, and spirit. It is a very popular type of yoga you should definitely consider as you explore yoga, no matter your level.
Benefits of Kripalu Yoga For Beginners.
No matter your age, size, ability, you can practice Kripalu yoga. It is a very accepting form of yoga. It is ideal for beginners looking to learn the basics in an gentle way.
Regular yoga practice is a great source of spiritual and mental transformation, as well as physical health. It increases strength, flexibility and stamina very effectively.
Kripalu promotes the idea of self-empowerment and believing in yourself. It benefits anyone who wants to discover themselves. It is a great way to develop your mind.
This not only benefits your yoga practice, but every other area of your life as well. It brings balance and harmony by developing a consciousness about the way you think, act, and feel.
Kripalu yoga is an amazing way to deal with stress and anxiety. It allows beginners to ease and calm down. Plus, it teaches unconditional love, also for yourself and your body.
It provides nourishing meditation and deep relaxation to revitalize the body and soul. For all levels and abilities. You learn internal healing for emotional stability, mental clarity and physical well-being.
Kripalu yoga works on your muscles as well as nerves, respiration, digestion, circulation and immunity. It helps with blood pressure, endurance and energy levels.
This type of practice offers far greater possibilities than an isolated physical discipline. It is a powerful tool for personal growth. This takes you to new depths in your practice and in your life.
Kripalu Yoga Workout For Beginners.
Getting started is actually the hardest part. If you do not want to jump straight away in a yoga studio, as a beginner, you can practice Kripalu yoga in the comfort of your own home.
To get the most out of your yoga practice, join the private Panaprium Support Group. Over there, you will find an awesome community of people on the same journey as you.
You do not need extreme amounts of strength or flexibility to practice Kripalu yoga for beginners. Put on comfortable clothes, get a great yoga mat, and you can get started.
If you focus on yourself, with time and commitment, you will reap amazing benefits for your health and well-being. Consistency is key to get results. Start with what feels comfortable and grow from there.
You can begin with just 10 minutes.
Breathing exercise (2min)
Movement (5min)
Meditation

 

(3min)
For a balanced practice, you want to incorporate all aspects of yoga. Include standing poses, as well as seated poses, forwards bends, backbends, twists and inversions.
Do not force yourself. Go at your own pace and do what feels right for you. Yoga should be an enjoyable experience, every step of the way. You can feel some discomfort at first, but avoid any pain.
Consistent yoga practice results in increased strength, flexibility, stamina, improved respiration, more energy and vitality. You will definitely see positive changes in yourself if you practice regularly.
Summing up:
It is highly recommended to practice Kripalu yoga for beginners. It is a gentle type of yoga accessible and adaptable to everybody. Plus, it has amazing benefits for health and well-being.
Kripalu yoga encourages newcomers to progress at their own rhythm. It emphasizes inner discovery and spiritual awareness. The body, mind and soul are equally important in Kripalu teachings.
Was this article helpful to you? Please tell us what you liked or didn't like in the comments below.