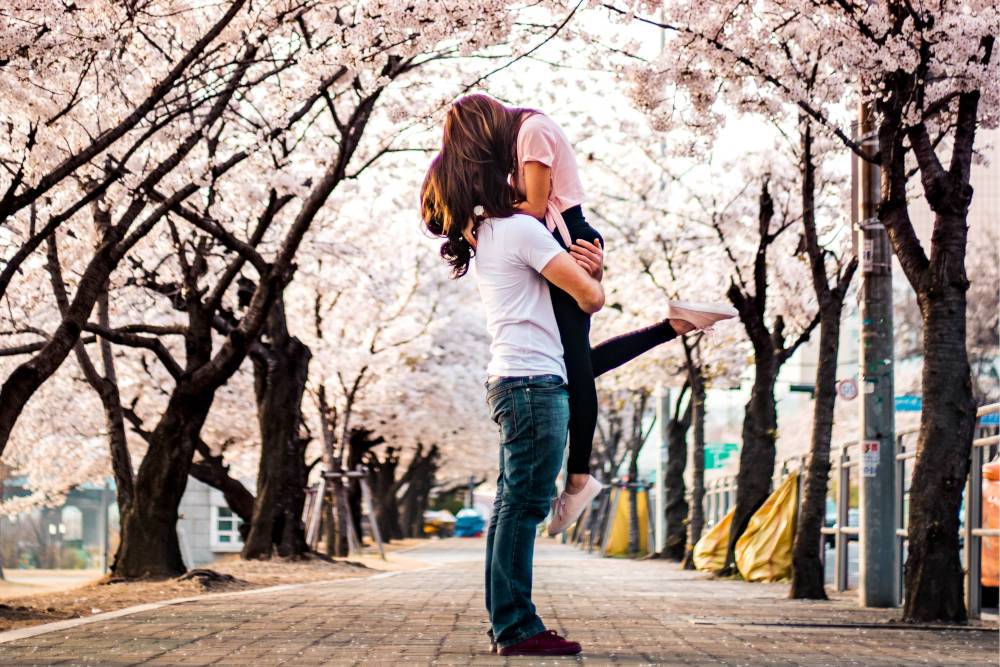 20+ Best Korean Summer Outfit Ideas For Guys
The best summer outfits for guys from South Korea are super stylish, lightweight, and breathable and feature beautiful pieces inspired by trendy, modern, and popular Korean aesthetics.

Koreans are some of the most well-dressed and fashionable people. It's easy to craft effortless and contemporary Korean-inspired summer outfits for men to love wearing during the warm season.

Korean summer fashion is super popular and originates from South Korean culture. It features comfortable, easy-to-wear, stylish fabrics and patterns that appeal to many boys worldwide.

These are some of the best Korean summer outfit ideas for guys to look great and feel their best with original and unique styles.
Panaprium is proud to be 100% independent, free of any influence, and not sponsored. We carefully handpick products from brands we trust. Thank you so much for buying something through our link, as we may earn a commission that supports us.


Well-fitting jeans


Denim jeans are a staple and the perfect addition to any Korean summer outfit for guys. You can pair them with a classic denim jacket and shirt to look great in a super stylish look.

Buy a great pair of well-fitting blue jeans from sustainable denim brands that use ethical and eco-friendly production processes.




Classic blazers


Wear a stylish blazer with the rest of your Korean summer outfit to dress up in style. Blazers are versatile and timeless and go well with any business casual look for men.

You can pair them with classic dress pants or jeans to complete your outfits. Wear fabulous blazers in grey, black, or brown to create original and fashionable outfits.

Here is our selection of affordable and sustainable blazers.




Flannel shirts


Flannel is a fashion staple to the classic Korean look. Well-fitting flannel shirts are ideal to complete any men's summer outfit. They help you look fabulous and stand out with a traditional look.

Here is our selection of affordable, locally-made flannel shirts.


Printed tees


Stand out from the crowd and make your mark with unique graphic tees that reveal your interests. Show off your personality and original style in the summer by putting on authentic pieces that nobody else is wearing.

Check out our selection of printed t-shirts and graphic tees.


Hooded jackets


Hooded jackets are a staple of the trendy Korean look. They are fantastic clothing pieces to craft fashionable, attractive, modern men's summer outfits to dress like a Korean.

Transform any regular outfit into a more original and unique look with hooded jackets. They are available in many colors and patterns to look fabulous.


Button-up shirts


Wear classic button-up shirts to craft stylish Korean summer outfits for guys. They are effortless and fashionable and part of any timeless look. You can wear dress shirts to look great and put together in warm weather.

Choose button-up shirts for any men's summer outfit when you want to look fabulous and stand out in a modern style without being too complicated.

Discover our selection of affordable and ethical button-up shirts.


Cargo pants


Cargo pants make casual Korean summer outfits that are comfortable and highly functional. They are perfect for showing great style with original everyday wear.

Wear men's cargo pants in neutral colors for a versatile and timeless look. They showcase an original fashion style inspired by popular street culture.

Check out our selection of the best sustainable cargo pants.


Sweatshirts and hoodies


You can wear fashionable cargo pants and a classic sweatshirt or hoodie for a casual look. The most versatile sweatshirts are affordable, stylish, soft, and sustainable.

A timeless sweatshirt will add an effortless and cozy touch to your Korean summer outfits. Check out our selection of cheap and eco-friendly sweatshirts.


Denim jackets


You can also wear lightweight and breathable denim jackets in the summer. Get attractive layers like a denim jacket to add a stylish touch to any outfit. A denim jacket can improve your dressing style drastically.

If you want to dress well and look fabulous like a Korean guy, wear a denim jacket to stand out and transform a regular outfit into a more modern and fashionable look.  

Check out our selection of denim jackets.


Polo shirts


Wear polo shirts as an effortless solution to craft a trendy Korean outfit for the summer. They are versatile, classic, timeless clothing pieces to build a fashionable, modern wardrobe for everyday wear.




Linen pants


Wear lightweight, stylish linen pants to feel comfortable and look fabulous with a Korean summer aesthetic. A high-quality pair of linen pants can instantly transform any outfit.

Make sure you wear the right pair of pants, according to your shoe height, with the right fit and length for your body type. Oversized and loose-fitted pants are perfect for summer outfits.

Our selection of beautiful linen pants that are also comfortable, affordable, and sustainable.


Leather jackets


Leather jackets are trademarks of the modern Korean fashion style. They help you dress flashy, glamorous, versatile, and casually. And you don't have to ride a motorcycle to rock it.

Put on a fabulous leather jacket to create a stylish, chic men's summer outfit. Choose clothes made from animal-free materials such as faux leather. No animal should have to suffer to create affordable and beautiful garments.

When crafting a stylish and unique outfit, let your personality shine through your clothes by focusing on what feels good for you. You will look more attractive if you avoid any clothing that makes you uncomfortable.

Check out our selection of vegan leather jackets.


Stripe tees


You can wear stripe tees for a casual, everyday look in the summer inspired by the best Korean fashion for boys. Horizontal stripes are in vogue and help you create timeless looks paired with neutral colors.



Quality shoes


Get fashionable shoes that match your skin tone and the Korean outfits you plan to wear. Proper footwear is crucial to looking great and feeling your best. Make sure your shoes complement your outfits.

A high-quality pair of shoes is essential to look stylish and dress like a Korean. Buy unique and original shoes from the best footwear brands that follow high social and environmental standards.

Ethically produced, quality shoes are essential additions to every wardrobe. It's one of the best investments you can make to improve your fashion style and dress like a Korean.


Flannel pants


Look cute and charming in chic flannel pants. If you want to dress like a Korean and stand out in the summer, wear beautiful and fashionable men's pants that help you look elegant and confident.


Denim shirts


The top of your outfit is crucial to dress beautifully in the summer. Denim shirts are super attractive. They help you craft classic Korean-inspired looks that are easy to wear.

One of the best ways to enhance your outfit is to choose the ultimate fashion statement that adds a distinctive touch and a personal flavor to any look.


Swim shorts


Swim shorts are very easy-to-wear pieces to embrace a chill and summer vibe. They are some of the most adorable, stylish garments you can wear, especially near the beach.

Comfy, classic swim shorts help you look fabulous and relaxed and are perfect for Korean-inspired outfits. You can pair swim shorts with an original tee or shirt for a fresh look.


Original sunglasses


Don't forget to wear classic eyewear to create the perfect Korean summer aesthetic. You can pair sunglasses with a dress shirt and jeans. Find eco-friendly and cheap sunglasses that protect you from the sun effectively.

Unique sunglasses are fantastic accessories to create the ultimate summer style for guys. They make an effortless yet incredibly chic addition to any Korean-inspired outfit.

Check out our selection of affordable and sustainable sunglasses.


Crossbody bags


Choose one aesthetic and functional accessory to wear with the rest of your Korean outfit for the summer. It can be a handbag, purse, backpack, or crossbody bag.

Accessories add a distinctive touch and a personal flavor to any look. They are crucial to completing every Korean outfit for guys and making you stand out. Pick something you like and feel the most comfortable wearing.

But don't overdo it. One accessory is plenty enough. Remember, less is more. If you wear too many items at once, you risk losing style, versatility, simplicity, and elegance.

Check out our selection of fashionable faux-leather handbags.


Bomber jackets


It can still get chilly in the summer, especially at altitude. So make sure to pack a classic bomber jacket for the colder days. Gilets, puffers, vests,  and jackets help you stay warm and complete any Korean casual outfit for guys.

Look for high-quality and sustainable bomber jackets that will help you not only lower your ecological footprint but also improve your dressing style drastically.




Stylish turtlenecks


Pair a stylish turtleneck to look fabulous in no time, even in the summer. This Korean outfit idea is perfect for dressing stylishly and avoiding colder temperatures.

The best turtlenecks are cheap, comfy, and ethically made from eco-friendly and cruelty-free fabrics. Buy knitwear from sustainable brands that support responsible production practices.

Check out our selection of the most adorable, comfortable, and affordable organic cotton turtlenecks made under high standards.
Was this article helpful to you? Please tell us what you liked or didn't like in the comments below.