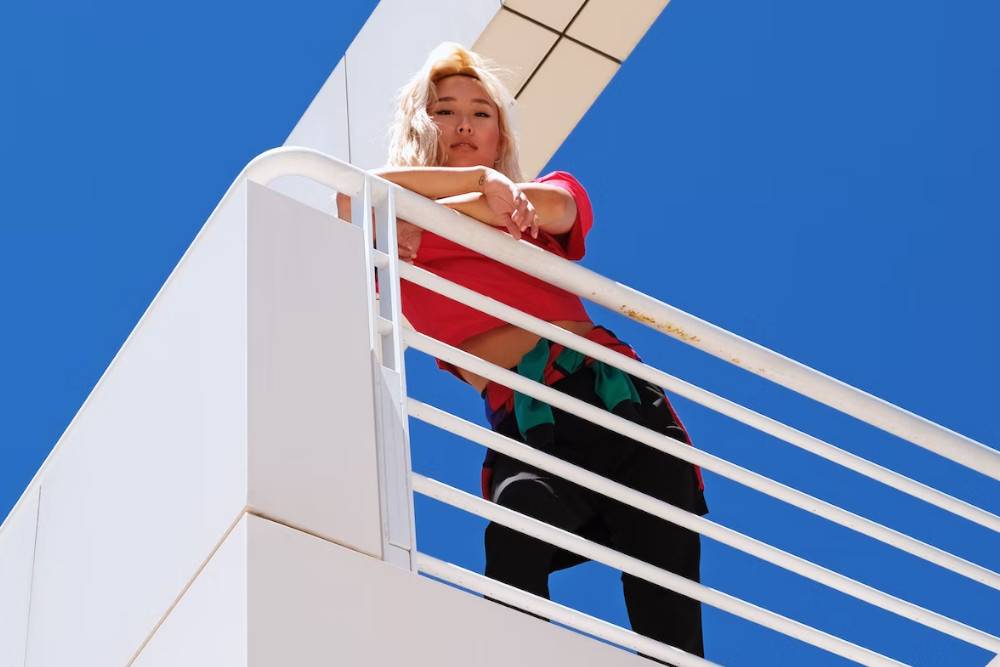 20+ Best Korean Summer Outfit Ideas For Girls
The best summer outfits for girls from South Korea are super stylish, lightweight, and breathable and feature beautiful pieces inspired by trendy, modern, and popular Korean aesthetics.

Koreans are some of the most well-dressed and fashionable people. It's easy to craft effortless and contemporary Korean-inspired summer outfits for women to love wearing during the warm season.

Korean summer fashion is super popular and originates from South Korean culture. It features comfortable, easy-to-wear, stylish fabrics and patterns that appeal to many ladies worldwide.

These are some of the best Korean summer outfit ideas for girls to look great and feel their best with original and unique styles.


Panaprium is proud to be 100% independent, free of any influence, and not sponsored. We carefully handpick products from brands we trust. Thank you so much for buying something through our link, as we may earn a commission that supports us.

Camisole tops


Add gorgeous, classic camisole tops to your Korean summer outfit to dress well and feel great. They are perfect for girls who want to craft attractive, visually stimulating looks.

Here are the best organic cotton camisoles for women to wear this warm season.




Colorful skirts


A colorful midi skirt is perfect for crafting fashionable and attractive Korean summer outfits. Choose a stylish skirt with a midi or maxi length from an eco-friendly brand, or head to your nearest thrift store.

Here is our selection of affordable and sustainable midi skirts.


Denim jeans


Denim jeans are a staple and the perfect addition to any Korean summer outfit. You can pair them with a classic tank top or camisole to look great in a super stylish outfit for girls.

Buy a great pair of blue jeans from sustainable denim brands that use ethical and eco-friendly production processes.


Crop tops


Crop tops are a staple of the trendy Korean summer look for girls. They are fantastic clothing pieces to craft fashionable, attractive, modern outfits for ladies.

Transform any regular summer outfit into a more original and unique look with crop tops. They are available in many colors and patterns for fashionistas interested in looking fabulous like a Korean.

Check out our selection of beautiful, stylish, and comfy crop tops.


Summer dresses


Choose breathable, lightweight, and comfortable clothes like Korean-inspired summer dresses to look great and feel your best on a hot summer day.

Wear a stylish summer dress that flatters your body with the right fit. Make sure it balances your hips, waist, bust, and shoulders. The best summer dresses for girls flatter the curves without being too revealing.

Our selection of summer dresses.




Graphic tees


Stand out from the crowd and make your mark with unique graphic tees that reveal your interests. Show off your personality and original style in the summer by putting on authentic pieces that nobody else is wearing.

Check out our selection of printed t-shirts and graphic tees.




Denim shorts


Denim shorts are very easy-to-wear pieces to embrace a chill and sexy vibe. They are some of the most adorable, stylish garments you can wear in the summer to dress like a Korean girl.

Soft, gorgeous jeans shorts help you look fabulous and relaxed and are a staple for Korean-inspired summer outfits for ladies. You can pair denim shorts with an original tank top, crop top, or a graphic tee for a fresh look.

Here is our selection of affordable and sustainable denim shorts.




Unique sunglasses


Don't forget to wear classic eyewear to create the perfect Korean summer aesthetic. You can pair sunglasses with a tank top and skirt. Find eco-friendly and cheap sunglasses that protect you from the sun effectively.

Unique sunglasses are fantastic accessories to create the ultimate summer style for girls. They make an effortless yet incredibly chic addition to any Korean-inspired outfit.

Check out our selection of affordable and sustainable sunglasses.


Mini skirts


The bottom of your outfit is crucial to dress beautifully in the summer. Short skirts are super cute and feminine. They help you craft attractive Korean-inspired looks that show off your long and beautiful legs.

One of the best ways to enhance your look is to showcase your unique assets. Combine a classic top with an original short skirt to create a gorgeous summer outfit for girls.

Here is our selection of beautiful mini skirts.


Denim dungarees


Denim dungarees and overalls are the ultimate fashion statements to create in-trend Korean-inspired summer outfits for girls. They are highly comfortable, easy to wear, and protective against the elements.

Check out our selection of sustainable dungarees and overalls.


Cute hats


Choose one aesthetic and functional accessory to wear with the rest of your Korean summer outfit. It can be a hat, cap, beanie, or sunglasses.

Accessories add a distinctive touch and a personal flavor to any look. They are crucial to completing every outfit for girls and making you stand out. Pick something you like and feel the most comfortable wearing.

But don't overdo it. One accessory is plenty enough. Remember, less is more. If you wear too many items at once, you risk losing style, versatility, simplicity, and elegance.

Check out our selection of fashionable and sustainable hats.




Organic underwear


Most clothes are toxic to your health and the environment. Make sure you buy organic clothing, especially for pieces worn close to the skin. The skin is the best organ in the body. It absorbs everything it touches.

You can wear organic cotton underwear in the summer to craft stylish Korean-inspired women's outfits. Choose comfortable, supportive, breathable, and ethically made pieces.

Discover our selection of the best organic cotton undergarments to wear in the summer.


Classic leggings


Stylish and classic tights and leggings are perfect for crafting beautifully comfortable Korean summer outfits for ladies. They make a great addition to any casual, effortless, and modern style.

Try on a sporty look to dress like a Korean with fabulous activewear and athleisure featuring super soft and comfy leggings that you can pair with an original tee or crop top.

Discover the best affordable and sustainable leggings you can wear in the summer.


Tracksuits and sweatsuits


The perfect Korean summer looks for girls include bold tracksuits, flashy sweatsuits, workout pants, and matching jackets. Choose cozy loungewear and athleisure with unique aesthetics.

Buy high-quality and ethically made athletic clothes with eco-friendly fabrics that last a long time. Use this list of the most sustainable tracksuits and sweatsuits.


Button-up shirts


Wear classic button-up shirts to craft stylish Korean summer outfits for girls. They are effortless and fashionable and part of any timeless look. You can wear dress shirts to look great and put together in warm weather.

Choose button-up shirts for any Korean outfit for ladies when you want to look fabulous and stand out in a modern style without being too complicated.

Discover our selection of affordable and ethical button-up shirts.




Sweatshirts and hoodies


Cozy sweatshirts and hoodies make great Korean summer outfits that are versatile, functional, and effortless. They help you look cute and feel comfortable when you want to relax in an easy-to-wear and modern look.

Our selection of cheap, comfy, cute, sustainable hoodies.


Athletic shorts


Athletic shorts are an incredible option for crafting fashionable Korean summer outfits, as they are more breathable and comfortable to wear than regular casual shorts.

They are lightweight and facilitate comfort and free movement. Buy soft, durable, affordable, cute athletic women shorts made of planet-friendly fibers.

Discover the best ethically-made sweat shorts.


Schoolgirl outfits


Why not try a cute, gorgeous schoolgirl outfit that will make your heart happy. It's easy to dress like a Korean girl if you choose the right combination of clothes to create a classic girly look.

The schoolgirl style is modern, elegant, chic, and popular for all ages. It helps you look young, attractive and impress in a beautiful Korean-inspired summer outfit.




Denim jackets


You can also wear lightweight and breathable denim jackets in the summer. Get attractive layers like a denim jacket to add a stylish touch to any outfit. A denim jacket can improve your dressing style drastically.

If you want to dress well and look fabulous like a Korean girl, wear a denim jacket to stand out and transform a regular outfit into a more modern and fashionable look.

Check out our selection of denim jackets for women.




Button-up rib tees


Make an impression with a cute and classic button-up rib tee you can wear with jeans to craft fabulous Korean-inspired outfits. Cropped rib t-shirts are also a great choice and go-to's for a fashionable summer look.


Stylish blouses


Try to pair a cute and stylish blouse with a skirt for a fashionable Korean summer outfit. This style usually consists of original bottoms with a feminine short blouse.

Check out our selection of affordable and sustainable blouses.


Traditional outfits


Wear a traditional Hanbok dress to impress and stand out in a beautiful Korean summer outfit. Find a high-quality and stylish Korean clothing that stands the test of time.

Hanbok is a traditional costume but also very popular in modern fashion. Koreans often wear modernized Hanbok in street fashion, and even famous K-pop artists put on Hanbok in their music videos.
Was this article helpful to you? Please tell us what you liked or didn't like in the comments below.