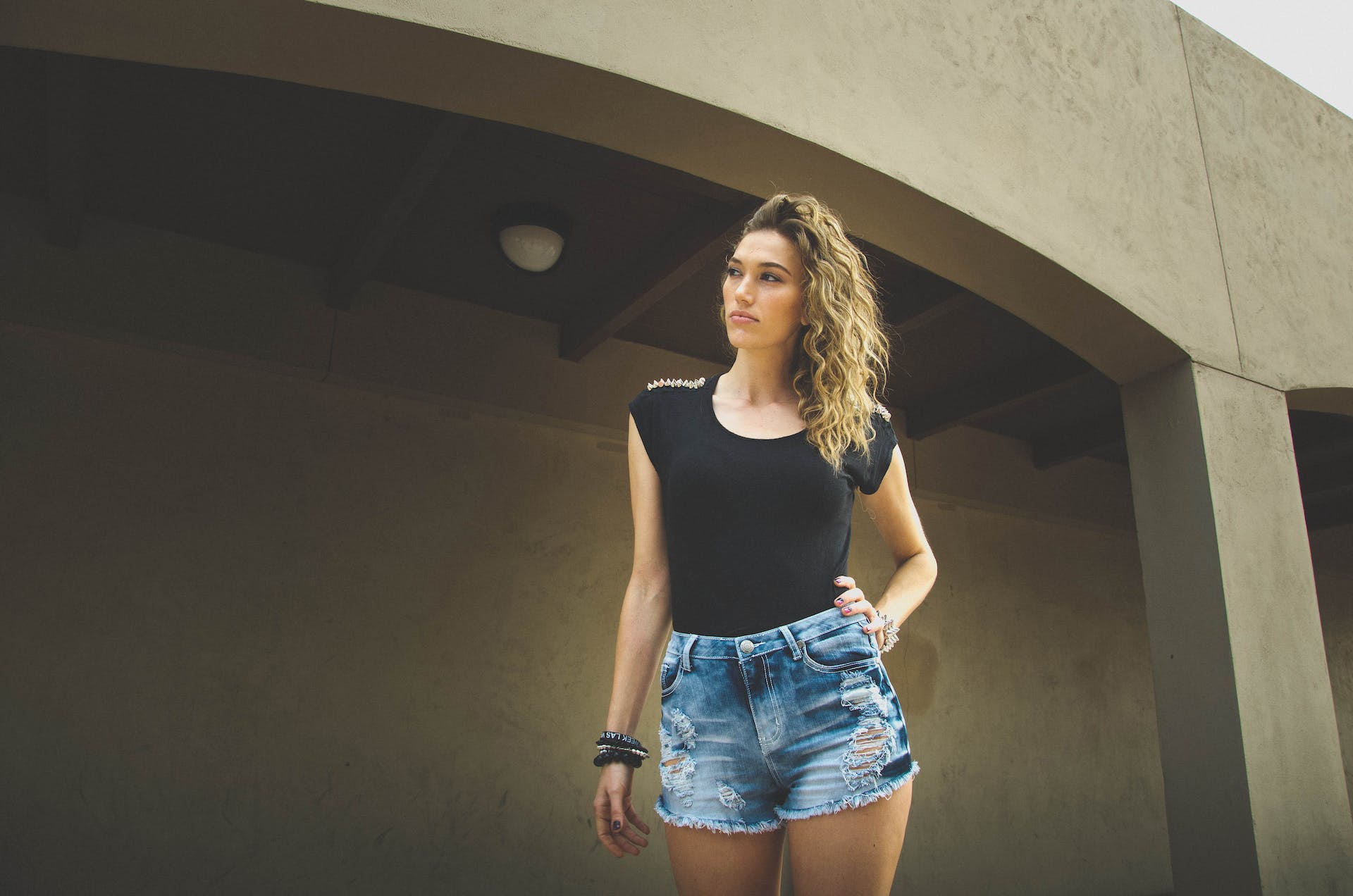 How To Dress For A Justin Bieber Concert - 15 Looks
If you are planning to attend a Justin Bieber concert it is very important to put on the right clothes that will allow you to have the best time.

The perfect concert outfit prioritizes comfort without sacrificing style. Modern aesthetics, high-quality materials, as well as basic pieces can help you achieve the perfect trendy look.
In this article, we are going to reveal some of the best clothing items you can wear to a Justin Bieber concert. Keep reading to discover them.
Panaprium is proud to be 100% independent, free of any influence, and not sponsored. We carefully handpick products from brands we trust. Thank you so much for buying something through our link, as we may earn a commission that supports us.

Denim shorts
Trademarks of a modern fashion style, denim shorts can help you create a beautiful and versatile outfit for the Justin Bieber concert.
Match a pair of denim shorts with a simple top and a white blazer for a chic look.
Check out our sustainable recommendations.



Bomber jackets
Choose a fashionable bomber jacket if you want an effortless and easygoing outfit that is perfect for a Justin Bieber concert, but also for many other occasions.
When it comes to mixing and matching, you have a lot of freedom: You can wear your bomber jacket with a T-shirt and a pair of jeans, with a skirt and a tank top, or over a dress. Complete your outfit with a pair of comfortable sports shoes.
For more fashion inspiration, take a look at these affordable and sustainable streetwear brands.




Printed shirts
Justin Bieber himself has been spotted many times wearing printed shirts.
You can let yourself be inspired by his fashion choices and wear a printed shirt to the concert. Add a pair of distressed jeans and your favorite jewelry.
Discover our sustainable selection of shirts.

Jeans
Jeans are one of the most popular clothing items in the entire world and that's because of their versatility.
You can wear jeans on many occasions, including a Justin Bieber concert. For a modern look add a beautiful crop top.
The best jeans are comfortable, affordable, and sustainable.

T-shirts
T-shirts are basic clothing items that serve so many purposes!
If you aim to create a simple and comfortable outfit, you can't go wrong with a T-shirt. Make sure to choose a high-quality material and the right fit for your body.
Take a peek at our sustainable recommendations.



Crop tops
Crop tops are very fashionable in 2023. You can show that you are up to date with the latest trends with a cute outfit that features a crop top.
Be a conscious consumer and purchase one of these 15 best affordable and sustainable crop tops.



Sweatshirts
Sweatshirts are soft and comfortable.
If you love comfort when it comes to your attire, wear a sweatshirt with a pair of shorts or jeans.
Learn how to enhance your sporty fashion style wardrobe from our article.

Pants
Pants are fantastic clothing items that come in so many designs, materials, and colors that it's impossible not to find a pair that looks flattering on your body.
Attend a Justin Bieber concert wearing an amazing outfit with pants.


Mini skirts
Make your outfit more attractive with a beautiful mini skirt. Wear it with a tank top and an unbuttoned shirt for a cool look.
Discover the best affordable and sustainable mini skirts.
Mini dresses
You can save a lot of time and effort with the right mini-dress.
Where it on its own or complete your outfit with a denim jacket if it's chilly.
Click here if you are interested in affordable and sustainable dresses.


Shirt dresses
Shirt dresses mix the elegance of a shirt with the comfort of a dress. They are fantastic clothing pieces that can help you have the best outfit for a Justin Bieber concert.
You can add a cinch belt or a corset to make your look even more interesting.
For ethical fashion inspiration check out our article.



Tank tops
Thank tops are basics that should be in everyone's wardrobe. That's because they never go out of fashion and they can be worn both as undergarments and as garments.
Create an effortless outfit with a beautiful tank top and a pair of jeans.
Purchase high-quality tops made by eco-friendly brands.



Denim vests
Denim vests are stylish and versatile. They provide comfort and freedom of movement and are lighter than jackets.
Most of your relaxed outfits will look stunning with a denim jacket.
Take a look at these 15 best affordable and sustainable denim brands next time you want to purchase a jacket, jeans, or a vest made of denim.

Pinafore dresses
You can create an amazing concert outfit with a pinafore dress.
Wear a T-shirt underneath for a comfortable and stylish look. Complete your outfit with a pair of ballet flats or sports shoes.
Here are 10 popular clothing brands from Colorado that sell affordable and eco-friendly clothes.

Dress casually
A Justin Bieber concert is an amazing opportunity to listen to some of your favorite songs and dress up a little for the event. However, we recommend you keep things casual if you want to feel comfortable the whole time.
Don't forget that you can look amazing in relaxed clothes if you know how to mix and match them.
Learn how to look hot in casual clothes with our tips.

Bandeau top
Bandeau tops are very stylish and can be worn with a shirt and a pair of shorts for an amazing concert look.
Purchase yours from a sustainable brand.



Comfortable shoes
Don't forget that attending a concert involves a lot of walking, dancing, and standing. This can hurt if you don't wear the right shoes.
The best shoes for a Justin Bieber concert are beautiful, versatile, and comfortable.
Check out our sustainable recommendations.



Summing up
The best outfit for a Justin Bieber concert should mix style and comfort. There are many things to choose from, and there is no need to spend a large amount of money on new clothes.
Many sustainable brands produce amazing and affordable fashion that you can match with basic items from your wardrobe.
A cute dress or a jeans and T-shirt combination can always save the day when it comes to concert outfits.
Always buy clothes in the right size for your body because anything too small or too big will not be as flattering.
If you like this article, share it with your friends!
Was this article helpful to you? Please tell us what you liked or didn't like in the comments below.
About the Author: Miruna Dulcea