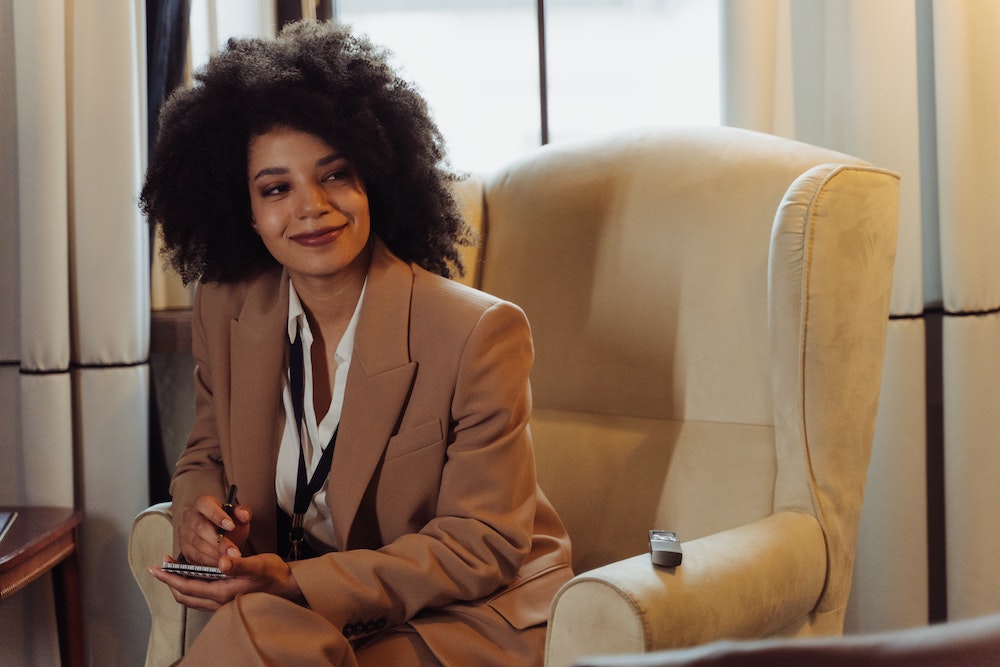 The Best Style Secrets of Successful Journalists
Journalism is one of the most exciting vocations out there. It is also one of the most important and integral parts of helping democracy to flourish and keeping those in power accountable. Nonetheless, no matter what you are reporting on, it is certainly a very taxing job, due to the need to provide accurate information and present it in a way that is exciting to read. 
One thing that journalists should be focusing on is wearing the right clothes to communicate the seriousness and gravity of their position. By dressing for success, journalists will certainly feel the part, easily allowing them to do their job to the best of their ability. This is especially important when you are just starting in the profession.

If you are seriously thinking about becoming a journalist, or you are simply interested in what a journalist might wear while on the job, then you are definitely in the right place. This guide has all the top tips and tricks for dressing like someone who knows what they want and when they want it. 
Panaprium is proud to be 100% independent, free of any influence, and not sponsored. We carefully handpick products from brands we trust. Thank you so much for buying something through our link, as we may earn a commission that supports us.
A Smart Suit
If your job requires you to be presentable and meet lots of people, looking the part is often half the battle. Wearing a smart and well-fitted suit, with a freshly tailored shirt and fine trousers, is essential. It might be one of the most expensive fashion purchases you make in a while, but it is certainly an investment worth making.

Here are our recommendations for the 20 best affordable and sustainable suits for men and women. 
Elegant Shoes
Landing on your feet as a journalist is important when it comes to exuding confidence and finding the facts that matter. This makes buying the right shoes, and balancing elegance with comfortability is one of the most important parts of building that killer wardrobe. 

A simple rule of thumb is the more presentable your job requires you to be, the smarter the choice of shoe. 
To help you make the best possible decision, we have rounded up the 30 best vegan and ethical shoe companies. 
A Chic Pencil Skirt

For female news reporters or women required to attend important political or legal events, a chic pencil skirt — paired with a strong blouse — can exude pure confidence and reliability. If you are doing something more informal, a pencil skirt can also look good with a T-shirt or a casual shirt.

Here is our complete, and essential, list of the 20 best affordable and sustainable pencil skirts. 
Comfortable Jeans
In more informal journalism environments, smart casual is the name of the game. This means you can wear more comfortable, easy-to-wear clothes; make sure to invest in a great pair of jeans to help you focus better on your job. If your job, like being a war journalist, requires you to be on your feet a lot, it's worth focusing on durability to make sure you buy jeans that last. 
Check out our must-read list of the 10 best affordable and sustainable hemp denim jeans. 
A Strong Blazer
Having the right finishing touch can elevate your look, showing the world around you that you mean business. A nicely-fitted blazer makes you stand out amongst the crowd, enabling you to find the right scoop or accurately report on a story. A great blazer can look over both a classic midi-dress or even jeans and a t-shirt; perfect to put on to look smart in a rush. 
We have a great selection available for you to read of the 12 best-recycled blazers for an elegant outfit. 
A Confident Blouse
A confident blouse is a necessary staple of any female journalist's wardrobe, and it can be worn over a smart shirt or midi-dress. If you want to be taken as a true professional, whether in the office or out in the field, it is worth opting for a simple look. Avoid distracting ruffles or elegant patterns for strong colors and excellent finishing touches.  
Worried about how a blouse would look on you? Here are the 15 best affordable blouses for broad shoulders.
High-Waisted Trousers
When you choose to mean business, the way you wear your trousers matters. To signify you are someone who takes journalism seriously, high-waisted, sharply-defined trousers can help to complete your look. They can be paired excellently with a flowy shirt that can be tucked in or a t-shirt. 
Learn more from our selection of the 15 best affordable and recycled pants you'll love. 
A Large Trench Coat
During the long autumn and winter months, make sure that you are protected from inclement weather by buying a large trench coat. Not only will it keep you comfortable, but it will also certainly make you look the part of someone willing to stick it out and be the best journalist possible. 
You can learn more from these 20 best affordable and sustainable winter coats. 
A Fashionable Fedora
Journalists might not literally be detectives, but those involved with investigative work certainly do work with very similar job descriptions. As no detective look is complete without a sharp fedora, it is a great idea to buy one that complements the shape of your head. It looks especially good with a strong shirt and jacket. 
Check out our excellent list of 15 affordable and sustainable hats and beanies. 
Dress up for your specialty
Journalists cover everything from on-the-ground shoe-leather reporting to specialties such as media, politics, industry, and more.
Additionally, the types of places where you work can differ — requiring your dress code to adapt. So, whether you work for an in-house newspaper or at home as a freelancer, understand what people at your work are wearing and dress for that particular role.
If you are shopping on a budget then it is worth checking out the 15 best Instagram thrift stores you need to know. 
Was this article helpful to you? Please tell us what you liked or didn't like in the comments below.
About the Author: Redmond Bacon