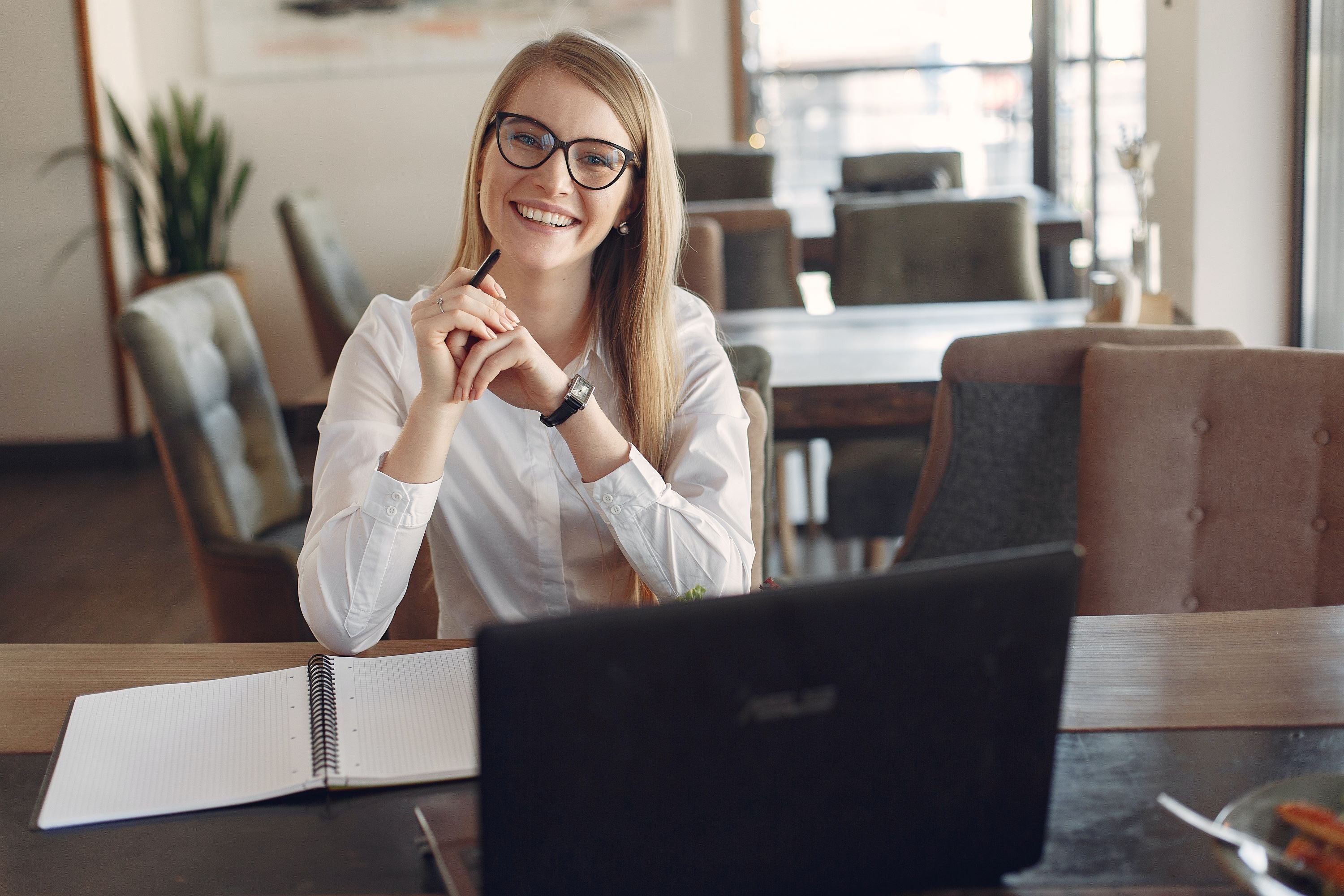 15 Inspiring HR Manager Outfits You Will Love
HR is a fast-paced, diverse environment that requires constant multitasking and frequent interaction with many individuals.
As an HR manager, it is critical to look your best because it is a demanding sector where first impressions matter a lot. Learn how to dress for a human resources career and use your wardrobe to your advantage.
Here are 15 outfit ideas we have put together to inspire you to create a unique HR manager wardrobe.
Panaprium is proud to be 100% independent, free of any influence, and not sponsored. We carefully handpick products from brands we trust. Thank you so much for buying something through our link, as we may earn a commission that supports us.
Black Slacks
Black slacks are a terrific option and an absolute must in your wardrobe. They are professional and help you appear well-dressed. 
You can pair the black slacks with shirts or blouses in a lighter color palette for an ultimate cute office look. 
Discover the 15 best affordable and recycled pants that you will love.
Blazer or Jacket
Appearing professional and well-dressed is a big part of an HR manager's job. An HR manager is in and out of meetings all day long. 
So, an attractive blazer or a classic jacket will help you look professional and beautiful. 
Go for classic cuts that outline your figure but are comfortable at the same time. 
Shirt + Vest 
Go for monochrome shirts in light pink, blue, or white, and team them up with a beautifully knitted vest. Pick other materials or suit vests if you prefer them over knitwear. 
Pair the shirt plus vest combo with your slacks or jeans in darker shades for an ultimate powerful yet approachable look. 
Our selection of the 15 best affordable and sustainable sweater vests.
Midi Skirt 
A trendy, voluminous midi skirt is another perfect addition to an HR manager's wardrobe. 
Avoid skirts with high slits or shirts with see-through material, as these might show too much skin or be too provocative for the workplace.
Pair your midi skirt with a cute shirt or blouse, and you have a stunning outfit for another successful day. 
Our collection of the 20 best organic cotton skirts of 2023.
Suit 
When picking a suit go for feminine cuts that subtly outline your figure. Pair it with chic yet comfortable high heels. 
An HR manager is in meetings with CEOs and other high-management level people, so appearing professional and well-groomed is crucial.
 Even in companies with a relaxed dress code, having a suit at hand is still a good idea.
Check out more dressing styles at work to inspire you.
Belted Dress
A belted dress paired with high heels or classic flats is another cute outfit for HR managers. 
Go for dresses that suit your body well and are at least knee-length. There are numerous color and pattern options to select from, so pick the one that makes you feel good. 
Discover our selection of the 10 best ethical and vegan leather belts.
High Heels
High heels are a great option, especially if you have meetings with higher-level management or have to interview new candidates.
As an HR manager, you represent not only yourself but also your company. The heels do not have to be very high, as long as they are comfortable and support your feet well. 
Here are the 13 best affordable, vegan, and sustainable heels to help you make a conscious choice.
Jeans 
In some companies, the dress code is less strict, so feel free to wear a pair of nice jeans occasionally for outfit variations. 
Pair the jeans with a cute shirt or blouse and throw in there a belt and a pair of comfy shoes. 
Check out the 15 best affordable, sustainable, Australian-made jeans.
Button-down Shirt 
You can create an endless number of outfits with button-down shirts. There are numerous patterns and color shades to choose from.
A button-down shirt is an absolute must in any HR manager's wardrobe. Pair them with your tight skirts, slacks, or jeans for varying outfits for each office day. 
Find out how many shirts a minimalist should have.
Purse or Backpack
A purse is a perfect accessory to keep your notebooks and other items safe. 
Choose purses that are big enough to carry your stuff but not so large that make you feel uncomfortable or spoil your outfits. 
Alternatively, get a cute backpack in a classic, beautiful design that will go great with your professional outfit. 
Our selection of the 15 best faux leather designer handbags of 2023.
Skirt and Blazer 
A skirt combined with a blazer is a terrific outfit option if you are tired of pants. This successful combination is feminine, professional, and attractive. 
You can opt for a monochrome set and pair it with a cute blouse or shirt. Alternatively, go for grey, brown, or black skirts and blazers in more vivid and joyful colors for a trendy look. 
Check out our selection of the 20 best sustainable and affordable pencil skirts.
Comfortable Shoes
Oxford shoes, flats, and espadrilles are perfect examples of comfortable shoes that can nicely complete your look. 
You can wear sneakers in some companies with a less strict dress code. 
Choose your shoes wisely to better your look and feel comfortable the whole day. 
Check out the 30 best ethical and vegan shoe companies.
Turtleneck
Your HR manager wardrobe will not be complete without a turtleneck.
Turtleneck sweaters are versatile and can be tucked in your slacks or skirts to create a beautiful office look.
Our selection of the 15 best affordable and ethically made turtlenecks.
Jewelry
Pick a finely-made necklace, cute earrings, or a watch to give a nice final touch to your HR manager outfits.
Do not wear too much jewelry or heavy makeup. Put on light makeup and select jewelry items that are beautiful, tasteful, and best represent your unique style.
We have put together the 10 best ethical jewelry brands to help you choose.
Dress and Cute Cardigan
Pair a tight-fitting, beautiful dress with a cute cardigan for an ultimate business chic look. Add a scarf and beautifully designed jewelry for a complete look.
Alternatively, you can wear a pencil skirt with a blouse and top it off with a cardigan. Choose the option that suits you best.
Check out the 15 best ethical brands for organic cotton cardigans.
Was this article helpful to you? Please tell us what you liked or didn't like in the comments below.
About the Author: Gohar Davtyan