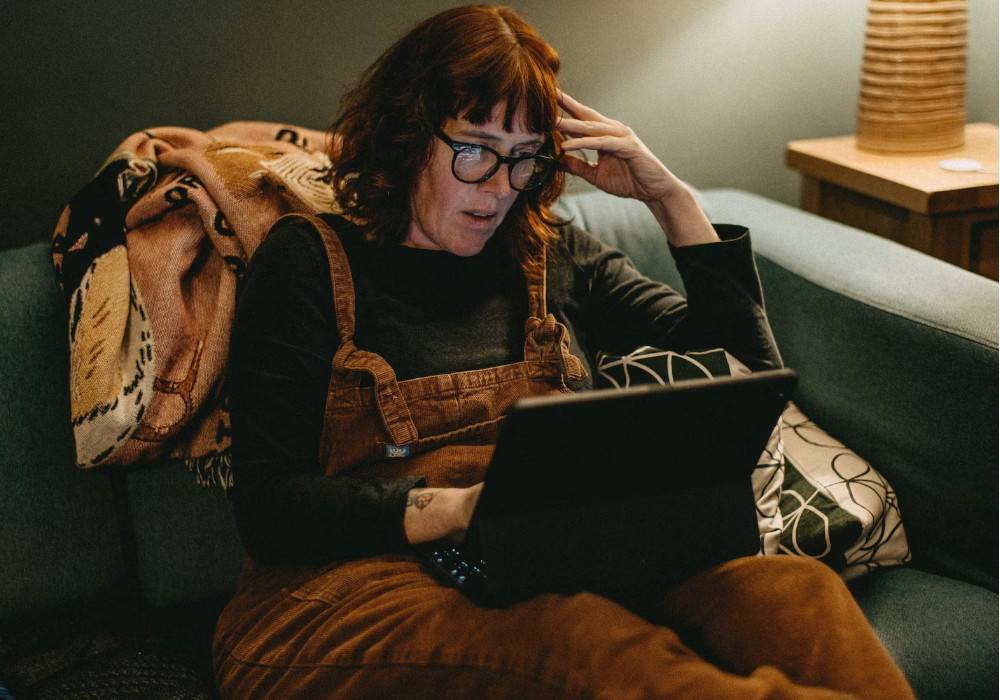 10 Ways On How To Dress Like The Most Epic Author
Whether you want to dress in the dark academia look or you're an author looking to attain that effortless aesthetic, there are a few key elements and tropes to consider when achieving the perfect author outfit.

If you're looking to be as fashionable as possible day in and out then it's important to be consistent when choosing your looks, identify the type of outfits that suit your personal style whilst considering what location these outfits would work best in, and consider the aesthetic you want to attain. Dark Academia, Allure, 90's Nostalgia, Casual, or Free Spirit?

Having sustainable basics and classic set pieces in your closet can make or break the perfect author ensemble that appears as instinctive and chic as your favorite author.


Panaprium is proud to be 100% independent, free of any influence, and not sponsored. We carefully handpick products from brands we trust. Thank you so much for buying something through our link, as we may earn a commission that supports us.

Dark Academia


The dark academia look is emboldened with class. The purpose of this look is to appear as sophisticated as any Ivy League professional of yesteryear. The staple pieces are tweed blazers and anything plaid.

It's imperative to wear sizes that fit your body type especially, as the majority of the items in this style are bulky and made for colder climates. Including accessories such as gold-rimmed spectacles and a little black notebook would tie these outfits together quite well.

See more of our sustainable blazers here.


The Comfortable Creative


In this look, the name is the game! Comfort is key. By keeping things as casual and comfortable as possible, the writer can focus primarily on their work. This is where sustainable basics come in.

Having monochromatic or colorful staple pieces in your wardrobe such as oversized t-shirts, hoodies, sweatpants, and shorts will allow for a more versed range of cozy outfits that keep you relaxed and in the zone for any task ahead.

The goal of this style is not to appear consistently on Instagram or TikTok but to simultaneously create masterpieces whilst scheduling a cheeky nap here and there.

Peruse more of our selection of sustainable sweatsuits here.


Free Spirit Fictioneer


The combination of color and comfort is what draws people into this style. Free-flowing dresses, bell bottoms, patterned scarves, and a multitude of crochet fabrics bring this attire together.

The fanciful accessories of titanium rose quarts bangles and beaded ankle bracelets are not short-stocked for this particular garb.

This writer will most likely have a few tarot cards, crystals, and incense laying about the house. There could even be a few spiritual readings littering the room as well, furthering the bohemian aesthetic.

See our boho pant options for more on how to achieve this look.




Travel Blogger


An outfit ideal for writers seeking adventure or just looking for a retreat. Combining fashion with function for anyone looking to write on the go in the dunes of the cape. The outdoors is a beautiful backdrop to spill emotion into your writing.

Essential pieces include; denim, flannel, hiking boots, and heck, throw in a stetson hat while you're at it. These items are versatile and can be mixed and matched for day-to-day wear. Designer labels have been swapped for thrifted garments in this style.

Check out our travel outfit ideas detailing great looks for specific destinations.


Born To Be Wild


This look speaks to the heartthrobs and antiheroes of writers. Going against the grain and ready to do it in style. Radiate charismatic confidence with this bold look.

The aim is to choose cool and neutral tones such as blacks, blues, and browns. Switching outfits between a bevy of faux leather jackets and combat boots. This look can drive up your street cred and round out the 'mysterious author' aesthetic you're looking to achieve.

By including silver jewelry and a pair of aviators, you will be that much closer to looking like the Joan Jett of Literature. Darker shades of makeup and eyeshadow can add depth to the desired look. Perfect for a night out or everyday adventures.

Check out our selection of the best faux leather pants to recreate this look.




The Allure


Calling all romantics! Centered around sultry and smooth with French influence and love on the brain, this look could make anyone swoon.

Red sings the tune of love and in this outfit can emphasize certain features such as the lips and nails. Having an LBD (little black dress) in your arsenal would do you well. The goal is to entice and with a cute beret and silk scarf to accompany the look, you'd surely be on the right track.

Speaking to the poets and hopeless Jane Austen enthusiasts, this look could bring you a step closer to your happily ever after.

See more here on how to dress true to French Fashion.


90's Nostalgia


If you feel you were born in the wrong generation or you're just obsessed with the era, this vintage 90s apparel is exactly meant for you.

The 90s have made a tremendous comeback in fashion and taking inspiration from sitcoms of the throwback era, thrifting or getting hand-me-downs is ideal. Layers were all the rage; a tight-fitted t-shirt under a sweet sundress, denim overalls atop a band tee, and we cannot forget about flannel. Old is now new again!

Accessorizing is the best part. Platform sandals, oval sunglasses, totes, and simple gold jewelry round out the look entirely.

Buy an eco-friendly and cute denim overall from our selection.


Writer From The Block


The author next door is dead set on writing what matters. Down-to-earth even in their fashion sense. This outfit is the epitome of casual. Tying together basics that can be dressed up for a book signing or dressed down for a leisurely day at the local coffee house.

Simple basics such as skinny jeans, plain tees, and sneakers can be dressed up by pairing or swapping one or two items with a blazer, heels, blouse, or jewelry. This look is multifaceted and allows you to play with whatever's in your closet. The options are endless.

Here is our selection of the best sustainable denim brands for skinny jeans.




Beach Baby


Get ready for a summer of fun and fiction. Whether you're writing on the sands of The Maldives or lounging poolside, light and airy fabrics are essential to this look.

Don't shy away from colorful or floral pieces that compliment your skin tone. Explore a cohesive color palette of soft linen trousers and free-flowing blouses. You can never go wrong with a comfy kitten heel or sandals in the summer sun.

Adding simple jewelry and light, bright makeup to this look will surely keep your creative confidence high and your temperature low.

Find more of our affordable summer dresses made for relaxation!


Winter Writer-Land


If summer has suddenly decided to trade places with winter, warmer outfits might be your best bet. Keeping cozy and warm doesn't have to leave you in pajamas all the time and a writer's inspiration doesn't need to hibernate either. Dressing the part can keep the momentum flowing.

Picking functional yet chic hemp beanies, mittens, and organic cotton socks to stay bundled during the cold months will add to your outfits and if you're intent on just staying home, a few stylish turtlenecks paired with your loungewear can keep you motivated enough to work. Even in those frigid forecasts, writing never looked so good!

Browse our selection of sustainable winter coats for the cold season.
Was this article helpful to you? Please tell us what you liked or didn't like in the comments below.
About the Author: Alice Kay