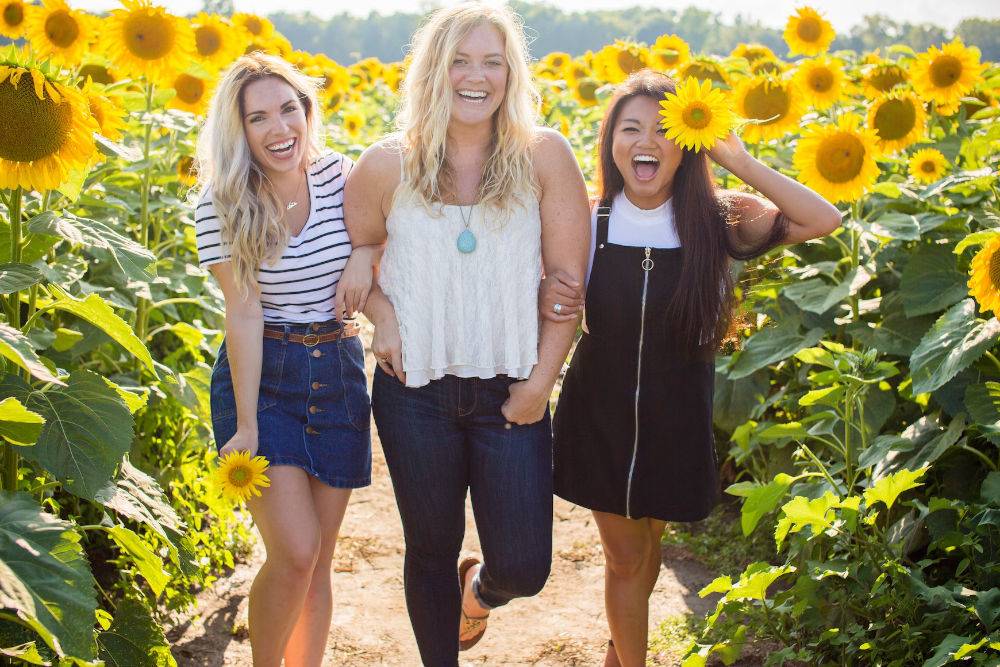 Do Guys Like Dresses Or Jeans? 15 Outfits To Turn Him On
Most guys like it when girls dress well and look put together in beautiful, feminine outfits that show confidence, whether in dresses or jeans. They appreciate it when girls take the time to look fabulous for a date night.

Some guys like tight pants more while others prefer their partner to wear a dress or skirt. It depends on the guy and the occasion, but in general, both styles are attractive and will turn most men on.

Typically, younger guys like girls in jeans, whereas older guys favor more sophisticated outfits like a particular dress. As a rule of thumb, make sure the dresses, skirts, or jeans you wear feel comfortable to you.

The best outfits to improve your dressing style and impress are the ones with the right clothes for you. You can instantly look more attractive with the perfect combination of shapes and colors that showcase your best features.

Discover the best ways to dress well, feel younger, and look hotter to turn a guy on. Take inspiration from these original, stylish, beautiful outfits that he'll love.

Panaprium is proud to be 100% independent, free of any influence, and not sponsored. We carefully handpick products from brands we trust. Thank you so much for buying something through our link, as we may earn a commission that supports us.

Well-fitting jeans


If you want to dress well and impress a guy, don't put on jeans that don't fit right. Otherwise, your risk losing style and elegance. You also might damage the garments and feel uncomfortable.

Don't wear jeans that are too small or too big if your want to look and feel your best. Instead, let go of them and make room for clothing that fits you properly. Guys like girls in figure-hugging jeans.

Avoid tops that are too large, wide dresses, and baggy pants that hide your shape and make your body larger. And avoid clothes that are too tight, especially around your midsection, as they are annoying and unaesthetic.

Here is our selection of well-fitting, organic cotton jeans.


Special red dresses


Wearing a particular red dress will make you look more attractive and feminine in no time. Bold colors like red can improve your look instantly.

You can easily look hotter if you choose an eye-catching combination of colors that suits you perfectly. Pick a few flashy, colorful pieces that add a twist to your wardrobe.

Discover our selection of luxurious red outfits.


Denim shorts


Denim shorts are attractive to most guys as they are some of the best adorable, cute, and classic clothing pieces you can wear. Stylish, soft, gorgeous shorts will make you look fabulous and feel younger.

Try pair of classic denim shorts to dress well and show off your best features. They are a staple and perfect addition to any modern wardrobe.

Here is our selection of cute and stylish denim shorts.


Summer dresses


Breathable, lightweight, and comfortable clothes like a summer dress flatter your body if you choose the right fit, pattern, and silhouette. Guys like girls in summer dresses throughout the warmer months.

The best summer dresses for ladies compliment your curves without being too revealing. They balance your hips, waist, bust, and shoulders.

Discover our selection of summer dresses.


Pencil skirts


Why not wear a pencil skirt for a more business casual look? Pencil skirts are super cute and elegant and help you craft stylish and modern outfits. Guys like sleek outfits with pencil skirts.

Check out our selection of the best pencil skirts.




Boyfriend jeans


Boyfriend jeans are a staple and perfect addition to any modern wardrobe. You can pair them with a colorful shirt and jacket to look great in a highly creative outfit.

Buy a great pair of boyfriend jeans from sustainable denim brands that use ethical and eco-friendly production processes.


Classic black dresses


Look cute and charming in stylish, effortless, and chic black dresses. You can easily stand out by wearing feminine and fashionable black dresses that help you look elegant, confident, and cool.

Stylish, soft, gorgeous black dresses can make you look fabulous and feel confident. Most guys like classic and timeless styles like a black dress which is an incredibly chic addition to any outfit.




Short skirts


The bottom part of your outfit is crucial to dress sexier and turn a guy on. Guys think short skirts are hot as they show off your long and beautiful legs.

One of the best ways to enhance your sex appeal is to showcase your unique assets. Combine an informal top with a short skirt to create an original, attractive outfit.

Here is our selection of beautiful short skirts.


Skinny jeans


Skinny jeans are trademarks of a sexy fashion style. You can look attractive, glamorous, and charismatic and turn a guy on by wearing skinny jeans.

Skinny jeans elongate your legs, skim your figure, and enhance your best features effortlessly. They are some of the best pieces to create engaging outfits that look seriously sexy.

Check out our selection of skinny denim jeans.


Formal dresses


Look cute and charming in stylish, luxurious, and chic formal dresses and evening gowns. To be bold and stand out, wear feminine and fashionable formal dresses.

A fabulous dress for a special occasion will help you look elegant, confident, and smart. They are some of the most adorable, cute, and attractive clothing pieces you can wear.

Check out our selection of formal dresses.


Denim skirts


A denim skirt is perfect for crafting fashionable and attractive outfits that he'll love. Choose a stylish denim skirt with a mini, midi, or maxi length from an eco-friendly brand, or head to your nearest thrift store.

Here is our selection of affordable and sustainable denim skirts.


High heels


High heels are trademarks of stylish, elegant, and sexy outfits for the strong, confident, modern woman. They make your walk more attractive and are simply fascinating for every guy.

High heels better your posture, enhance your fashion style, and elongate your legs. They help you look great in beautiful and feminine outfits, whether you wear them with dresses or jeans.

Discover our selection of high heels.


Knee-high boots


The best boots for women are cozy, warm, and cute to help you look stylish and feel comfortable during any season. Knee-high boots elongate your legs and add a sexy touch to any outfit.

Long boots are also ideal for everyday wear and are must-haves to craft attractive outfits effortlessly. They make dressing well in an attractive outfit and turning a guy on extremely easy.

Here is our selection of comfortable knee-high boots.


Cute accessories


Wear one stylish accessory with the rest of your outfit to look more attractive and well-dressed. It can be sunglasses, gloves, a watch, a scarf, a hat, a belt, or a handbag.

Guys like girls that dress well with beautiful and original accessories that stand out and make a mark. Pick a cute, versatile, luxury item that accentuates your look.

Here is our selection of cute hats and beanies.




Original jewelry


Get stylish, original jewelry that matches your skin tone and the outfits you plan to wear. Make sure your jewelry complements your colors and completes the rest of your clothes.

High-quality jewelry is essential to look hot in casual dresses or jeans. Guys like girls that wear beautiful bracelets, brooches, pendants, rings, earrings, or necklaces.

Choose ethically-made pieces from the best sustainable jewelry brands.
Was this article helpful to you? Please tell us what you liked or didn't like in the comments below.