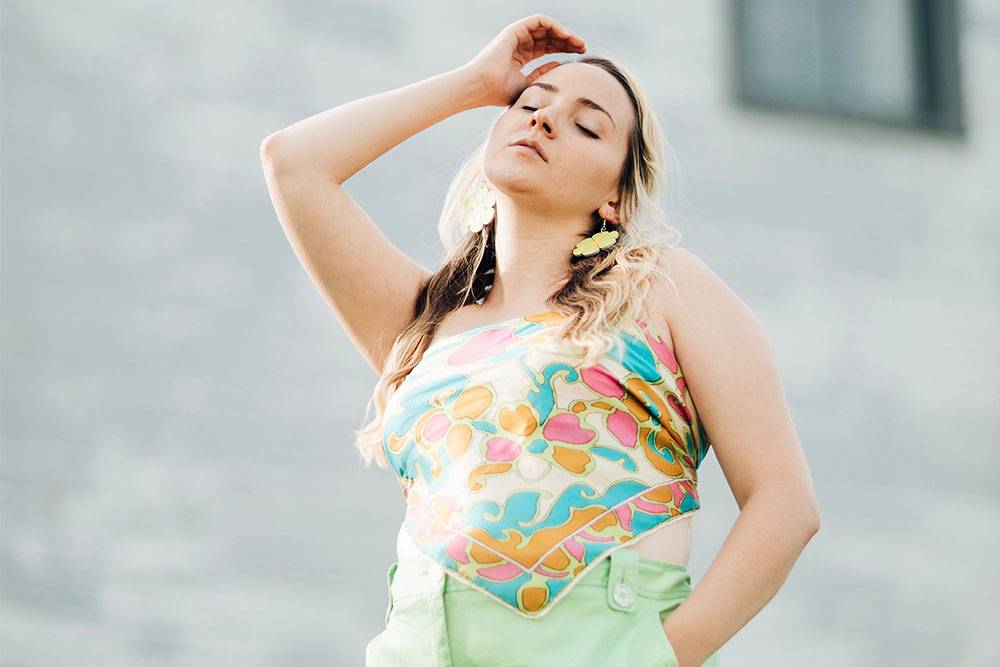 20 Best Stylish Governors Ball Outfit Ideas You'll Love
The best outfits for Governors Ball include super soft, breathable, and comfortable pieces for a magical concert experience. They feature beautiful, stylish clothes that will last you day and night regardless of the weather.

Governors Ball is a successful, huge, multi-genre music festival accessible to everybody. It starts in Randall's Island, New York City, United States, and features artists like Jack Harlow and Kid Cudi.

To dress stylishly for Governors Ball, wear comfortable and fashionable clothes and shoes that stand out from the crowd with fun and creative style essentials.

Focus on contemporary, casual, and individual pieces to dress well in modern clothes that stand the test of time. Don't hesitate to spice up your outfits and break trends with highly colorful pieces.

Read on to discover some of the best Governors Ball outfit ideas to look great and feel your best with original, modern, and unique styles.


Panaprium is proud to be 100% independent, free of any influence, and not sponsored. We carefully handpick products from brands we trust. Thank you so much for buying something through our link, as we may earn a commission that supports us.

Boyfriend jeans


Boyfriend jeans are a staple and perfect addition to any Governors Ball ouftit. You can pair them with a colorful shirt and jacket to look great in a highly creative look.

Buy a great pair of boyfriend jeans from sustainable denim brands that use ethical and eco-friendly production processes.


Summer dresses


Wear a beautiful summer dress to Governors Ball to look fabulous and impress in a stylish and feminine outfit. You can instantly look fantastic if you choose an eye-catching combination of colors and patterns that suits you perfectly.

You can also pick a classic and versatile dress that improves your look by highlighting your best features. Choose affordable, breathable, lightweight, comfortable, and eco-friendly pieces.

Check out our selection of chic and cute summer dresses.


Breezy jackets


You can also wear breathable jackets to Governors Ball. Get attractive layers like a denim jacket to add a stylish touch to any outfit. A classic, breezy jacket can improve your dressing style drastically.

If you want to dress well and look fabulous for the music festival, wear a denim jacket to stand out and transform a regular outfit into a more modern and fashionable look.

Check out our selection of denim jackets for women.


Denim shorts


Denim shorts are very easy-to-wear pieces to embrace a chill and sexy vibe. They are some of the most adorable, stylish garments you can put on with t-shirts to glow up and look fantastic.

Ultra-soft, gorgeous jeans shorts help you look fabulous and relax and are a staple for Governors Ball outfits. You can pair denim shorts with an original tank top or a printed tee for a fresh and modern look.

Here is our selection of affordable and sustainable denim shorts.


Black and white outfits


Choose neutral colors like black and white if you don't want to wear bold colors. Go for the best neutral colors that look mysterious so you can create original and unique outfits.

Neutral colors like black and white make clothing versatile and timeless, and they can work with any outfit. They are super fashionable and perfect for Governors Ball.

Our selection of black and white, timeless outfits.


Sexy stockings


Attractive fishnet stockings and tights are fantastic clothing pieces to create stylish Governors Ball outfits to wear over hot summer days. They add an original and sexy touch to any casual look.

Choose high-quality, affordable, comfortable, and sustainable stockings made from recycled materials to look super attractive with a clean conscience.

Here is our selection of eco-friendly tights.


Original sunglasses


Don't forget to wear original and stylish eyewear to create the perfect festival aesthetic. You can pair sunglasses with any Governors Ball outfit. Find eco-friendly and cheap sunglasses that protect you from the sun effectively.

Sunglasses are fantastic accessories to create the ultimate summer style. They make an effortless yet incredibly chic addition to any outfit for Governors Ball.

Check out our selection of affordable and sustainable sunglasses.


Crop tops


Crop tops are a staple of the trendy Governors Ball look. They are fantastic clothing pieces to craft fashionable, attractive, modern outfits.

Transform any regular outfit into a more original and unique look with crop tops. They are available in many colors and patterns for fashionistas interested in looking fabulous at the music festival.

Check out our selection of beautiful, stylish, and comfy crop tops.


Bike shorts


You can have more fun with your Governors Ball outfits by putting together a great selection of athleisure and streetwear. Wear bike shorts to feel young and confident.

The best bike shorts are comfortable, cheap, and eco-friendly to help you look stylish, feel great, and make a mark. They make it easy for you to craft a contemporary look with trendy pieces.

Here are some of the best fashionable bike shorts to wear this season.


Brimmed hats


Wear one stylish accessory with the rest of your Governors Ball outfit to look more attractive and stylish. It can be a versatile, cute, and fashionable brimmed hat to accentuate your look.

But don't overdo it since one accessory is plenty enough. You can look great in casual clothes with amazing style accentuated by one unique and original item.

Check out our selection of cute and sustainable hats.


Comfy sweatpants


The best style for Governors Ball includes stylish, modern, chic, and effortless sweatpants inspired by street culture. Wear sweatpants with hoodies, crop tops, or sweatshirts to create the perfect festival outfit.

The best joggers, sweatpants, and track pants are comfortable, cheap, eco-friendly, and ethically made from organic, natural materials. They help you dress well without compromising style and ethics.

Check out our selection of the best sustainable sweatpants.


Sweatshirts and hoodies


Cozy sweatshirts and hoodies make great Governors Ball aesthetic outfits that are versatile, functional, and effortless. They help you look cute and feel comfortable when you want to relax in an easy-to-wear and modern look.

Our selection of cheap, comfy, and cute hoodies.


Colorful pants


Multicolored pants make beautiful outfits that are comfortable and highly functional. They are perfect for showing great style to Governors Ball.

Check out our selection of the best colorful, patterned pants.


Cowboy boots


The best boots for Governors Ball are cozy, cheap, and cute to help you look stylish and feel your best. Cowboy boots are ideal for a country look and are must-haves to craft gorgeous outfits.

Maintain your confidence with a fresh and sexy pair of shoes that elongate your legs and make you look more attractive, like long cowboy boots.

Our selection of affordable and ethically-made long boots.


Individual leggings


Stylish and unique tights and leggings are perfect for crafting beautifully comfortable Governors Ball outfits. They make a great addition to any casual, effortless, and modern style.

Check out our extensive list of sustainable leggings.


Printed tees


Stand out from the crowd and make your mark with a printed tee. Show off your personality and unique style by putting on original pieces that nobody else is wearing at Governors Ball.

Check out our selection of sustainable printed tees.


Animal prints


Look sensational at Governors Ball with creative and modern pieces, trendy-yet-timeless camouflage and animal prints, and statement graphics.


Mesh tops


Mesh tops are fabulous layering pieces that can go from punk to pretty and add a modern edge to any outfit for Governors Ball. This 90's staple is officially back and taking over Instagram and TikTok.

You can pair a mesh top with a sports bra and sporty bottoms or wear it over a crop top and shorts. This combination will keep you cool in hot weather and looking fresh.


Matching outfits


Why not wear a matching outfit if you are heading to Governors Ball with your friends or significant other? Many people put on cute and stylish matching looks that captivate people's attention.

Matching outfits are more than just popular, elegant, and original. They define trends and styles and go viral as total staples that always stand out in the crowd.


Casual sneakers


Get stylish, comfy sneakers that match your skin tone and the rest of the Governors Ball outfits you plan to wear. Make sure your shoes complement your colors and complete your look.

You will be standing and walking around a lot at the festival. So wear comfortable sneakers that keep your feet and legs from getting tired or hurting.

Here is our selection of eco-friendly sneakers.
Was this article helpful to you? Please tell us what you liked or didn't like in the comments below.