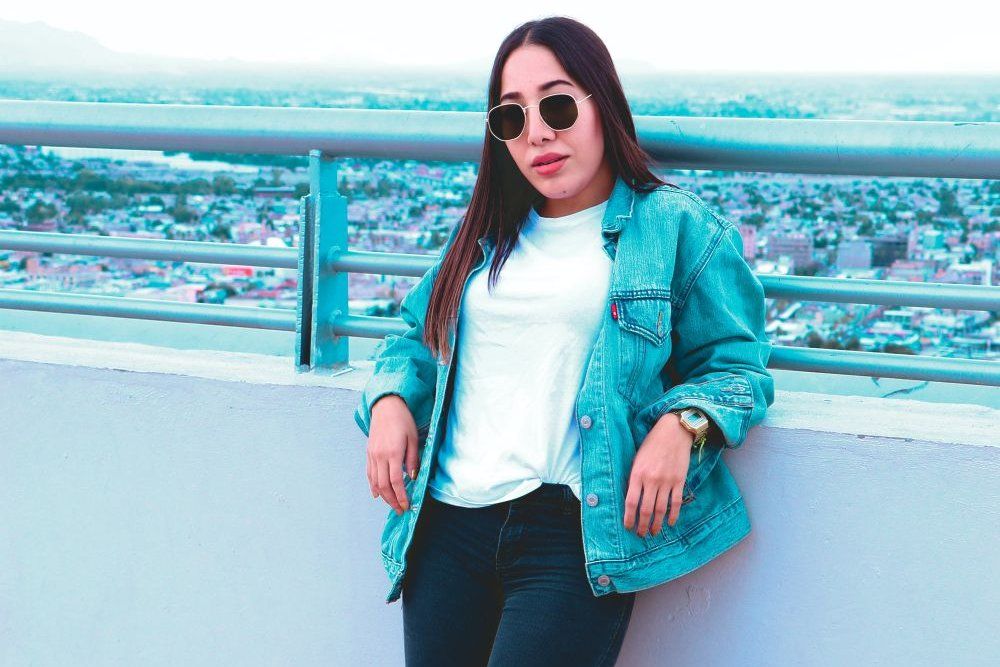 20 Best Fashion Tips To Easily Hide A Tummy
You can effortlessly hide your tummy, dress well, and feel great with the right style advice. With these easy techniques to improve your outfits, you will look younger and slimmer. 

Follow this ultimate fashion guide to look stylish and maintain your confidence without breaking the bank. It will help you create fabulous outfits that compliment your curves and figure.

If you want to look thinner regardless of your body type, here are some of the best fashion tips to hide a tummy instantly.


Panaprium is proud to be 100% independent, free of any influence, and not sponsored. We carefully handpick products from brands we trust. Thank you so much for buying something through our link, as we may earn a commission that supports us.

1. Wear well-fitting clothes


If you want to hide a tummy or excess belly fat, wear clothes that fit you properly. Don't put on clothes that are too big or too tight, or you risk losing style and elegance.

Avoid large tops, wide tent dresses, and baggy pants that hide your shape and make your body appear larger than it is.

Covering your body shape and hiding behind your clothes doesn't help your look. On the contrary, it makes people aware that you aren't comfortable with your body. 

Avoid clothes that are too tight, especially around your midsection. They are uncomfortable and unaesthetic and accentuate your belly. 

Instead, wear clothing with the perfect fit that skims your figure, emphasizes your waist and hips, makes you look fabulous, and highlights your best features.


2. Elongate your legs


The bottom part of your outfit is crucial to dress well and hide a tummy. Wear quality, well-fitting pants or trousers to accentuate your legs and make them appear longer.

Put on a classic pair of pants like slim jeans, and make sure you wear them according to your shoe height, with the right fit and length. 

Tightly fitting pants like slim jeans emphasize your legs and elongate your body. They make a fashionable addition to every wardrobe. 

Pick a well-fitting, stylish, and quality pair of jeans from a sustainable denim brand. 


3. Add layers to your outfits


Don't wear bulky clothes made with heavy fabrics, especially for hiding your belly. Instead, add layers to your outfits to dress stylishly and enhance the way you look. 

Throw on a long, comfy cardigan sweater or chic blazer to craft unique, original outfits and look fabulous in no time. 

A long, well-fitting trench coat or a classic bomber jacket can also improve your dressing style drastically. Overcoats, gilets, puffers, vests, and liners help you stand out.

Layers instantly make any casual outfit more stylish and elegant. Check out our selection of affordable and sustainable cardigans.


4. Wear neutral colors


Wearing the right colors can instantly improve your look. If you choose the perfect combination of colors for your outfits, you'll easily dress better regardless of your body shape and tummy.

Don't wear colors that are too bold. But don't shy away from colors completely. Choose neutral colors that you can mix and match easily. They make you look thinner compared to bright colors.

Neutral colors are very versatile and timeless. And they can work with any outfit. You can choose a few colorful pieces to add a twist to your wardrobe. 

While neutral colors make your outfits chic and classy, bright colors make you stand out and appear confident but might draw attention where you don't necessarily want to.

You can wear classic colors all year-round effortlessly. They improve your look by giving a particular nuance to your outfits, whether they're on casual wear or formal wear.


5. Try on a classic long shirt


A classic long shirt makes it easy for you to hide a tummy, look refined and put together. Make sure to check the quality of the shirt before buying. 

Choose durable and high-quality pieces as premium shirts look better and last longer. They will help you create classic outfits that stand the test of time.

Well-fitting, tailored shirts can fit in any wardrobe, to wear at work or on the weekend. They can easily be worn at the office or simply relaxing. 

Check out our selection of locally-made shirts.




6. Put on a long denim jacket


Wear stylish layers like a long denim jacket to add a fashionable touch to any casual outfit. A classic denim jacket is a great tool to hide a tummy and improve how you dress drastically. 

If you want to dress well with a vintage aesthetic regardless of your body type, wear a long denim jacket to stand out and transform a regular outfit into a more original look. 

Check out our selection of affordable and sustainable denim jackets.




7. Wear a pair of leggings


Leggings and tights are a great way to elongate your body and accentuate your legs. They are super comfortable, tuck in your stomach, and show off your waist and hips. 

If you want to hide your belly, put on a pair of leggings or tights that will emphasize your beautiful legs and draw attention away from your tummy. 

Choose a quality pair of fashionable and sustainable leggings.


8. Try on a jumpsuit or playsuit


Dungarees, jumpsuits, and playsuits are the ultimate fashion statements to create trendy outfits and are perfect for hiding a tummy. 

Rompers and overalls are highly comfortable, easy to wear, and fit any casual style. They are popular wardrobe staples that help you craft stylish, original, functional, chic outfits. 

Check out our selection of jumpsuits, playsuits, and overalls.


9. Add a mini skirt to your outfit


Wear a fashionable mini skirt as an easygoing and effortless solution to show off your legs and draw attention away from your belly. 

Choose a stylish mini skirt or above-the-knee-length skirt to dress well and emphasize your best features. Mini skirts help you look feminine and create fabulous everyday looks. 

Check out our selection of cute and stylish mini skirts.




10. Wear a long, lightweight jacket


You can wear a long, lightweight jacket that falls below your hips to look more stylish and elegant instantly. It will help you add some verticality to your outfits and hide a tummy.

Make sure to check the quality before buying. It's easy to look fabulous if you wear high-quality clothes. Choose stylish jackets made from sustainable and high-quality materials. 


11. Buy a long coat


Shield yourself from cold weather by putting together a warm, cozy, and stylish outfit with a long coat that flattens your belly. Buy a versatile, comfortable, durable outerwear made from eco-conscious fabrics. 

Check out our selection of the best affordable and eco-friendly coats to stay comfy and dry in harsh weather.


12. Wear a long turtleneck


You can pair a long skirt with a turtleneck to look fabulous and hide a tummy in cold weather. This outfit idea is perfect for dressing stylishly and achieving a cute and feminine look.

The best turtlenecks are cheap, comfy, and ethically made from eco-friendly and cruelty-free fabrics. Buy fashionable knitwear from sustainable brands that support responsible production practices.




13. Put on V-neck tops


You can create an effortless outfit that celebrates the feminine figure with the most beautiful V-neck tops and dresses. They help you achieve the perfect look for hiding a tummy.

V-neck tops will create a sense of balance in your outfits and minimize your belly. Choose classic, timeless pieces that last beyond the season and scream modernity and sustainability.


14. Invest in deep-V dresses


Wear deep-V dresses to balance your body shape, emphasize your bust and waist, elongate your figure, and draw attention away from your tummy.

Deep-V dresses are ideal for putting together feminine, effortless, and elegant outfits that are also fashionable and comfortable. Choose beautiful, stylish, and versatile gowns that fit you perfectly.


15. Wear looser blouses and draped tops


Looser blouses, shirts, tees, and draped tops make your tummy appear a bit flatter. Choose functional, timeless, versatile, and classic silhouettes that make hiding your belly easy.

Check out our selection of the best affordable, ethical, and sustainable blouses made under high standards.


16. Wear high-waisted dresses


High-waisted dresses flatter your body shape and help you effortlessly hide a tummy. A trapezoidal dress that doesn't cling to your belly is also an ideal choice. 

Make sure to choose flattering silhouettes that will help you lengthen and not widen your figure. They are the perfect shape to flatten your stomach without making your body look wider.


17. Avoid clothes that are too tight


If you wear tight clothing, you risk highlighting your belly. It's best to wear looser pieces of clothing if you don't want to show your tummy. 

However, don't put on clothes too big for your regular size. It's a style mistake that will make your body appear larger than it is. 




18. Don't tuck your tops in


Wear tops over your pants instead of tucking them in. It's a sure way to conceal a tummy and ensure it doesn't show too much. 

Be careful with tucking in shirts and blouses. Instead, wear loose tops over tight pants to flatten your stomach and hide your tummy. 


19. Avoid tube and crop tops


You should avoid tube and crop tops if you want to hide a tummy. Don't put on garments that directly show your belly. It's best to avoid any tops that accent the problem area.

Make sure to choose quality clothes that are more fashionable and comfortable and show that you care about what you put on your body. 


20. Avoid detailing at the belly


It's best to forget any detailing around the stomach area if you want to hide a tummy. Make sure the pieces your wear don't draw attention to your belly.

Avoid any tops that would emphasize your tummy. Choose instead better options that balance your shape and elongate your figure. 
Was this article helpful to you? Please tell us what you liked or didn't like in the comments below.